The Gadgeteer is supported by readers like you! If you buy something through links on our site, we may earn an affiliate commission at no cost to you. Thank you! Learn more.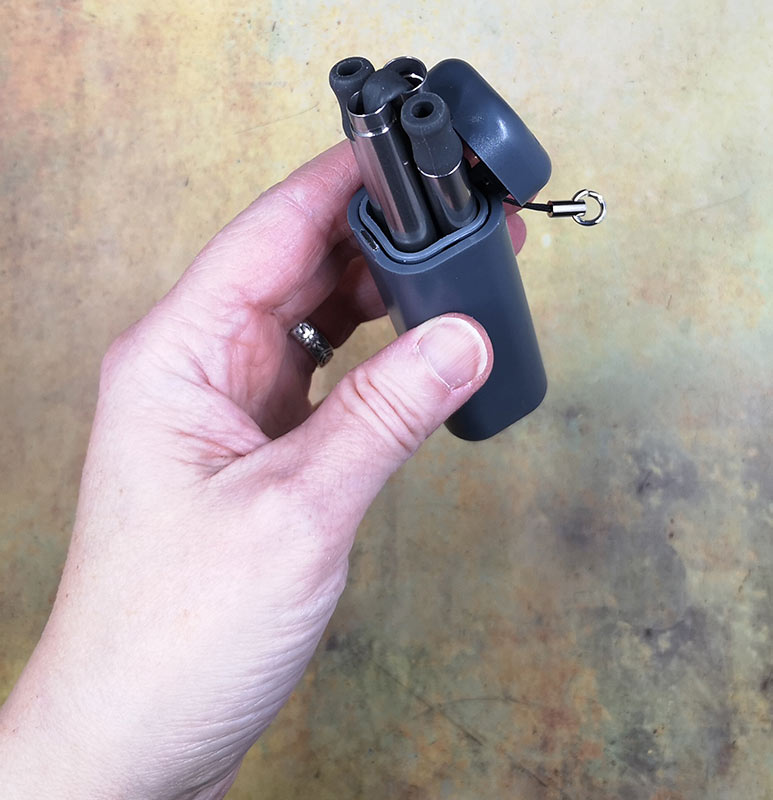 REVIEW – I just returned from a week's vacation on Sanibel Island Florida and I immediately noticed that all but one of the restaurants that we visited provided paper straws instead of plastic straws. Why does this matter? Because Americans throw away 500 million plastic straws every day. Think about that a minute. Can you imagine that much plastic that goes unrecycled? Millions of these straws end up in the ocean where they hurt sea turtles, fish, and other animals. Is there a solution? Maybe. One possible solution is the FinalStraw reusable folding straw. Let's see if it sucks, but in a good way.
What is it?
The FinalStraw is a reusable BPA free and dishwasher safe straw that folds down into a pocket-sized bundle.
What's in the box?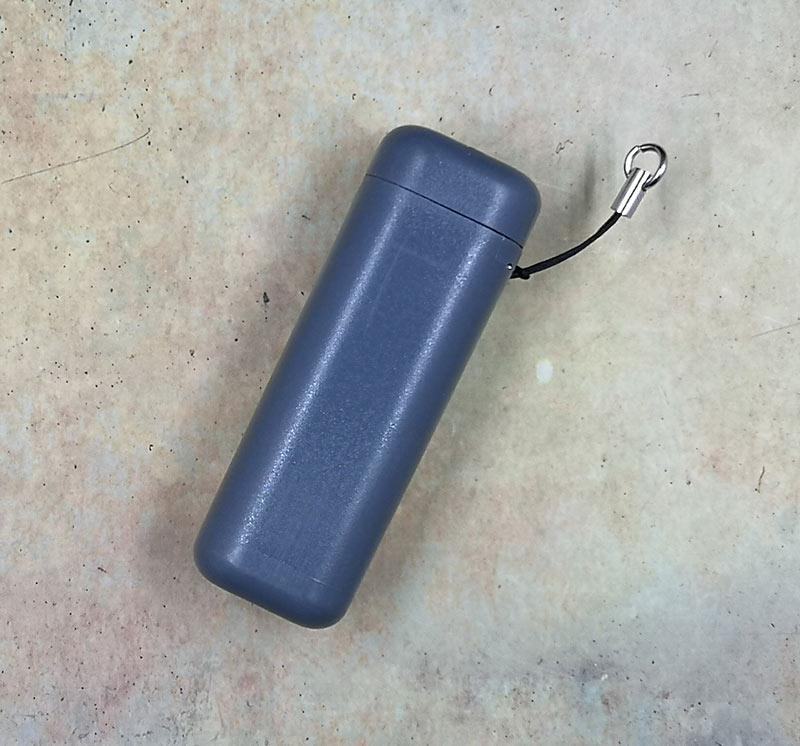 FinalStraw
Storage container
Drying rack
Squeegee cleaner
Design and features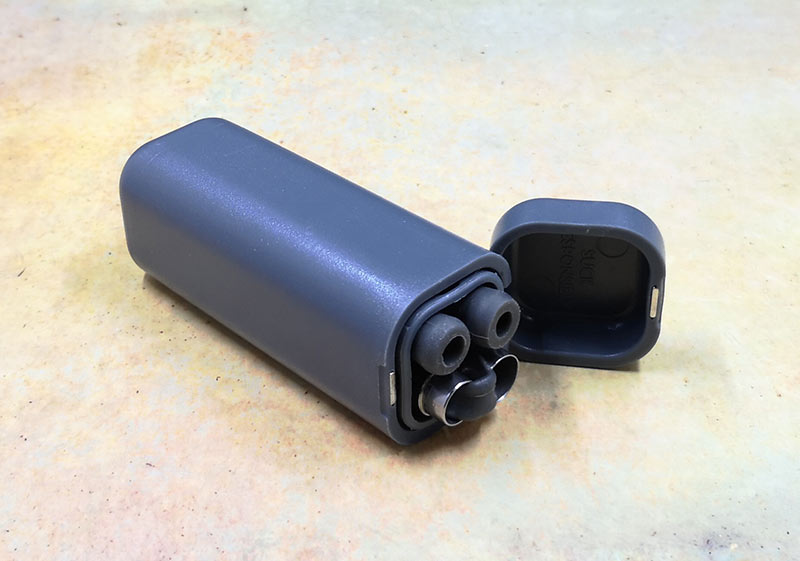 The FinalStraw case is available in several colors, but I was sent the "goes with everything" Shark Butt grey version. The case has a flip top that opens to reveal a funky looking folded straw.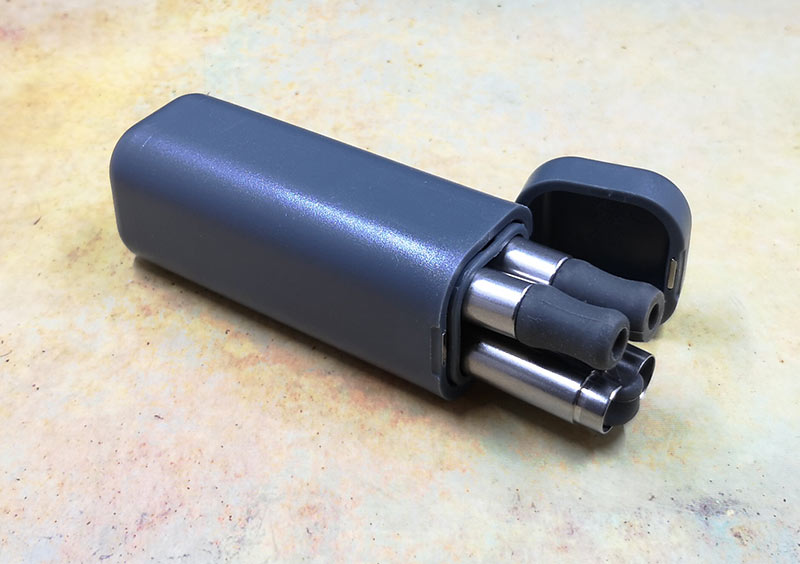 Grabbing one of the ends allows you to pull the FinalStraw from the case.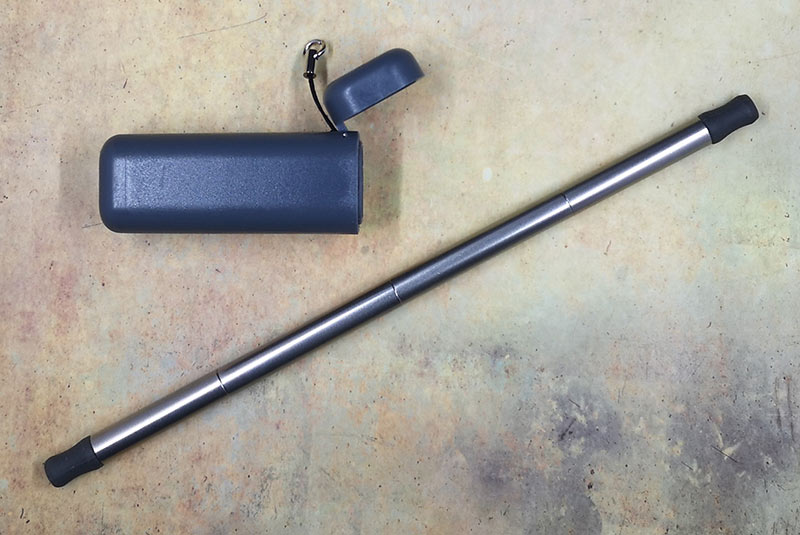 Doing so causes the 9-inch straw to automagically unfold for immediate use. The unfolding action makes me feel like I'm a magician every time I do it.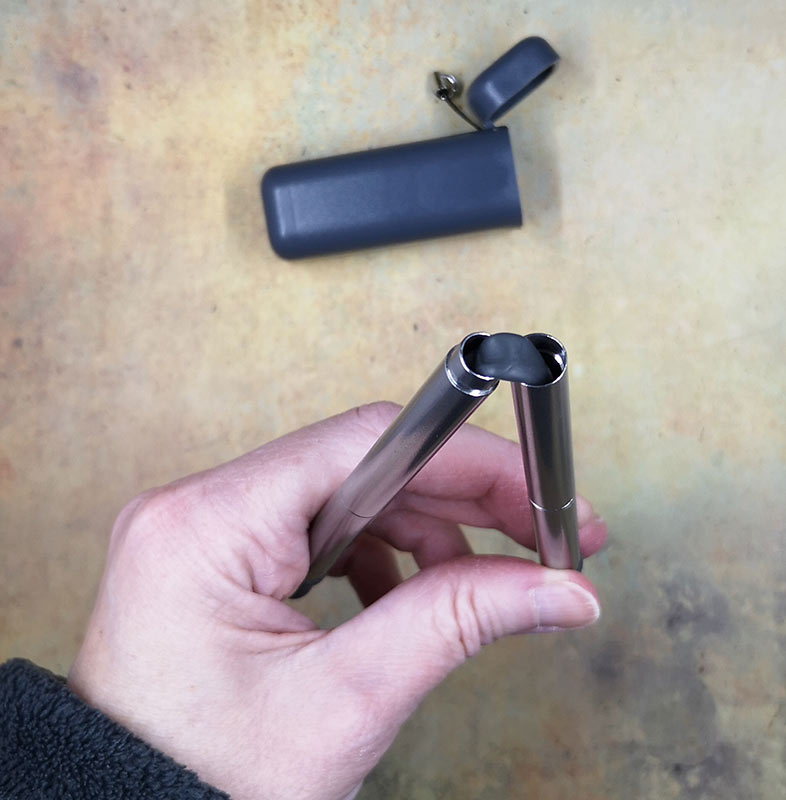 A closer look reveals that the straw is really a medical & food grade TPE tube which is inserted into four sections of 304 stainless steel which fit into each other to create a sturdy and reusable drink-sipping accessory.
Sipping performance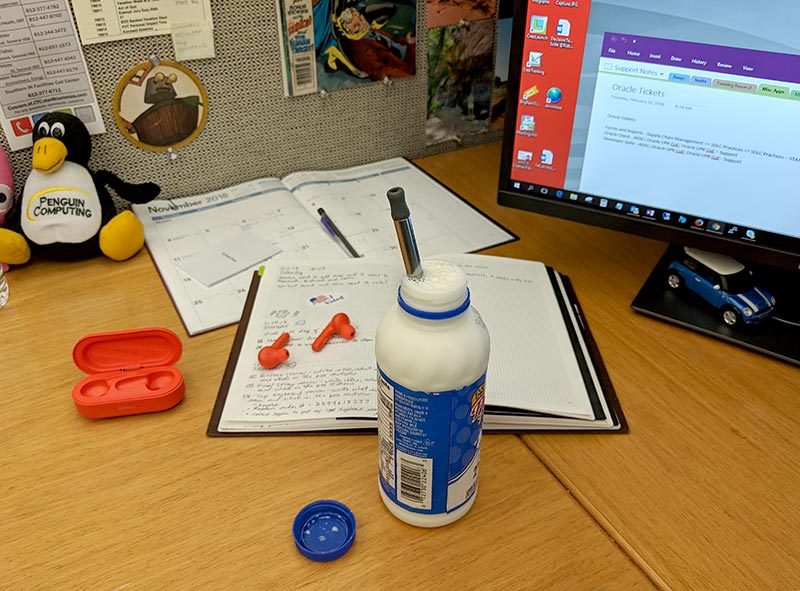 Does the FinalStraw perform like other straws? Yes and no. As you can see from the image above, the FinalStraw fits in a bottle of milk like other straws, and I can drink from it like I can with an evil plastic straw. But… yes, there's always a but. And in this case, there are several buts to consider before using the FinalStraw as your final straw.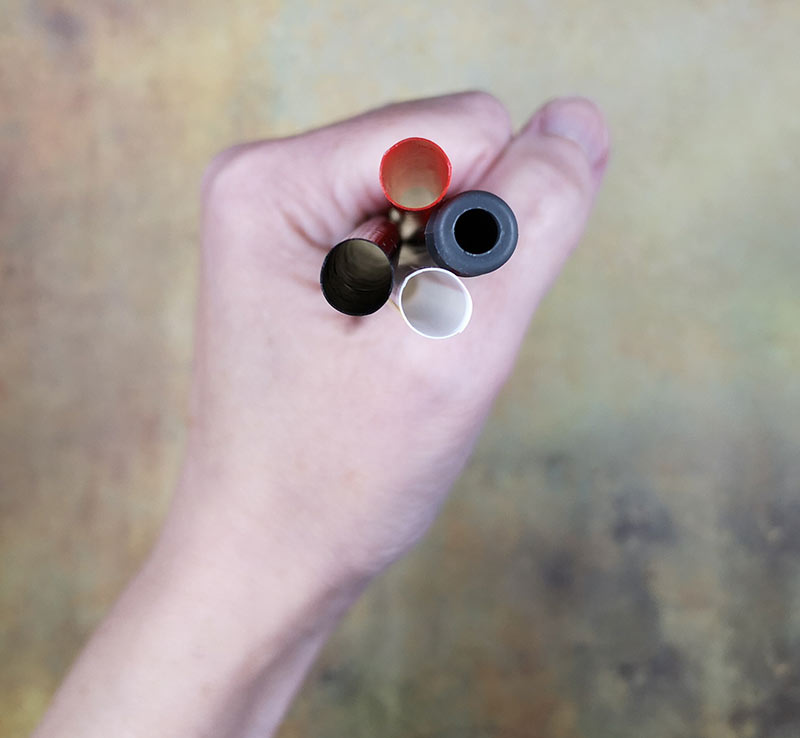 The first difference that I noticed is that the 7mm diameter of the FinalStraw is much smaller than plastic straws that I had laying around in my silverware drawer.  Why does this matter? Because the smaller diameter means you have to suck harder to drink using this straw. This is especially true if the drink is thicker like a smoothie or workout shake.
The FinalStraw is also heavier and feels kind of sloppy and wiggly when you use it to stir your drink. That shouldn't be a surprise since the exterior is made of four separate pieces of stainless steel.
The ends of the FinalStraw are soft and flexible which is great for mouthfeel and for people who like to chew or bite the ends of their straws (weirdos). But I noticed that the end of the straw would sometimes stick to the bottom of the cup so that sipping would stop abruptly. If you've ever been stopped in mid-sip, you can understand how this is can be pretty tragic.
You've finished your drink, now what?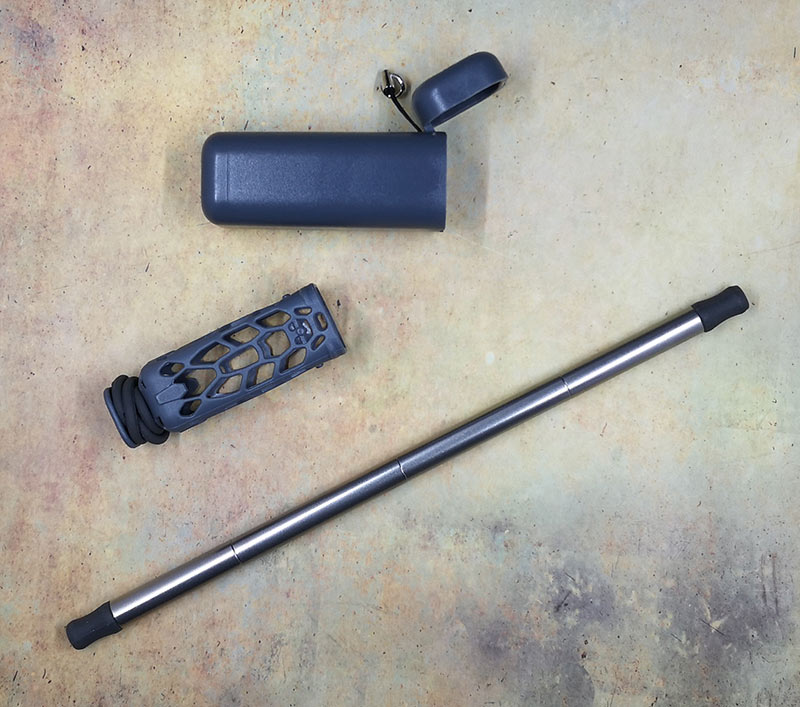 After you've sucked up the last drop of your soda or workout shake, what do you do with the FinalStraw? If you've used it to drink anything but water, you'll need to rinse the inside and outside, and clean it. To do that, you pull the drying rack out of the storage container. Wrapped around the bottom of the drying rack is a squeegee cleaner.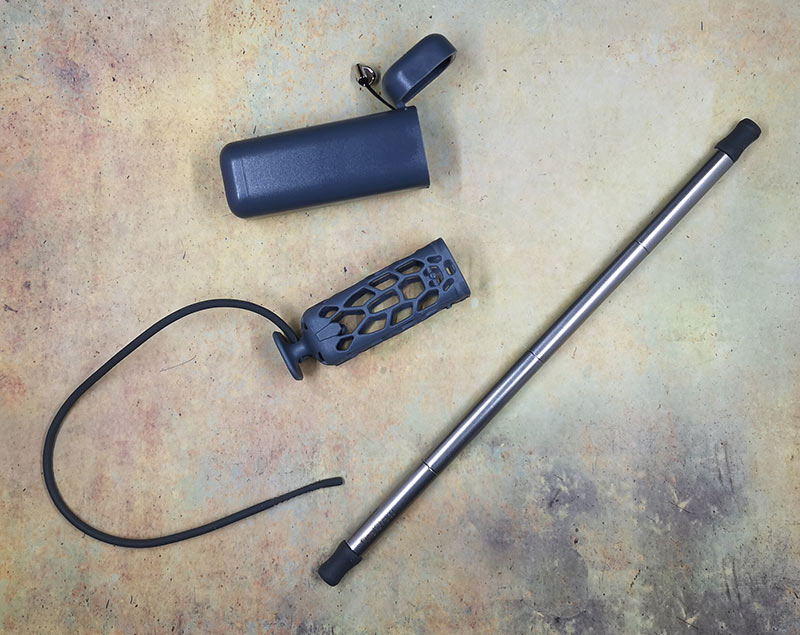 The squeegee cleaner is a cord with one end that is a little larger than the opposite end.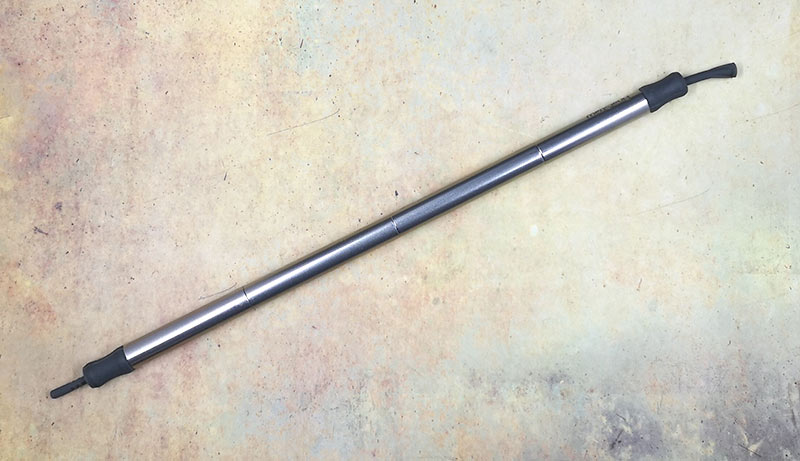 To clean the FinalStraw, you remove the squeegee cleaner from the drying rack and slide one end through the straw.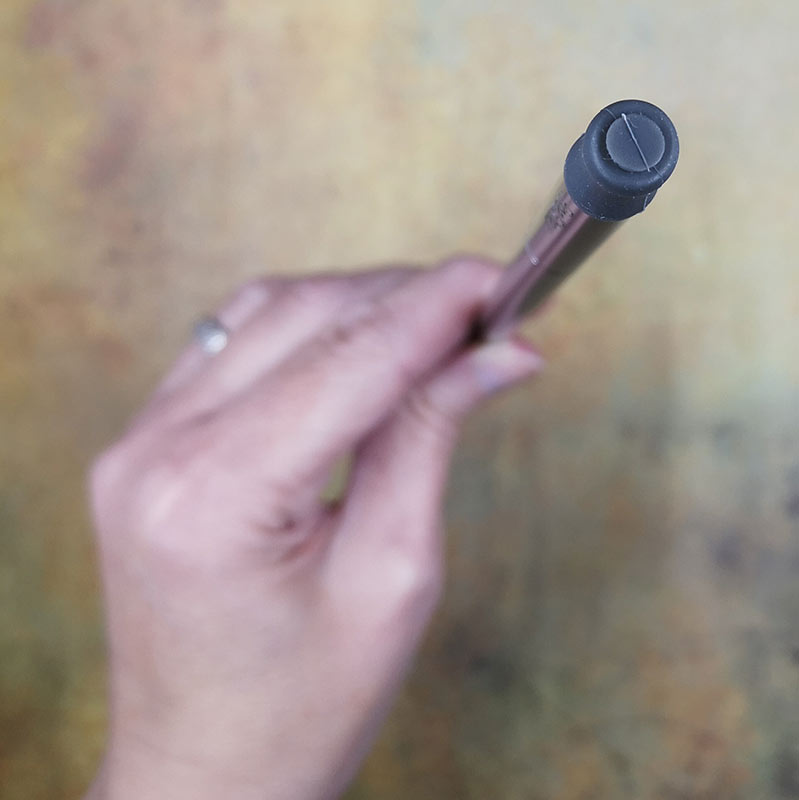 Then you pull the larger end through the length of the FinalStraw which squeegees out any remaining liquid or gunk (ick).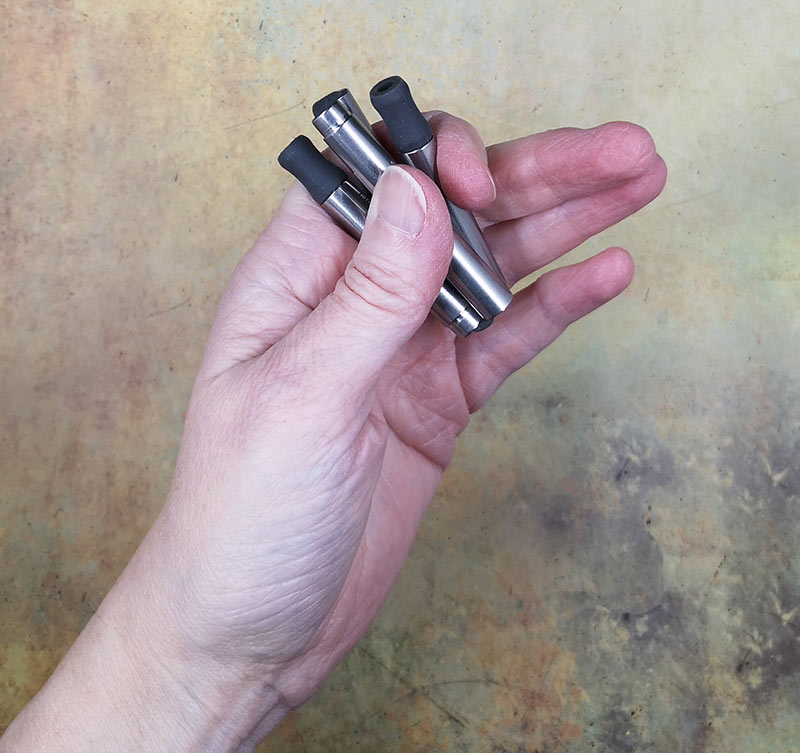 The final step is to fold up the straw and insert it back into the storage container once you've wrapped the squeegee cleaner around the drying rack and replaced the rack in the container. Wow, that seems like a lot more work than using a plastic straw, doesn't it? Yes, it is… Folding the straw back up so you can put in the storage case makes you feel kind of dorky when you're out in public because it's a little awkward.
What I like
It's fun to pull the FinalStraw out of the case so it unfolds like magic
Makes me feel like I'm saving the world from evil plastic straws
Made to last
What needs to be improved
Final thoughts
I recycle everything I can, and I even reuse plastic straws. You should see my silverware drawer, it's full of them. I was hoping that the FinalStraw would be an excellent alternative to plastic straws, but the biggest issue comes down to price. I don't know many people who are willing to spend $25 for a straw. Granted, this straw is made to last a lifetime, but $25 is hard to swallow (sorry, I couldn't resist). Then there is the fact that the diameter is narrow which requires more sucking power to sip drinks. And then last but not least, there's the fact that you have to clean this straw after each use. That's a lot of effort. While I agree that reducing the number of plastic straws is obviously a good idea, I think there has to be a better way to do that. Paper straws are one alternative since they will break down over time. The FinalStraw is a move in the right direction, but I don't think it's the final solution. What do you think? Share your thoughts in the comments below.
Price: $25.00
Where to buy: FinalStraw
Source: The sample for this review was provided by FinalStraw.