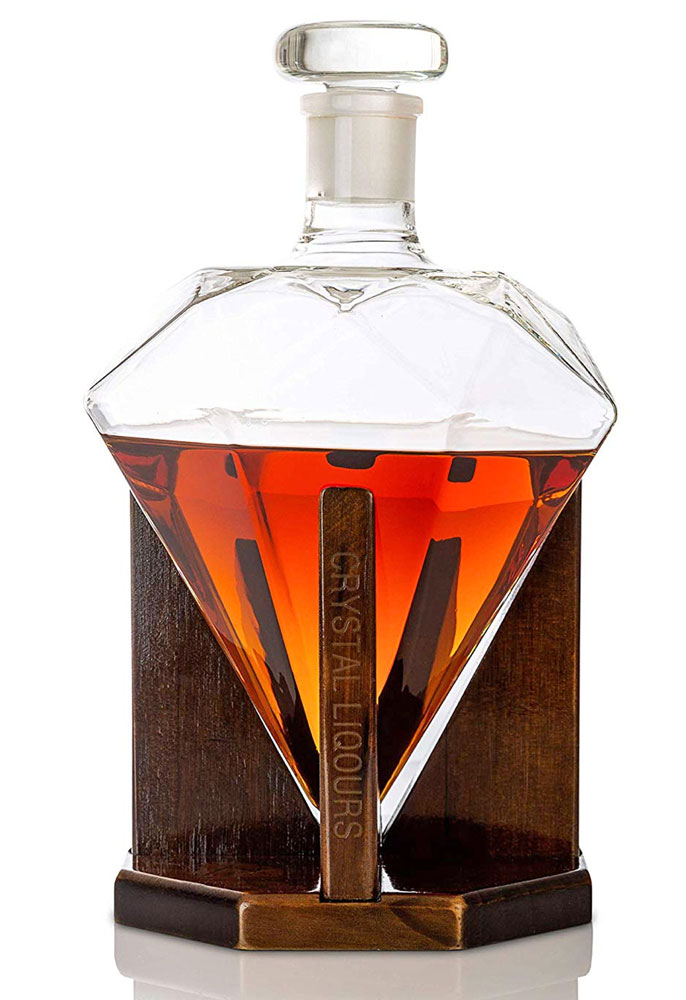 NEWS – Back in 2012, John Walker & Sons produced 60 bottles of a limited-edition whisky to honor the 60th anniversary of Queen Elizabeth II's ascension to the throne.  That whisky was bottled in a beautiful lead crystal decanter with a sterling silver collar set with a half-carat diamond.  The decanter was diamond shaped, similar to this decanter shown here, but the Walker decanter was all crystal, with the base part of the decanter itself.  Those bottles sold for £100,000.  There's no way I'll ever even see one of those Diamond Jubilee bottles, much less own one.  But I could get a beautiful diamond-shaped decanter with a wooden base for a much more budget-friendly price.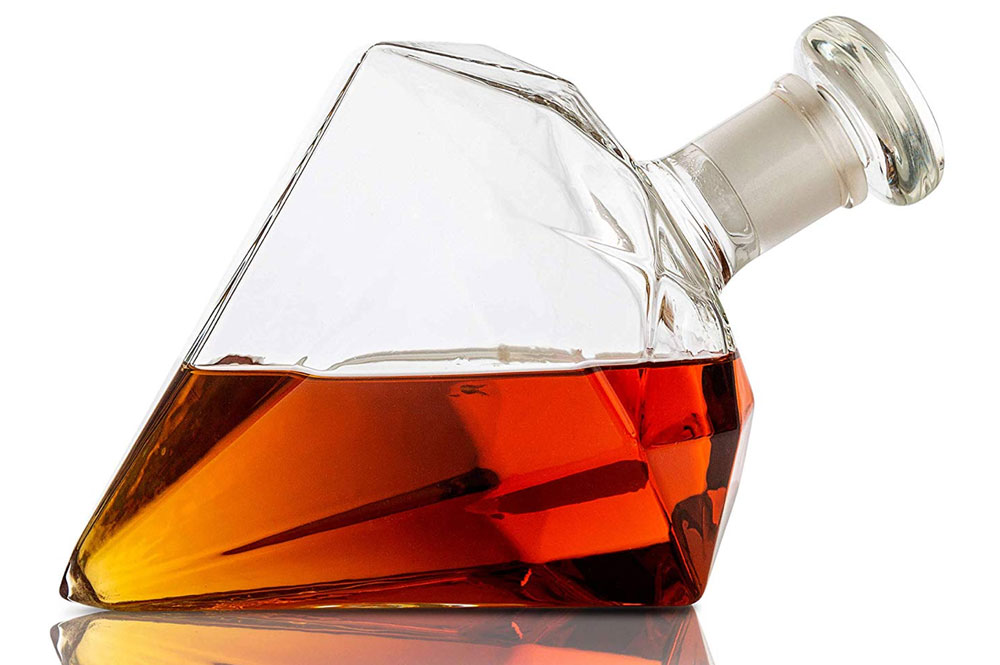 Amazon is offering the Crystal Liquors 1000ml Diamond Liquor Decanter with a hand-crafted wood stand.  The decanter is hand-blown, lead-free glass with a hermetic, round glass stopper that prevents evaporation and leaks.  The Diamond Liquor Decanter is $34.97 at Amazon.

Some of our links in posts like this one are affiliate links, which means that we may receive a small commission on purchases at no cost to you.