We use affiliate links. If you buy something through the links on this page, we may earn a commission at no cost to you. Learn more.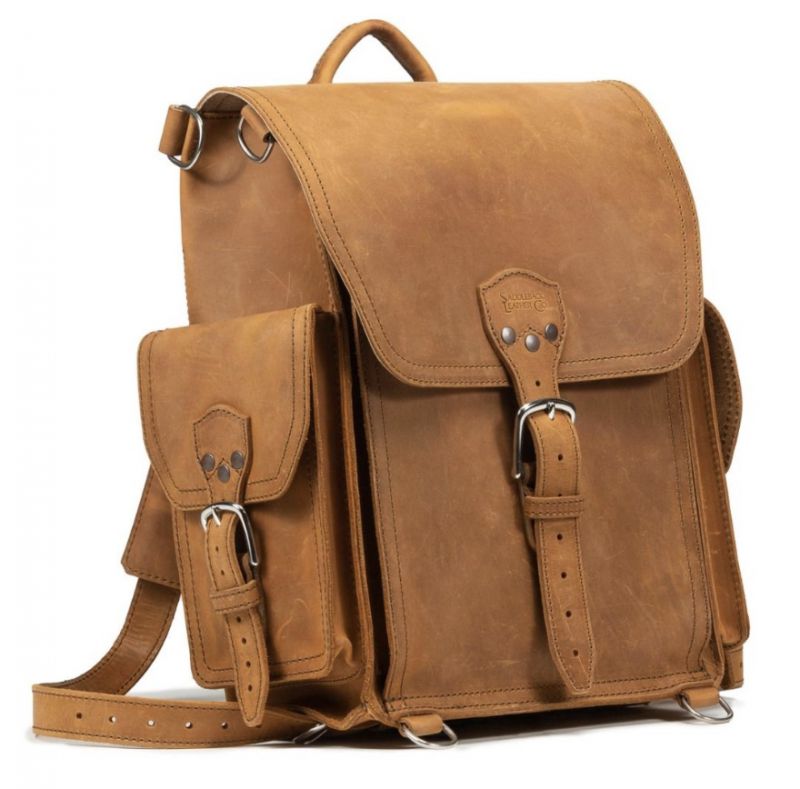 NEWS – The original backpack by Saddleback Leather earned the nickname "The Tank" due to it's beefy and nearly indestructible construction. A "Squared" version of the design was later released that introduced some streamlining, but still was pretty weighty. I have stalked this bag for years but was always concerned about the 8 pounds plus unloaded weight as a daily carry.
Today the folks at Saddleback are announcing the latest iteration of the design, which features some of the streamlining that was introduced in the last generation while trimming the overall weight down to an EDC-friendly 5.5 pounds. It also brings back an internal laptop sleeve and a key leash in the main compartment (yay!).
If you want to jump in early Saddleback Leather is offering a special limited edition first build which includes unique numbering on each bag in the run. After these are sold, the bag will go into backorder in anticipation of regular production. List price is $579 for the first run. Go check it out at Saddleback Leather's Web Site!