We use affiliate links. If you buy something through the links on this page, we may earn a commission at no cost to you. Learn more.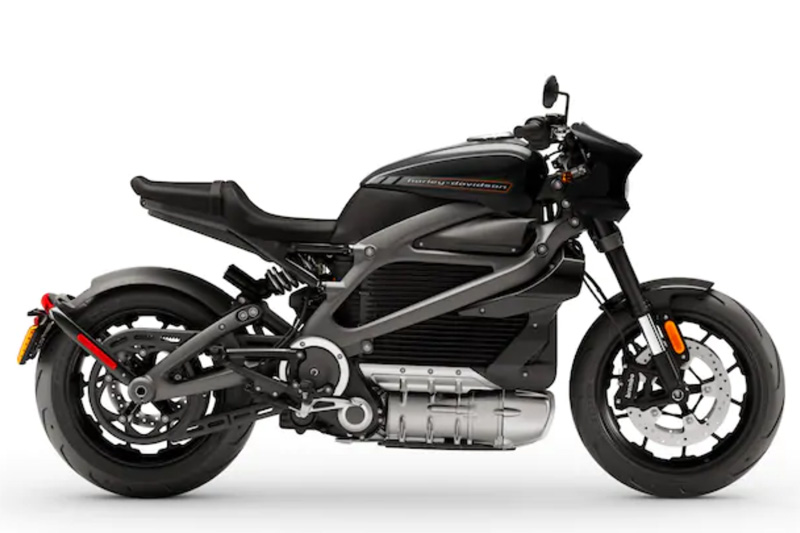 NEWS – Harley-Davidson is jumping into the electric vehicle fray with their new Livewire, all-electric motorcycle. Offering stomach-into-your-spine acceleration of a claimed 0-60 MPH under 3.5 seconds, the Livewire is expected to offer great, albeit nearly silent performance. With an estimated range of 110 miles on a full change, this bike is more of a whisper-quiet city cruiser than a roaring open highway tourer. One benefit of electric vehicles is that 100% of their torque is available instantly.  Rather than having to wait for an engine to spin up to get your go-fast-now feeling, you get it with a flick of the wrist, now, now, now. After driving a Chevrolet Volt for over four years, I can tell you that electric vehicle acceleration is something you need to experience to understand. Couple that with a new lightweight frame and the Livewire should feel like a performance motorcycle. It will also offer a new 4.3″ touchscreen display for vehicle status, music and navigation. Of course, you will be able to add on lots of Harley-Davidson accessories to personalize everything.
Harley-Davidson provides multiple charging methods.  The Livewire has a built-in Level 1 charger, allowing you to plug in to any 110V socket to recharge. You should get about 13 miles charge per hour, or a full charge in about 8.5 hours. You can also plug into any publically available Level 3 DC Fast Charge station. Level 3 charges much faster at 192 miles of charge per hour, so a full charge should take about 35 minutes or less.  The Livewire can also be charged on the more widely available public Level 2 charging network, although it will only charge at the slower Level 1 rate.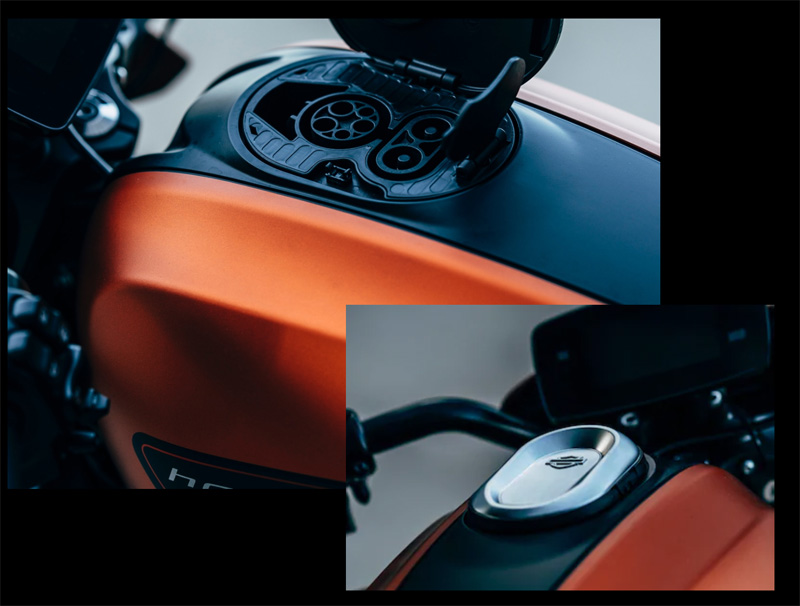 The Livewire will offer a very connected experience via the Harley-Davidson app.  The app will report location, battery status and alert the user if the bike is bumped or moved. The service is free for the first year with a subscription fee after that.
Purchasers will have three color choices, vivid black (above), yellow fuse or orange fuse.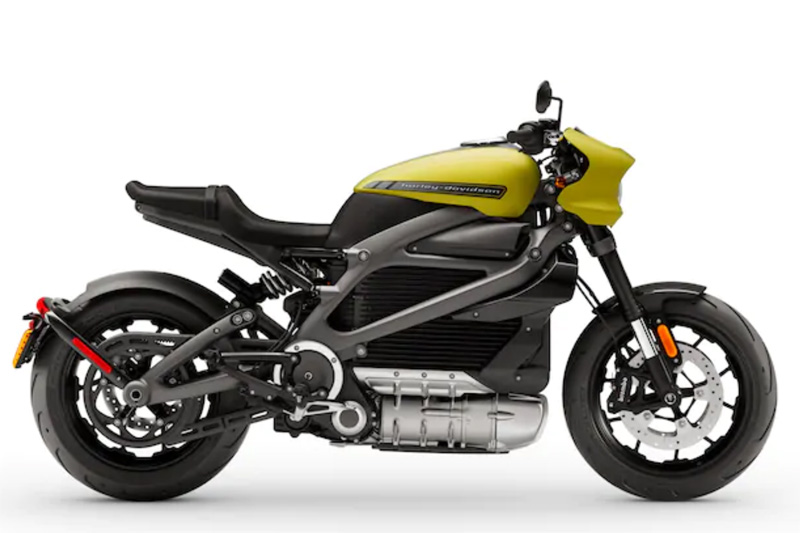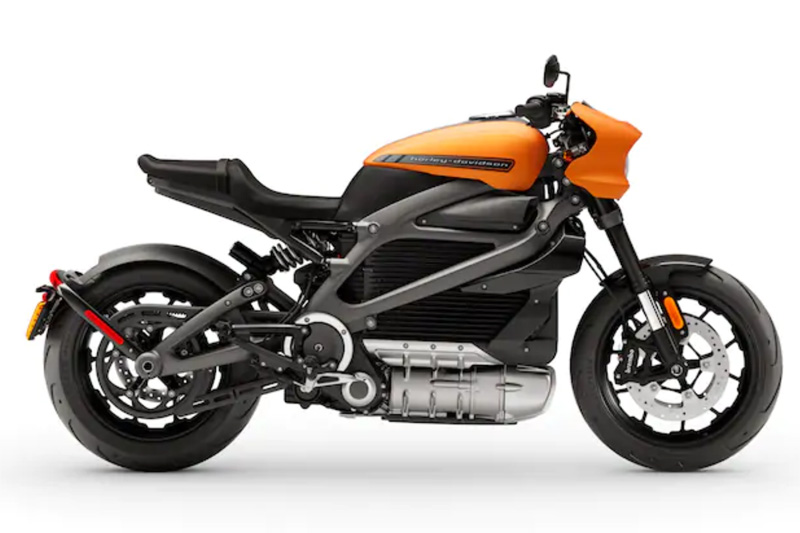 The Livewire is available now for pre-order starting at $29,799 with anticipated deliveries in August 2019.  For more information check out the Livewire page at Harley-Davidson.com.