We use affiliate links. If you buy something through the links on this page, we may earn a commission at no cost to you. Learn more.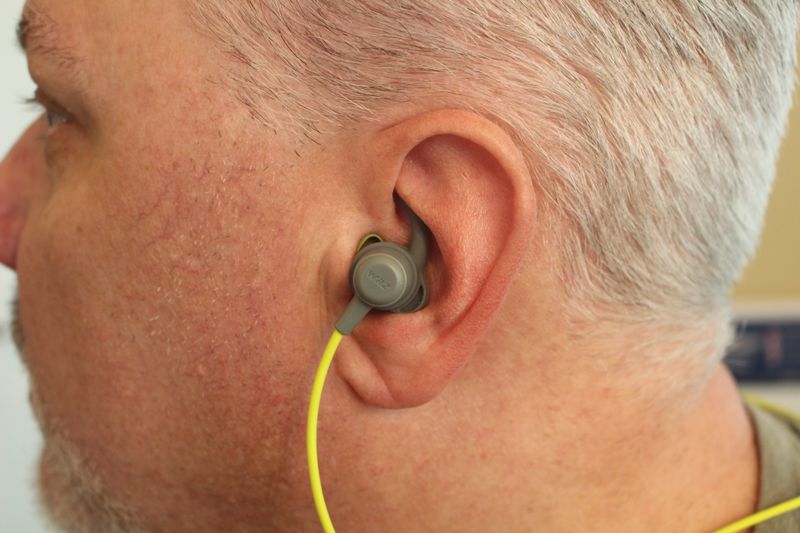 REVIEW – Here at the Gadgeteer I have reviewed numerous earbuds/headphones, both large and small, wired and wireless.  I have never really fallen in love with any one product when it comes to this category.  I use a Bluetooth headset daily because I talk all day long on the phone, so I have basically resorted to using my daily headset to listen to music if the mood hits me.  And honestly, the Bluetooth headsets I use aren't really designed to listen to music, they are designed to take phone calls. But the $22 WRZ S8 earbuds peaked my interest.  So let's see how they performed.
What is it?
Bluetooth wireless earbuds that can be used to listen to audio from your device, as well as take phone calls.
Product specs from the manufacturer:
Weight: .5 ounces
Up to 10 hours of usage time, 240 hours standby
120mAh battery
IPX6 Waterproof suitable for sports, running, Gym, workout, travelling
Bluetooth 5.0 with microphone Stereo Noise Cancelling
Different size ear tips and ergonomic C-shaped ear hooks to make sure S8 earphones will comfortably fit any shape of ears
The magnetic absorption abilities let earbuds easily merge together so they don't get slip off or tangled when not in use
6 Color Choices
Waterproof, suitable for exposure to sweat and water
Compatible with most of smartphones, tablet PCs, laptops.
30 day money back guarantee & 12 months warranty
What's in the box?
S8 Wireless Bluetooth Headphones
Multiple Ear Tips (S, M, L) & Ear Hooks (1 pair)
Cable Clip Management
Micro-USB Charging Cable
Carrying zippered pouch
User Manual
Design and function
First of all, I have never had a set of earbuds that fit as well as the S8s.  Not once have I even felt the slightest fear that the earbuds were getting ready to fall out, regardless of what I was doing.  This design, with the earwings, ensured that they fit perfectly in my ears.  And the soft tips were very comfortable in my ears.  These are the best-fitting earbuds I have ever used. Full stop.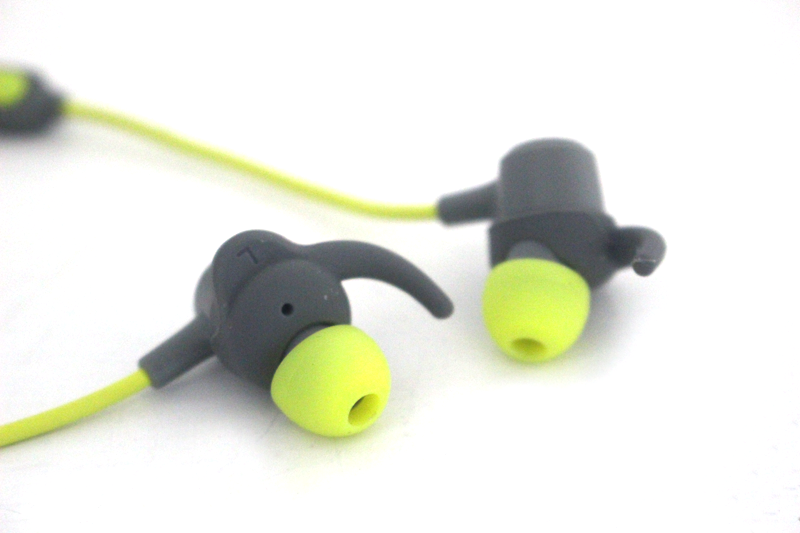 Each earbud has a magnet on it so that when you aren't using them and just have them hanging around your neck the earbuds will connect to each other.  That's a nice touch.  I was able to use them to answer calls and I got mostly positive feedback from people on the other end of the call.  It wasn't as good a call quality as my Plantronics headset, but my goodness, for this price point of around $22 I was pleased.  The S8s also comes with several other earbud tips to make sure you have some that fit.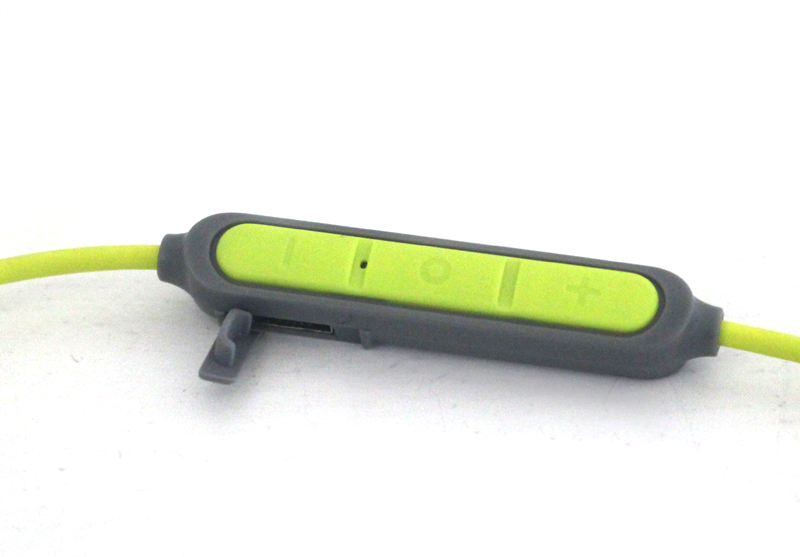 It wasn't all good though.  Some things that I don't like about the S8s are that there aren't enough voice prompts.  For example, it speaks to you when you turn the S8s on and it says "connecting" when it is connecting your phone, but it never says "connected".  So I was never sure it actually connected unless I went to the Bluetooth settings and checked, or just tried to play some music.  That is annoying.  Also, the buttons on the in-line controls don't have enough tactile indicators on them so that you are sure you are pressing the right button.  I was a little disappointed that the sound wasn't as loud as other earbuds I have owned.  There isn't much deep bass sound either.  When I was on a plane recently and used the earbuds, I turned the S8s all the way up and it still wasn't loud enough to drown out all the noise from the plane.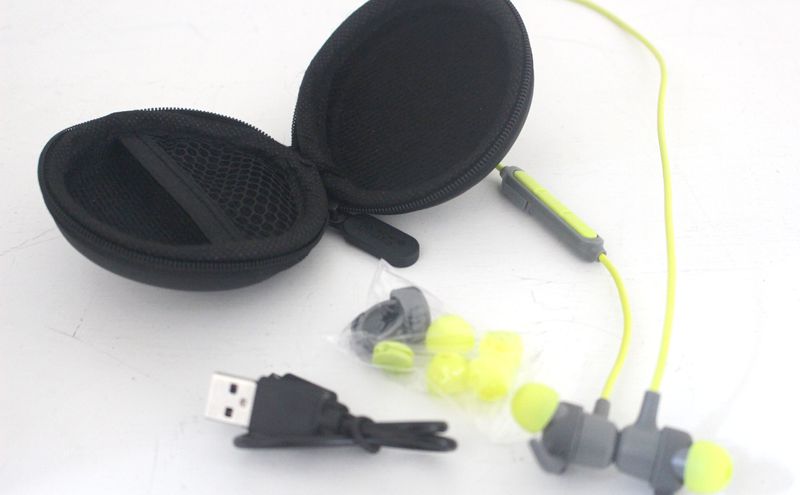 Final thoughts
I have chosen these earbuds as my daily go-to for listening to music.  I wish they were a little louder sometimes, and I wish there were more voice prompts to tell me what was happening, but for a price of around $22, I can't complain.  Throw in the zippered pouch to keep everything together and easy to carry, and I do recommend these earbuds for everyone.
Price: $21.98
Where to buy: Amazon
Source: The sample of this product was provided by WRZ.