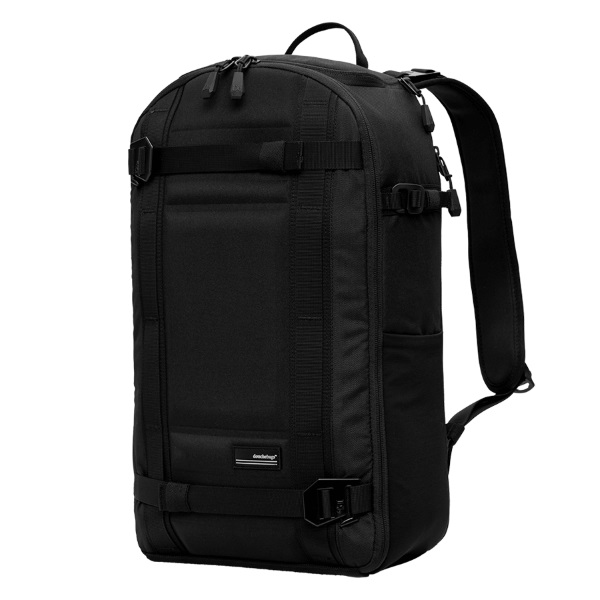 REVIEW – For many years I have been continuously looking for that gear bag that is just right for me to run around with and carry enough photography gear. Over the years I must have collected 30 gear bags and I still don't feel like I have the right one. I now have the opportunity to test The Backpack by Douchebags. Let's see if my search is finally over.
What is it?
The Backpack by Douchebags is a versatile backpack that can accommodate the daily needs of a photographer via the available camera/photography insert, as well as for school, work, exploring the trails or if you are just out and about.
What's in the box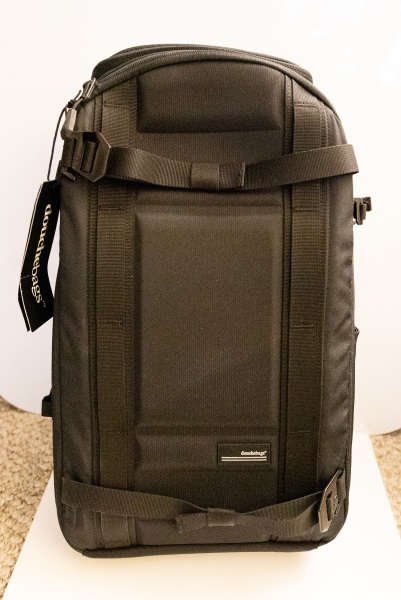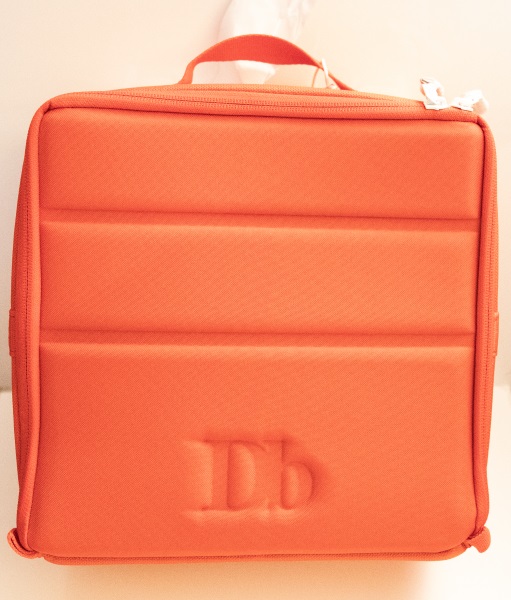 1 x The Backpack
1 x Camera Gear Insert (This is extra and not included with the Backpack)
Design and features
Specifications
Volume: 21 liters
Laptop pocket fits a 15″ MacBook Pro
Features:
Hook-up system
Top pocket
Tripod Straps
Fully openable compartment
Inside mesh pockets
Compatible with The CIA Camera Insert.
Material:
Main material: Polyester 600D
Lining: Polyester 200D
Dimensions:
Height: 48 cm / 18.8 in
Width: 29 cm / 11.4 in
Depth: 15 cm / 5.9 in
Weight: 1 kg / 2.2 lbs
On the front of the Backpack, there are 2 straps across the width of the bag at the top and bottom that you can use to attach additional supplies like maybe a folded blanket or even to attach the bag to the handles of a suitcase. The front is also padded to provide added protection.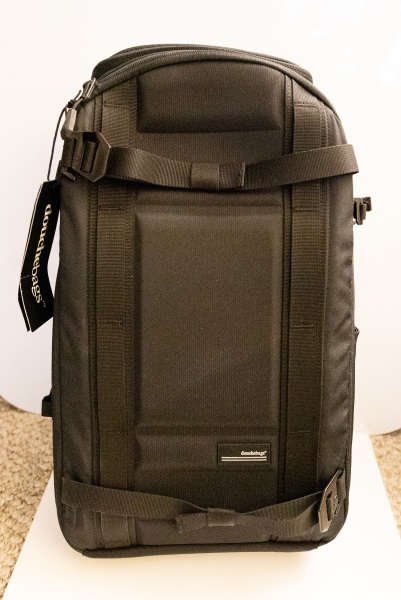 On the back, there are the padded shoulder straps, and the back is also padded to provide comfort and air flow between the backpack and your body. There are clips at the top of the straps that allow you to attach the bag to another via a molle system.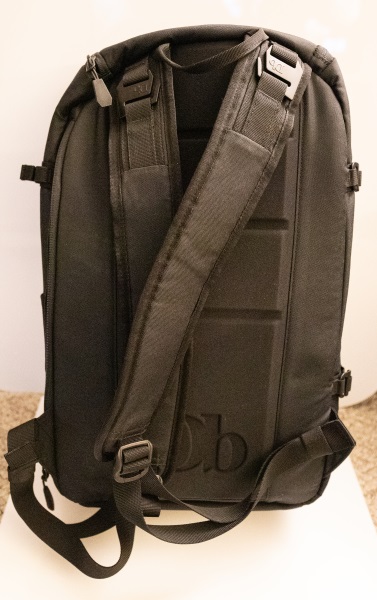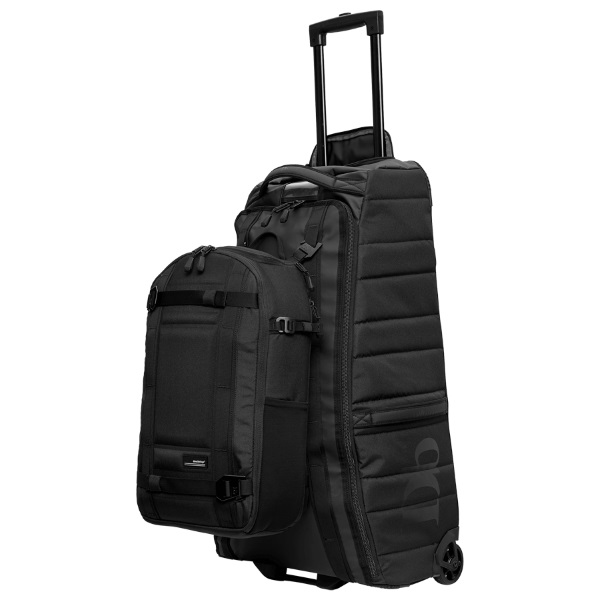 On one side of the backpack, there is an upper strap and a lower pocket that can accommodate a small travel tripod/monopod or even an umbrella. On the opposite side, there are 2 straps for additional gear.
On the top, there is a zippered section that has a mesh pocket on the opening flap for storing small accessories and opens to a pocket that provides a relatively deep storage area.
On one side of the backpack, there is a zippered laptop/tablet pocket.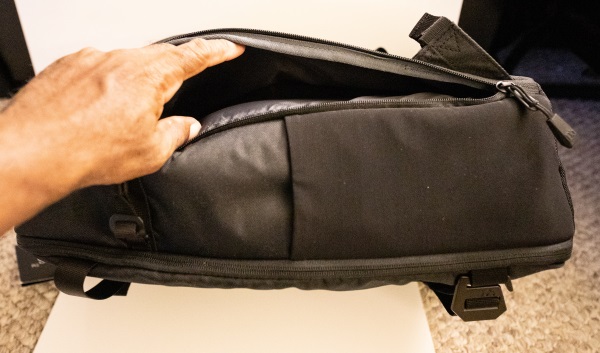 On the inside, there are 2 zippered mesh pockets on each side for additional accessory storage.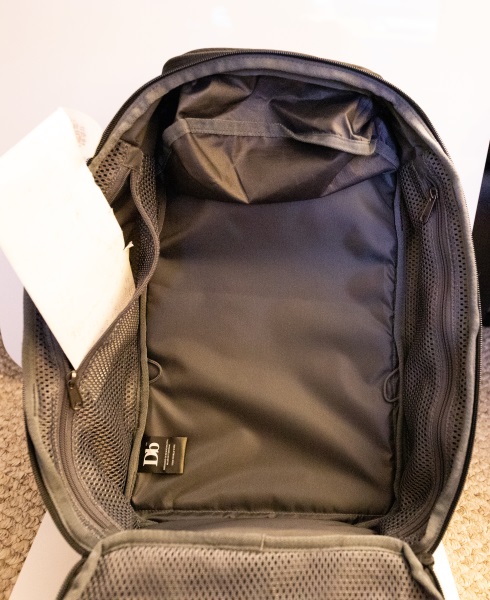 On the front opening cover flap, there are 3 additional mesh pockets for even more accessory/supplies/extra items storage.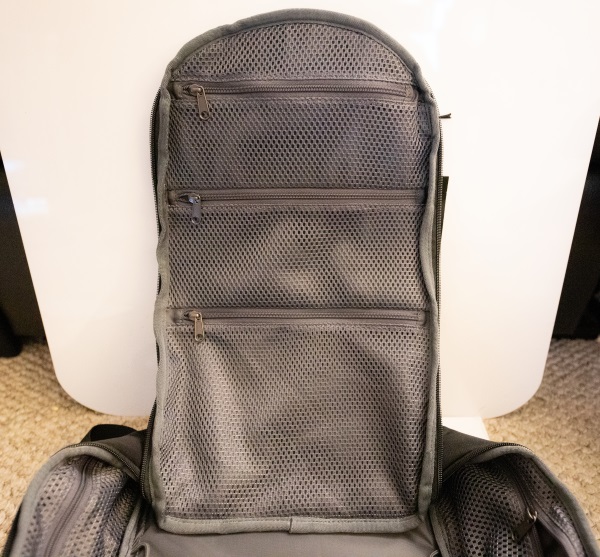 The camera insert has a velcro strap on each side allowing you to secure it in various ways. On the inside, there are velcro dividers for customizing the storage space for your camera gear.
The camera insert fits perfectly inside of the backpack. The camera insert is not very deep and can only hold small lenses if they are standing up. It is also quite small, so if the lenses are on their side, it still can only hold 2 or 3 small lenses, with a smaller DSLR. It cannot hold my pro body DSLR with the extended grip attached.
The pictures below show my model wearing the backpack. She indicated that it is very comfortable on her back and that the shoulder straps are also very comfortable.
What I like
The build quality
The storage options
The relative versatility
What can be improved
The size and depth of the photography insert to accommodate professional DSLR cameras and lens
Final thoughts
This backpack is a nice size and well made with several options for carrying and attaching various types of gear and/or everyday items. While it will work well for the normal daily supplies, I tested it specifically as a solution for my everyday photography gear needs. If carrying pro gear as I do, it is not the ideal solution. Many of my pro lenses are large as are my camera bodies that all have extended grips attached. I never remove the extended grips, so there is a size requirement to carry such large gear. This backpack is not the answer for me. However, do not let that deter you. If you are looking for a daily backpack or one to take on an adventure, this bag will work. In my opinion, the only other consideration is how you feel about the price.
Price: $231.40 or €179
Where to buy: Douchebags website
Source: The sample for this review was provided by Douchebags
Support The Gadgeteer
:
We may earn a small affiliate commission from purchases made from buying through links on our site. As an Amazon Associate I earn from qualifying purchases. Learn more.