We use affiliate links. If you buy something through the links on this page, we may earn a commission at no cost to you. Learn more.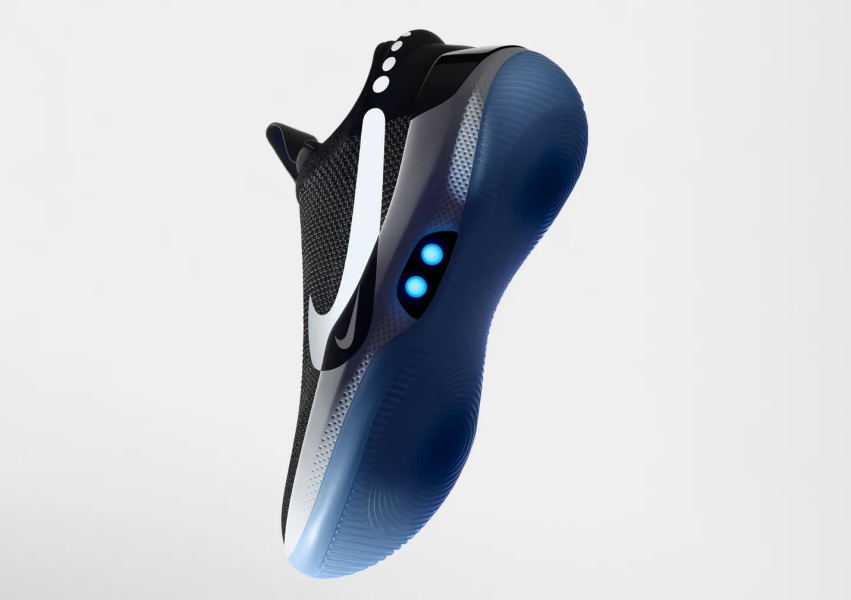 NEWS – On Tuesday Nike officially introduced the world to the future of basketball shoes when it rolled out its first self-lacing shoes, the Adapt BB.
These new age kicks were designed to give you a customized, consistent fit.  When you step into the Nike Adapt BB, a custom motor and gear train senses the tension needed by the foot and adjusts accordingly to keep the foot snug.
The Adapt BB's where built for basketball. Nikes FitAdapt tech allows players to adjust the fit of the shoes depending on different moments of a game. For example, during a timeout, a player can loosen the shoe before tightening it up as they re-enter the game. This can be done manually with the touch of a button on the shoe or by using the Nike Adapt app.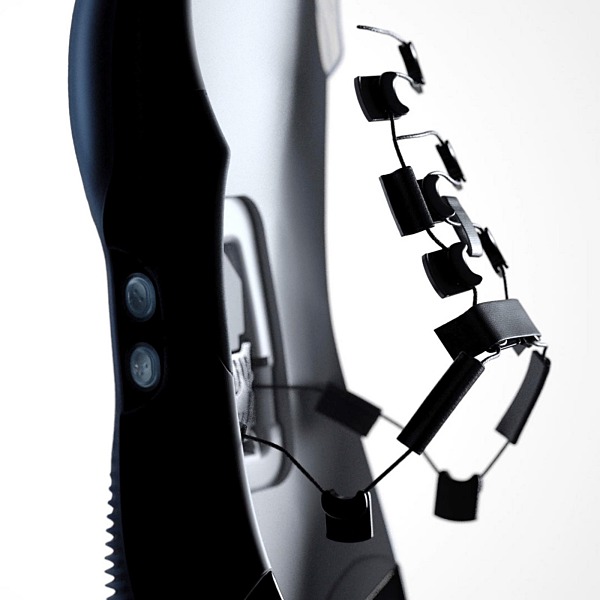 With the Nike Adapt app, you can fine-tune your fit, switch between presets, customize the LED lights,  and check the shoes battery levels.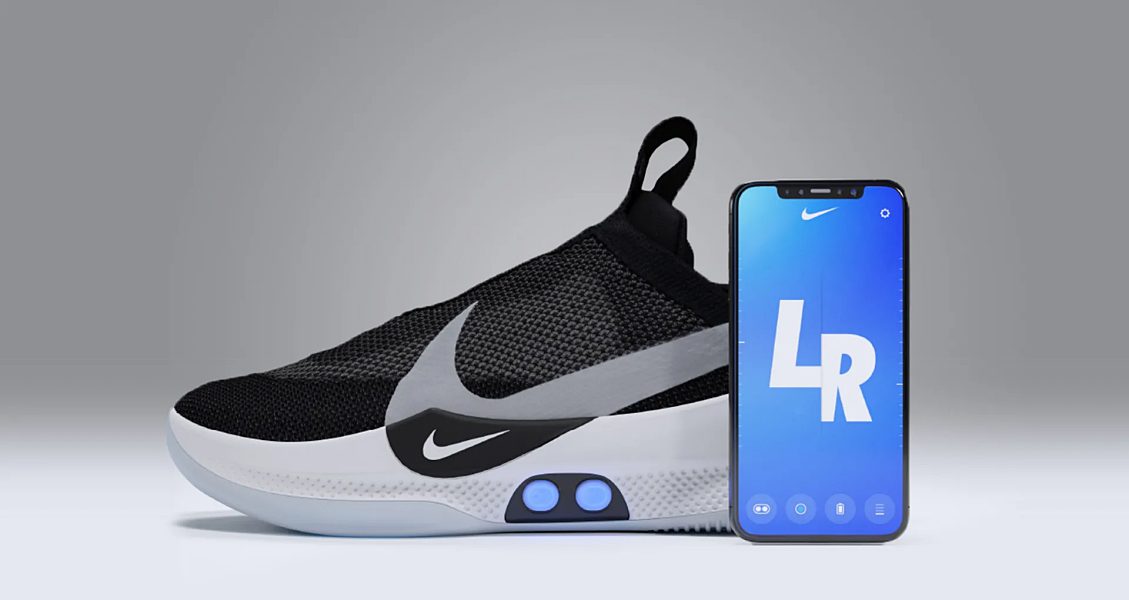 The Adapt BB's are powered by a rechargeable battery. Charging the shoes is as easy as placing them the Qi wireless charging mat that comes with every pair. According to Nike, the shoes will last up to 14 days on a single full charge. Fully charging the shoes takes about three hours.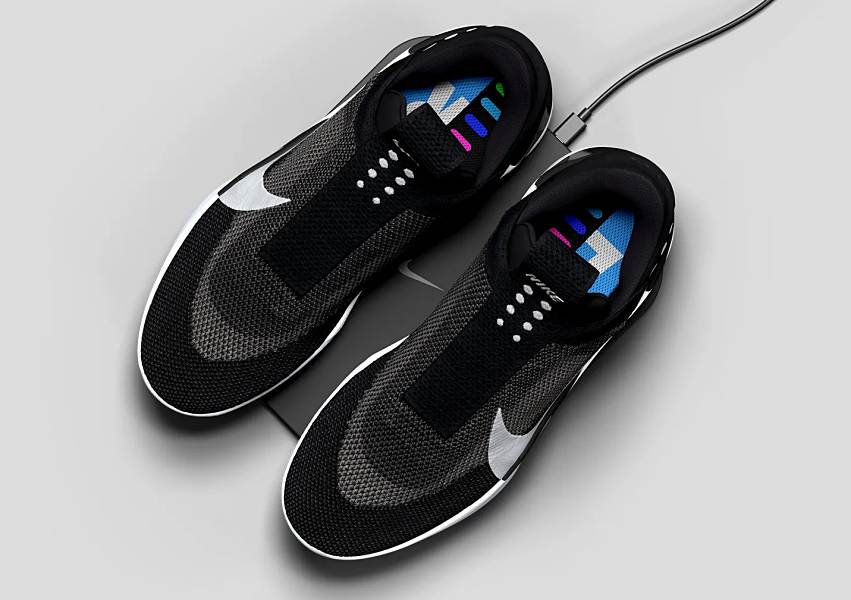 If you want to see the shoes in action, Boston Celtics forward Jayson Tatum will be the first NBA player to wear the Adapt BB's in an NBA game Wednesday night in Boston's home game against the Toronto Raptors. Nike's Adapt BB basketball shoe ($350) will be available at 10:00 AM EST on February 17th which coincidentally is the same day as this year's NBA All-Star game.