We use affiliate links. If you buy something through the links on this page, we may earn a commission at no cost to you. Learn more.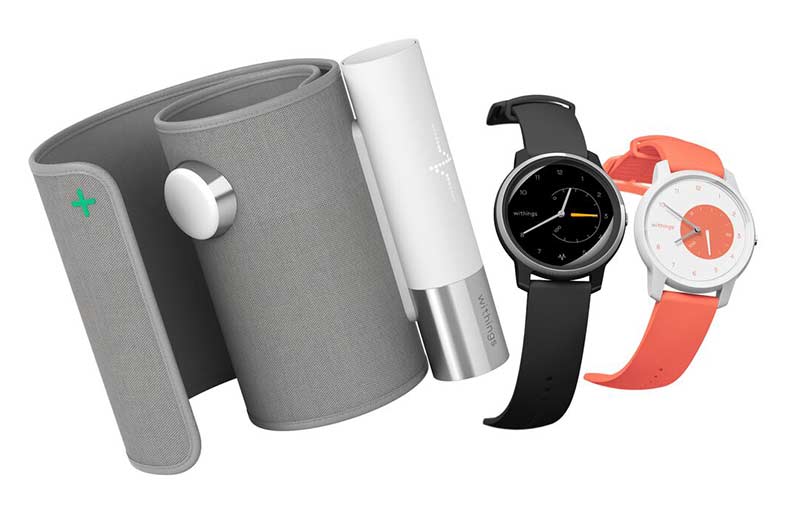 NEWS – One of my all-time favorite health and fitness brands is Withings and today at CES in Las Vegas, they are announcing 2 new wearables and an updated blood pressure monitoring cuff. Let's start with the watches.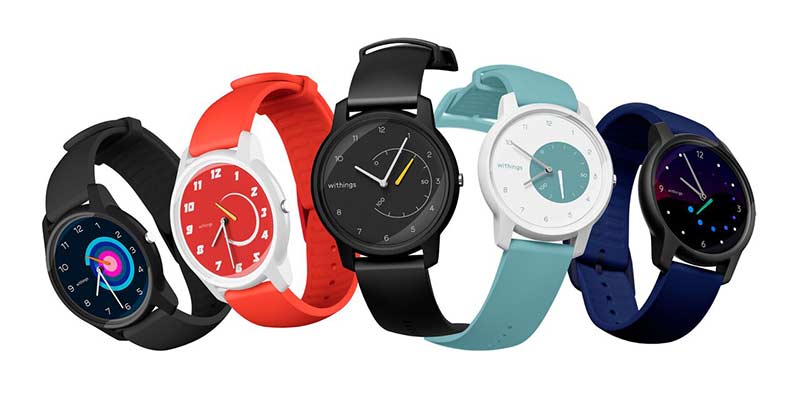 The new Withings Move watch is a customizable and very affordable analog watch that will be available in a variety of colors and face styles. With a wallet happy price tag of only $69.95 and featuring water resistance up to 50M and an 18-month battery, the Move watch has automatic tracking of daily activities including walking, running, swimming, sleep, and now cycling. The watch is now available for pre-order with shipping on February 5th.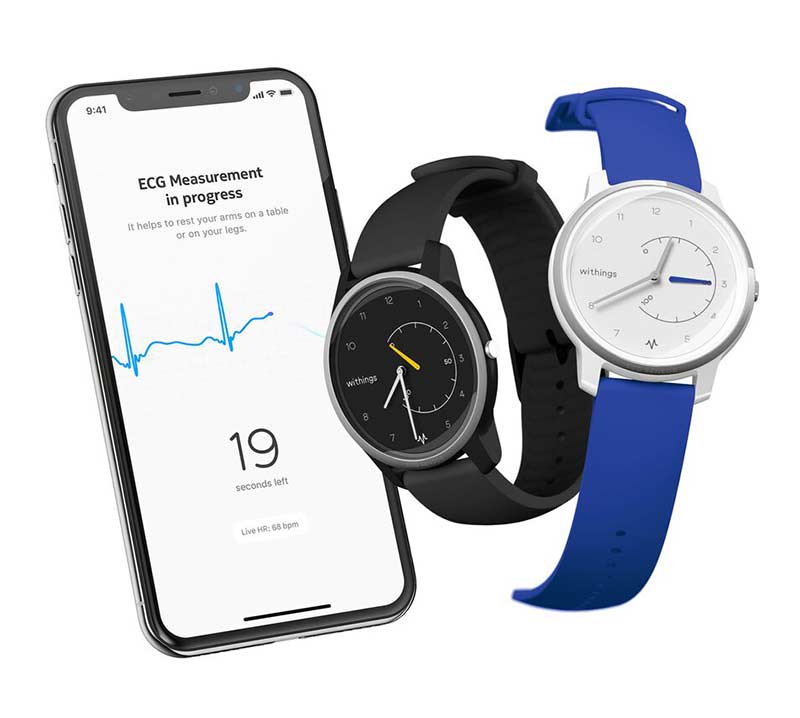 The second new Withings wearable is the Move ECG watch which features an analog face, up to one-year battery life, and the ability to record a medical grade electrocardiogram (ECG) on-demand. ECGs can detect heart conditions such as atrial fibrillation (AFib) which can lead to heart failure and strokes.
Move ECG includes three electrodes to ensure measurement accuracy. Two electrodes are discreetly integrated inside the main body of the watch, and the third electrode is in the stainless steel bezel of the watch. When users experience symptoms such as palpitation, they simply need to touch both sides of the bezel to start recording anytime and anywhere.
The Withings Move ECG will be available in Q2 2019 for $129.95.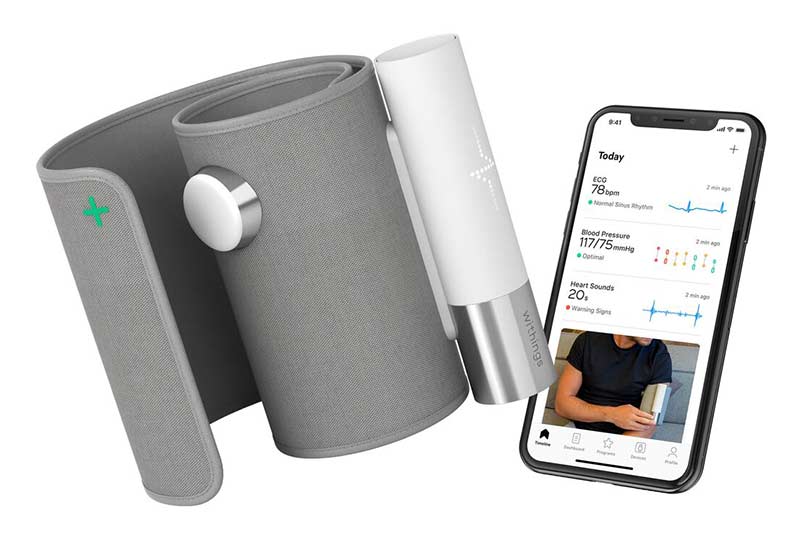 Last but not least, we have the new Withings BPM Core which is a 3-in-1 heart health device that can take blood pressure readings, electrocardiograms (ECG), and you can use the BPM Core to listen to your heart with the built-in a digital stethoscope.
ECG used to identify atrial fibrillation (AFib), a serious form of irregular heart rhythm that can lead to heart failure, fatigue and shortness of breath and is a major risk for stroke. In addition, its digital stethoscope can provide early detection of valvular heart disease, characterized by damage to one of the four heart valves that may require surgical intervention.
The Withings BPM Core will be available for purchase in Q2 2019 for $249.95. For more info about all of these devices, please visit withings.com