We use affiliate links. If you buy something through the links on this page, we may earn a commission at no cost to you. Learn more.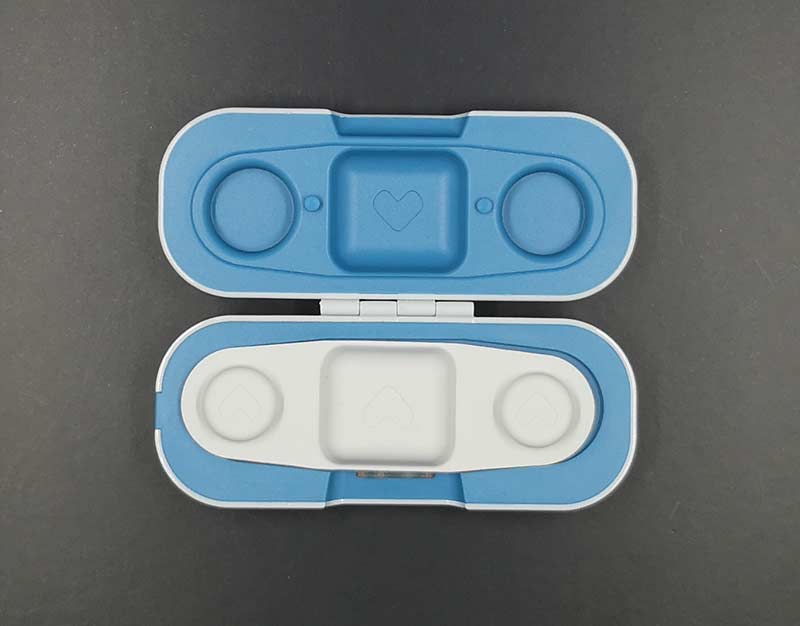 REVIEW – Fitness tracking devices used to only be available in form factors that strapped to your wrist or around your chest. Now we have fitness trackers that you can wear on your finger as a ring or in a patch that you stick to your chest like the Vital Scout continuous wellness monitor from VivaLNK that I'm going to talk to you about today. Let's check it out.
What is it?
The VivaLNK Vital Scout is a wearable wellness monitor that uses medical-grade EGC sensors that track your heart rate, respiration, stress, recovery, and sleep quality 24/7.
What's in the box?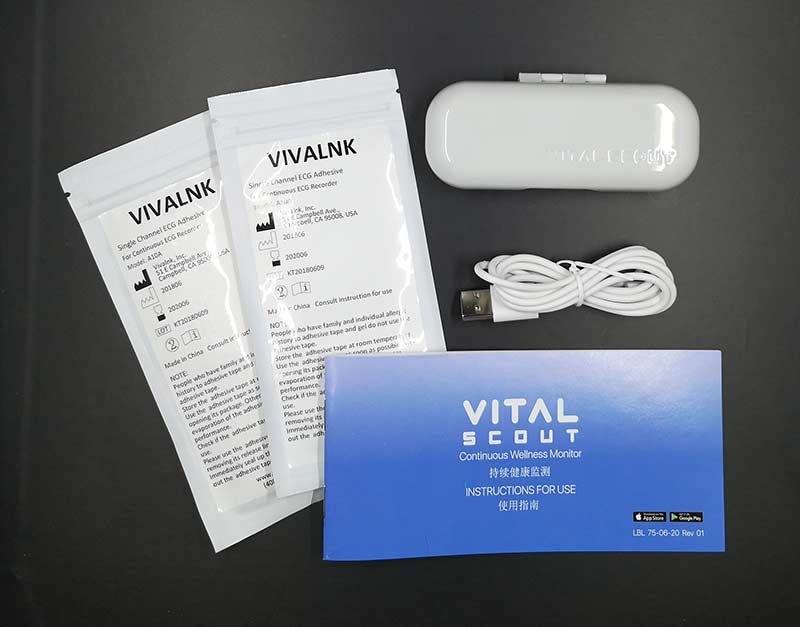 VivaLNK Vital Scout monitor
Charging case
micro USB cable
10 adhesives
Instructions
Design and features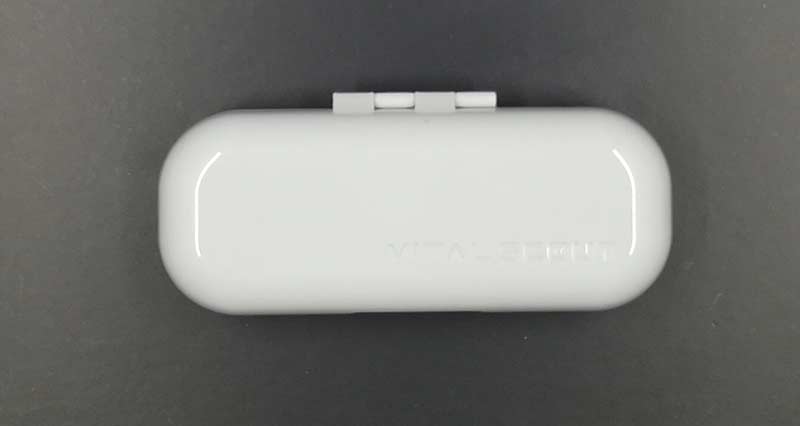 The Vital Scout stores in a small white plastic case when it's not being used to track your heart rate, stress level, sleep quality, and breathing.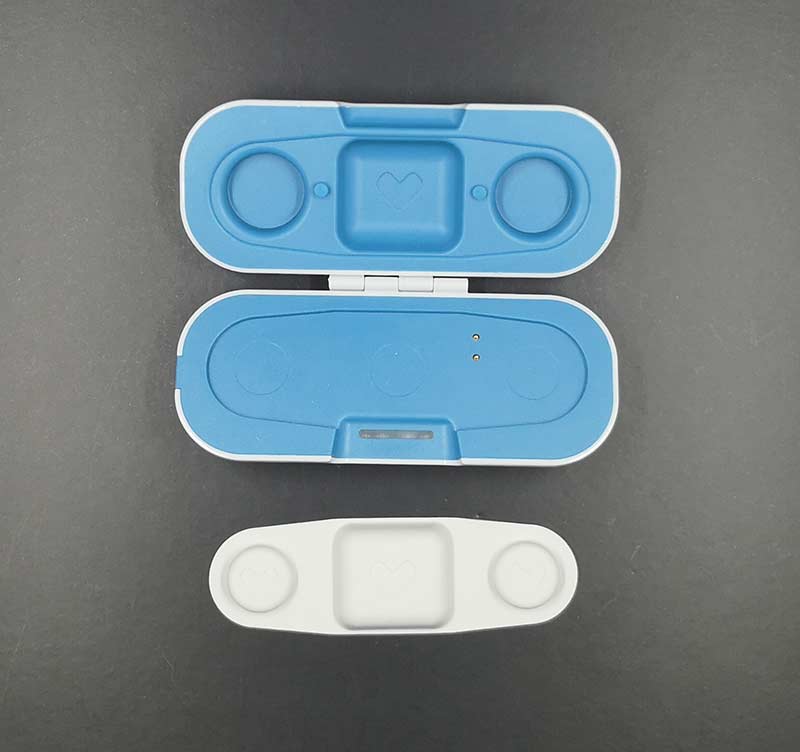 This case doubles as the charger for the wearable monitor. The monitor is made of soft flexible plastic. It has an oval shape with two round nodules that stick up from the surface and a large square protrusion in the center.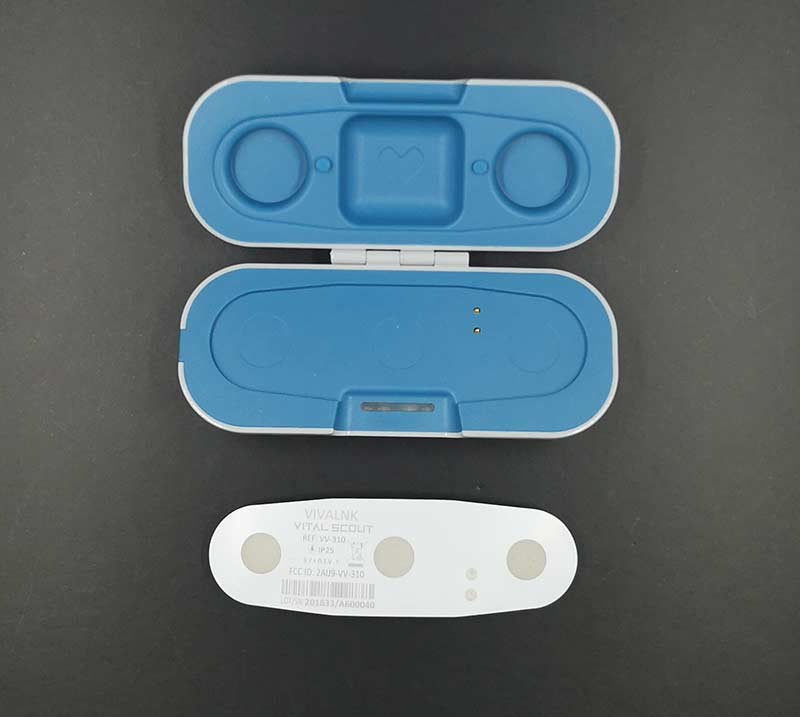 When you flip the Vital Scout over, you can see two small electrical contacts which are used to charge the patch and three larger contacts which make contact with your skin through a thin layer of adhesive to track your fitness data.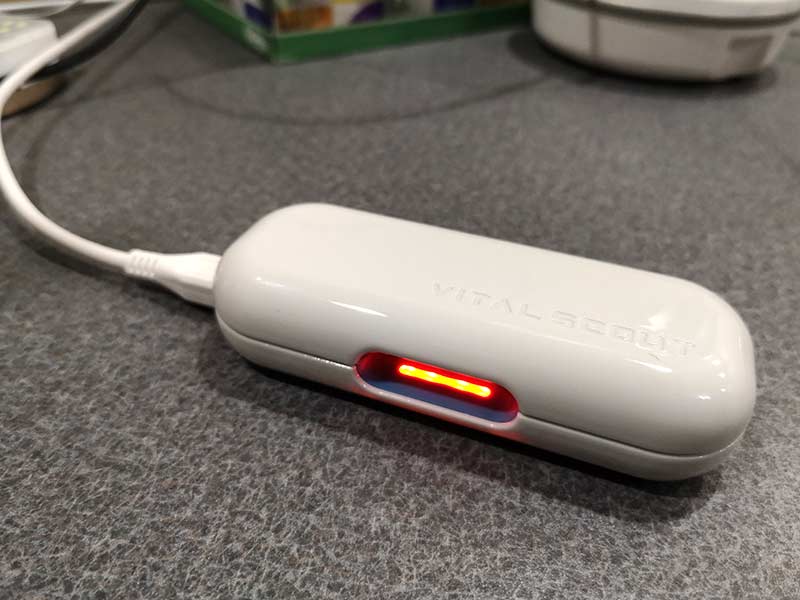 Before you can begin using the Vital Scout patch, you need to charge it first. This is easily done by placing it correctly in the case and using the included micro USB cable to plug into an AC adapter or a USB port on a computer. While the patch is charging, a large LED on the case glows red.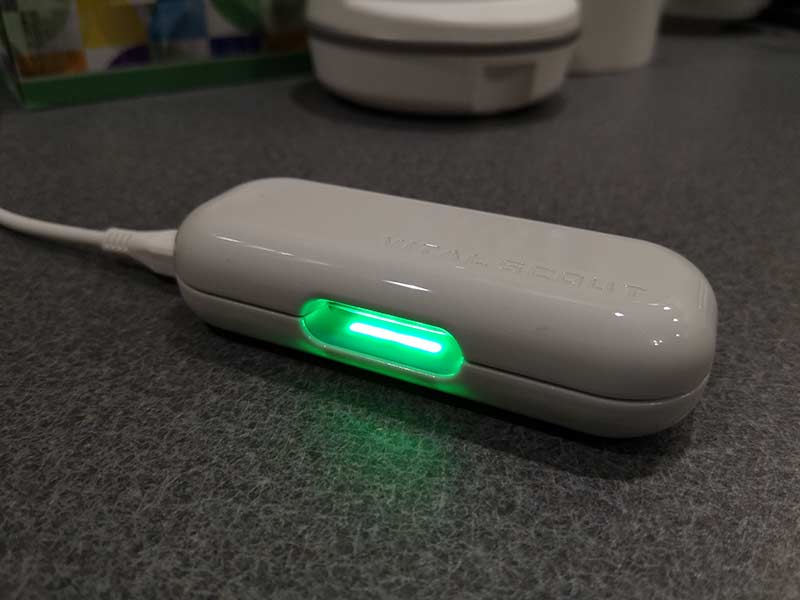 Once the patch is fully charged, the LED will glow green.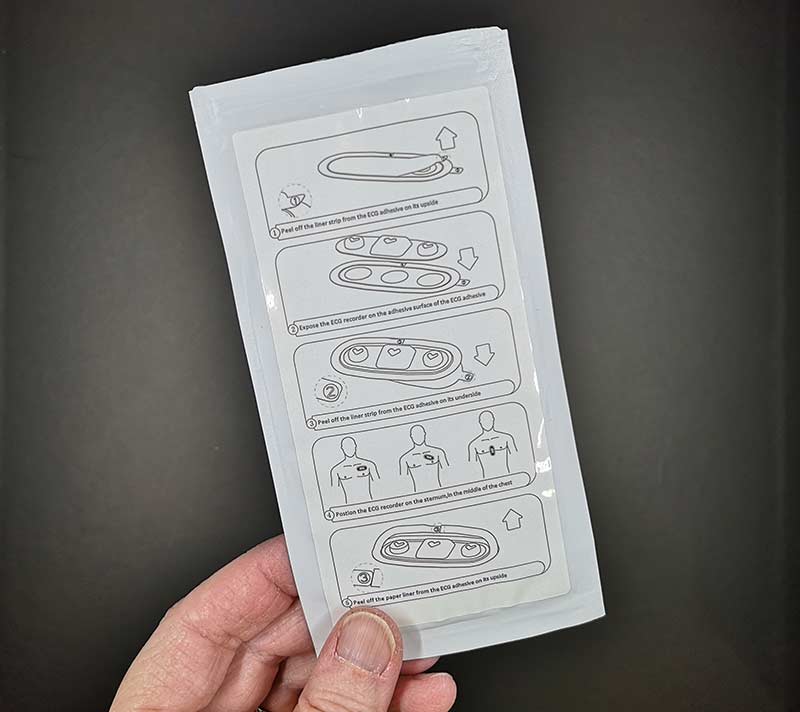 The next step is to attach the patch to your chest using one of the included Hydrogel adhesives. The Vital Scout comes with two packs which each contain 5 adhesives. Additional packs of adhesives can be purchased for $5.99/pack of 4 adhesives.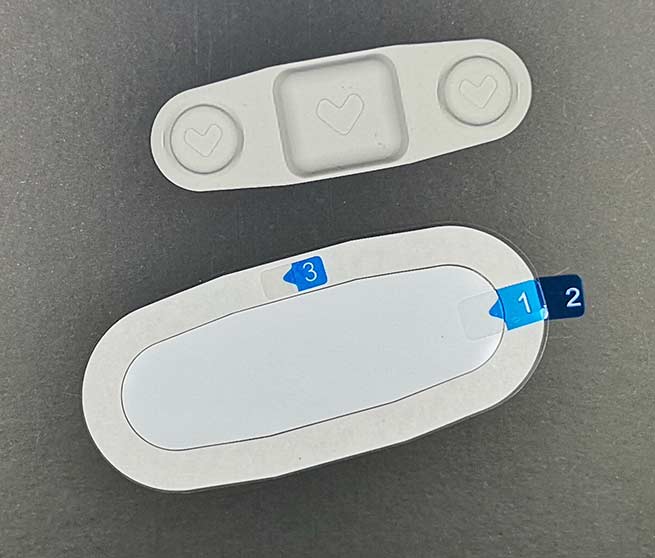 The adhesives have three sections which are numbered to make them easy to identify. You obviously remove tab #1 first.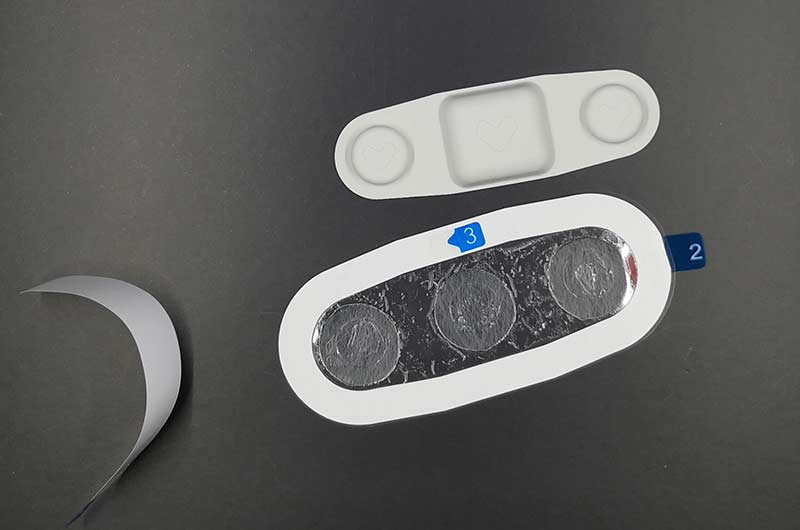 Once the protective tab is removed, you can see the thin silicone film surface of the adhesive.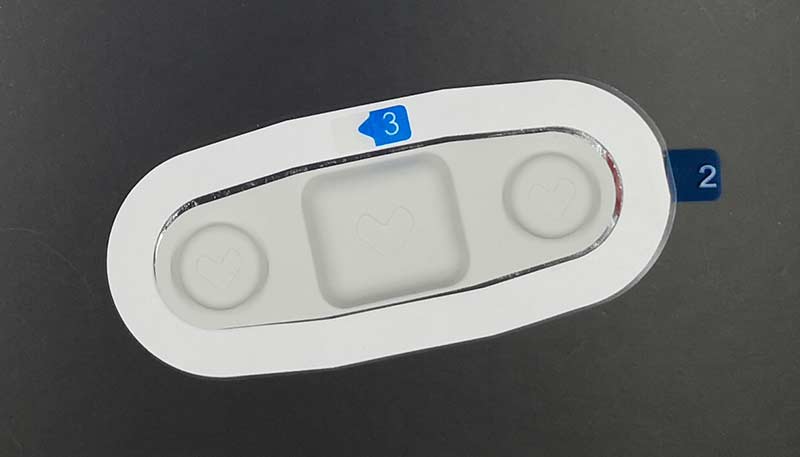 The Vital Scout patch sticks to this area and then you can peel off tab #2 and stick the patch to the upper area of your left chest. You can also stick it in the center of your chest.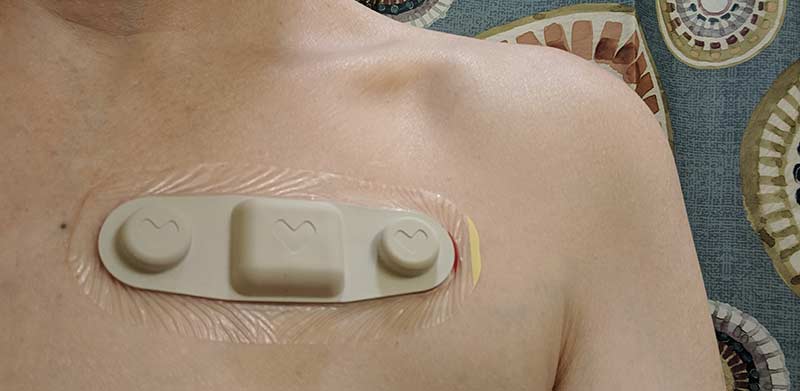 I opted to put it in the upper area of my chest. Once stuck in place, you can peel off tab #3 and you're ready for action. There is no worry that the patch will fall off. The adhesive is strong and water resistant. You can even shower with it.
I have to tell you that I immediately had flashbacks of 2011 when I had a port in my chest for chemo treatments. I had the port for over a year under the skin in the same area as shown here. You can even see one of my 6 tattoos in the photo above. It's that little black dot to the left of the patch. The tattoos were for the radiation treatments that I had after the 2 rounds of chemo. Anyway, the reason why the Vital Scout patch reminded me of the port is that it sticks up and gets in the way with some activities like wearing a seat belt or a with the strap of a messenger style bag.
I was a little concerned when I agreed to review the Vital Scout because my skin sometimes has an allergic reaction to adhesives. Back when I was going through treatments for breast cancer, they would put an adhesive film called Tegaderm over the port with the needle attached to it to keep out germs during treatments. That type of adhesive would make my skin itchy and red and would leave an exact mark where it had been for days and even weeks later. I'm happy to report that I had almost no issues with the adhesive included with the Vital Scout. I had just a tiny area where it became itchy and red when I removed the patch after wearing it for a couple of days, but the irritation cleared up quickly.
Using the Vital Scout the app
As you can see, the patch does not have any type of display, status LEDs, speakers, etc. To see the data that it collects, you have to pair the patch with an app on your iOS or Android device.
The app is easy to use and has a main dashboard screen as you see above that gives you a quick way to see your stats for the current time period, including your current heart rate, respiration, 24hr stress level, recovery level, activity level, and sleep quality.
Stress – a normal physiological reaction to physical or mental load. Not all stress is bad and can be caused by a variety of positive and negative factors such as working, training, commuting, anxiety, excitement. The goal is to moderate the amount and intensity of stress over time and to ensure sufficient recovery to balance the stress. General guideline according to VivaLnk:
• > 60% = More than usual
• 40- 60% = Normal
• < 40% = Less than usual
Recovery – The calming of the body, and helps to balance stress. The majority of recovery occurs during sleep, but day-time recovery is also beneficial and can occur in a variety of situations such as relaxation, meditation, and enjoyment. General guideline:
• > 29% = Good
• 20 – 29% = Moderate
• < 20% = Low
Activity – When the body is in a physically active state such as walking, running, exercising etc.
Sleep – The amount of time spent in sleep. General guideline:
• > 7hrs = good
• 5.5 – 7hrs = moderate
• < 5.5hrs = poor
Tapping any of the boxes under the main dashboard graph will let you drill down into each category such as Stress, Recovery, Activity, and Sleep to see more info.
The same goes for the heart rate and respiration info. Heart rate is determined by beats per minute and respiration is determined by breaths per minute.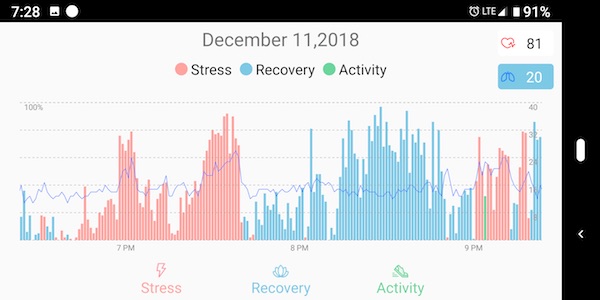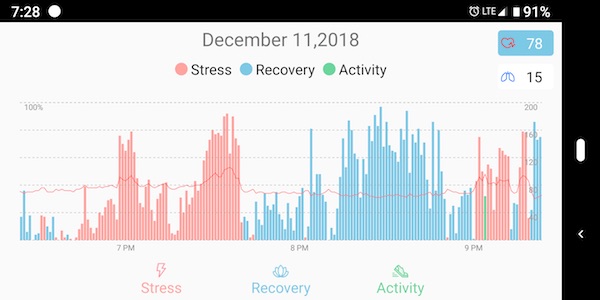 You can also see graphs that bring Stress, heart rate, respiration, Activity, and Recovery all together in one graph to give you a better overall picture of what's going on with your body during the day.
I found that the Vital Scout patch and app did a good job tracking my times of stress/activity and recovery. Vital Scout uses heart rate variability (HRV) which is the variation in the time interval between heartbeats and is used to determine stress levels. I could easily see the times when I was recovering was when I was vegging out on the couch in front of the TV and the times when I was "stressed" was when I was moving around and active.
The Vital Scout app will also allow you to export your data in CSV format so that you can archive it or share with a doctor.
Sample data:
Date Time HR RR Stress %% Recovery %% Activity %% Calories Burned Sleep?(Yes/No) Sleep Quality Notes
2018-12-12 00:00:00 65 15 0 51 0 1 No 0
2018-12-12 00:01:00 57 12 0 99 0 0 No 0
2018-12-12 00:02:00 62 13 0 90 0 1 No 0
2018-12-12 00:03:00 61 12 0 96 0 0 No 0
Battery life
A fully charged Vital Scout patch will collect data for around 72hrs or 3 days before needing to be recharged. Of course, recharging the patch involves removing it from your chest, which means you have to remove the adhesive and use a new one to apply it back to your chest after you've recharged.
What I like
Stick it and forget it continuous monitoring
72 hour battery life
Helps you see your stress levels throughout the day so you can better manage them
What needs to be improved
Replacement adhesives are too expensive when they have to be replaced every 3 days
Would be nice to include step tracking too
Patch needs to be thinner
Final thoughts
I like how easy it is to use the VivaLNK Vital Scout. You basically charge it, and stick it to your chest and forget about it (sorta). No one will see that you're wearing it unless you wear a tight-fitting thin shirt.
I also like that it is continuously recording your heart rate, activity, stress, respiration, and sleep info every minute and that you can go back and look at that data or export it into a spreadsheet that you can share with your doctor.
The only "bad" thing I can say about the Vital Scout is that you have to buy the proprietary adhesives and they are too expensive at $6 for 4 adhesives which will only last you for 12 days if you plan to wear the Vital Scout all the time. That said, I can see that this device would be fine for occasional use, but not 24/7, 365 days a year. The consumables are just too much money for continuous use.
Price: $149.00 MSRP
Where to buy: Amazon
Source: The sample for this review was provided by VivaLNK.