We use affiliate links. If you buy something through the links on this page, we may earn a commission at no cost to you. Learn more.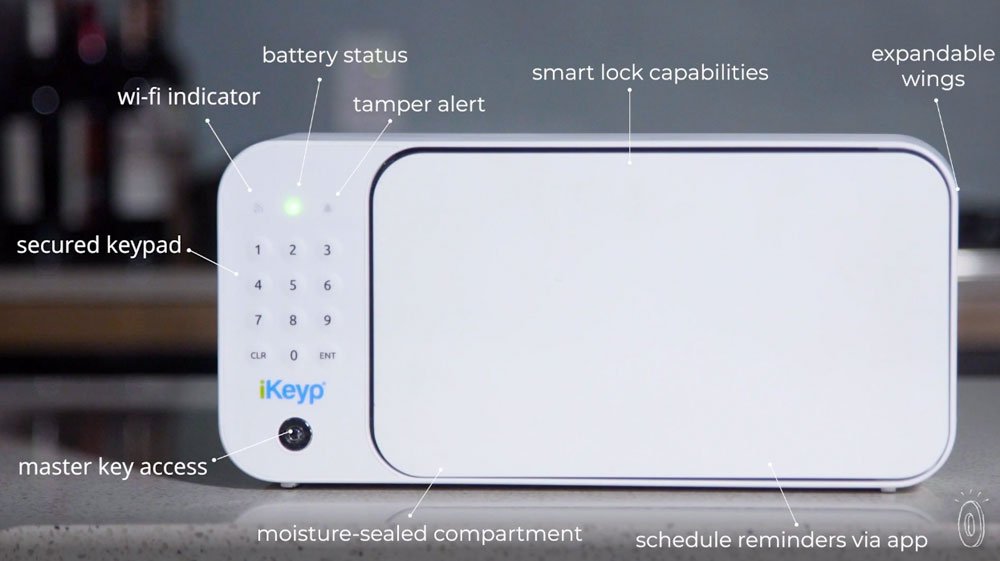 NEWS – iKeyp was originally conceived as a small safe to protect your medications, but the designers quickly realized it could also protect your passport, jewelry, or other small valuables.  It's sized to fit inside some deeper medicine cabinets, but you can use it on a shelf or in a drawer.  It's also small enough to travel with you.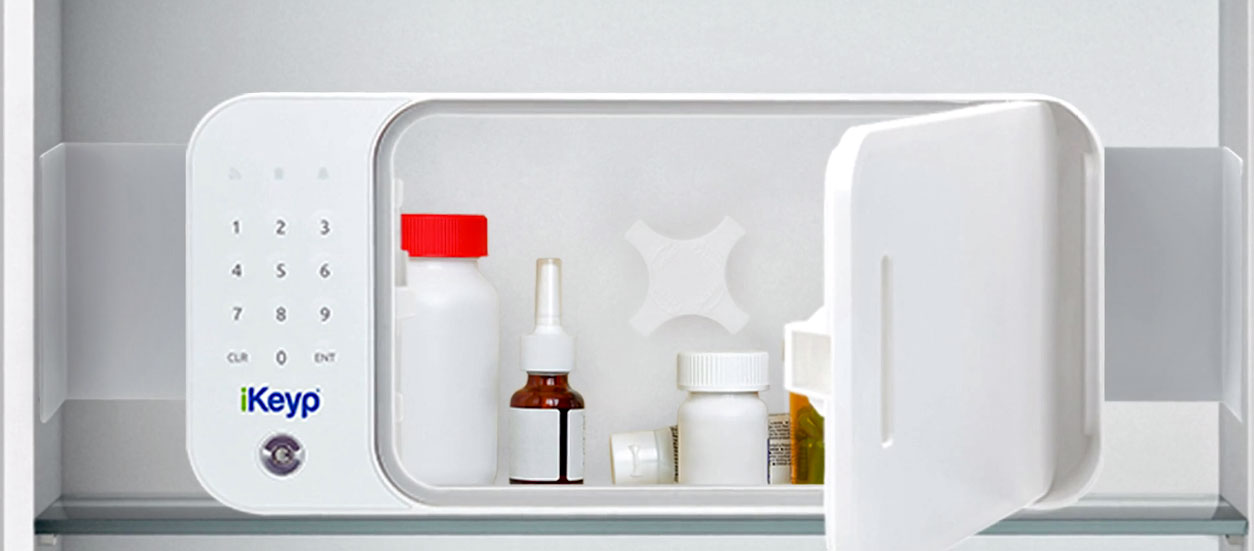 iKeyp is paired with an app, and it is WiFi-connected for security monitoring via the app.  You can unlock the iKeyp using the water-resistant keypad, through the app, or with the emergency key.  Using the app, you can even open the safe remotely if you need to give someone access to the contents.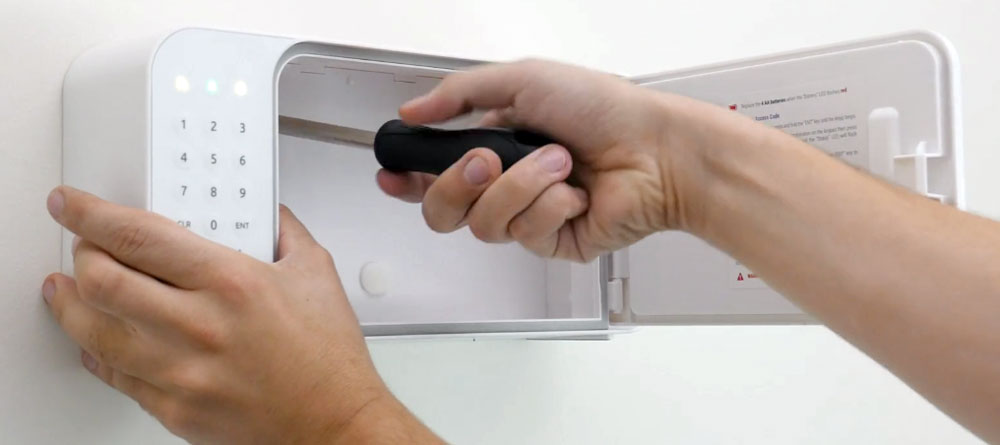 The safe is constructed of a polycarbonate/ABS blend and metal.  It comes in two versions:  The Bolt (seen here), which is intended to be screwed into the wall or medicine cabinet, and the Pro (seen in previous image), with built-in retractable wings for increased portability and easy installation.  For extra security, the wings can only be retracted when the safe is opened.
The companion app monitors the safe and will alert your smartphone app if it detects a failed keypad attempt or unexpected movement.  When used to safeguard medications, you can also setup alarms to remind you of forgotten doses.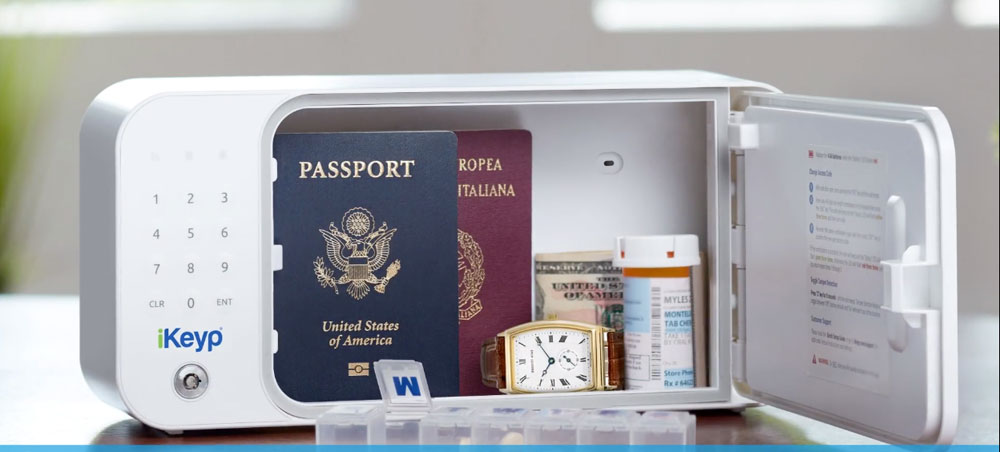 The iKeyp's exterior measurements are 6″ x 12.8″ x 3.4″.  When the wings are fully extended on the Pro model, the width increases from 12.8″ to 22.6″.  Interior dimensions are 4.6″ x 8.4″ x 2.5″.  It's powered by 4 AA batteries (not included).  Expected battery life is 4-6 months under normal usage, assuming being opened 2-3 times daily.
Both the Bolt and Pro models are $149.00.  The iKeyp Personal safe is available from The Grommet.