We use affiliate links. If you buy something through the links on this page, we may earn a commission at no cost to you. Learn more.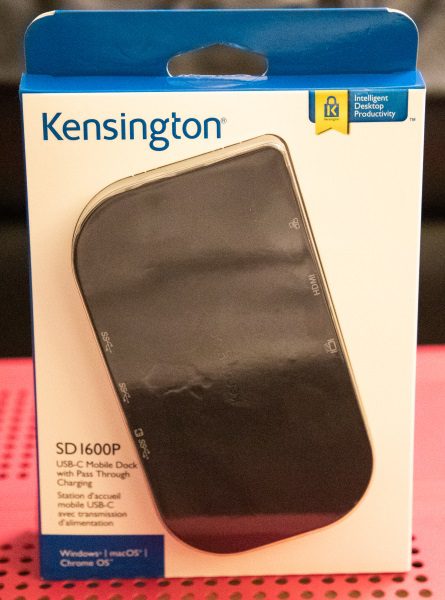 REVIEW – As technology evolves, newer and better connectivity options are continuously emerging. One of the relatively recent additions is the USB-C connection, with many devices like the MacBook pioneering this option. As a result, I have been testing a few USB-C docks for performance, flexibility, and connectivity. The Kensington SD1600P USB-C Mobile Dock is another addition to the USB-C dock/expansion devices. Here is my experience with it.
What is it?
The Kensington SD1600P USB-C Mobile Dock is an expansion dock that provides multiple and various ports and connectivity via one USB-C connection. It is USB port powered and also includes a USB-C pass-through power delivery port.
What's in the box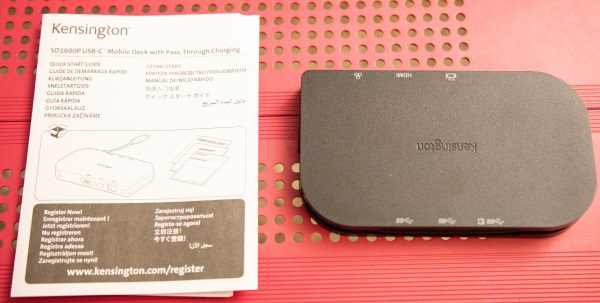 1 x USB-C Dock
1 x Instruction Manual
Design and features
This USB-C hub is compact in size measuring just 5″ x 3″ x 1/2″. It has a built-in USB-C cable that tucks into the side. On one side of the hub, as shown in the picture below, from left to right, there is a VGA port, an HDMI port, and an ethernet port.


On the opposite side from left to right, there are 2 USB 3.1 ports and a USB-C pass-through power delivery port. As you can see below, I have a USB mouse dongle connected to one of the USB ports. The second picture below shows the USB dongle and the USB-C charger connected.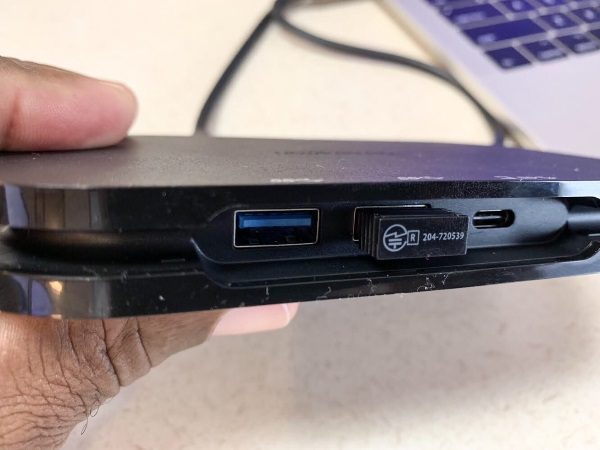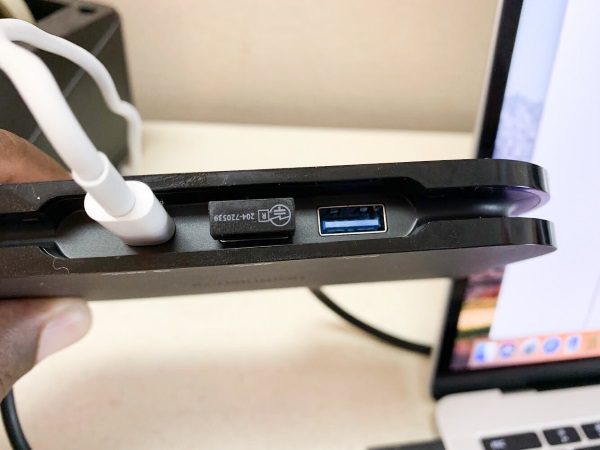 Below is a picture of the HDMI cable for the external monitor connected to the USB.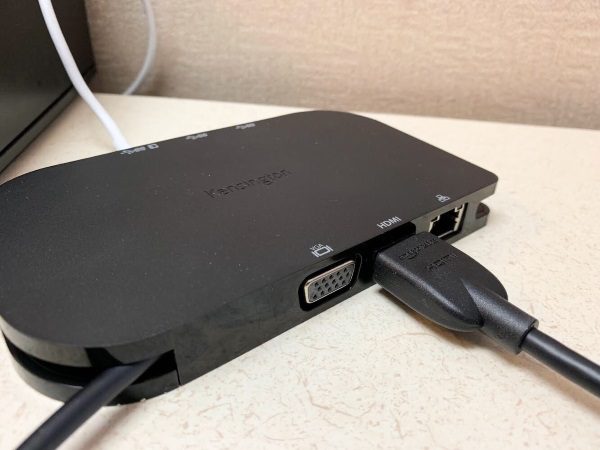 The next picture below shows the hub connected to my MacBook and the connection to the external monitor via the HDMI cable. It also shows the wireless mouse that I use. The second picture below shows the same with the USB-C adapter connected.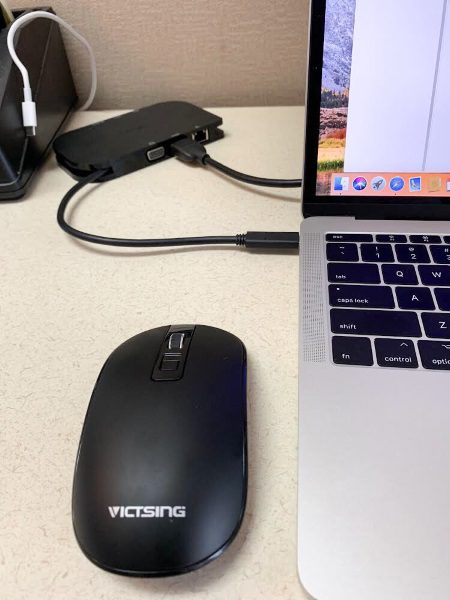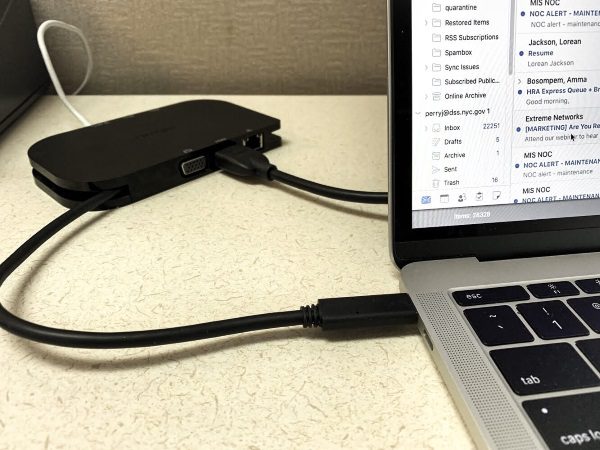 Next, you can see the MacBook Pro and an external monitor attached to the USB-C hub.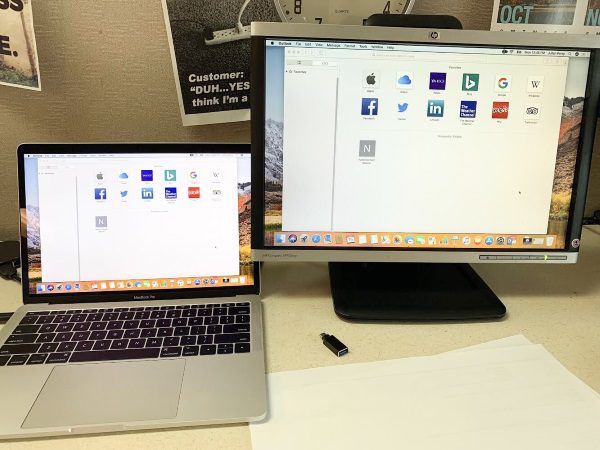 Performance
This Kensington USB-C hub performs exactly as it is supposed to without any hiccups. There is not a whole lot to say about performance once the ports operate as designed, which they do. There is no lag with the attached external monitor nor with the mouse. All USB drives that I connected performed well. Unlike other similar hubs that I have tested, this one gets just slightly warm after hours of use, and not in any way that I deem to be significant.
What I like
Compact size and lightweight
Ports and versatility
Pass-through charging port
What can be improved
A design that does not restrict the width of the USB device that can be connected
The lack of a card reader/s.
Final thoughts
This Kensington SD1600P USB-C Mobile Dock performs very well and fulfills the exact function it is designed for. For the price, I wish that it had some additional functionality like a multi-port card reader. Otherwise, it is a very lightweight, compact and portable dock that provides good expansion for my MacBook Pro that only has one type of built-in port which is the 2 USB-C  ports.
Price: $89.99
Where to buy: Amazon
Source: The sample for this review was provided by Kensington.