We use affiliate links. If you buy something through the links on this page, we may earn a commission at no cost to you. Learn more.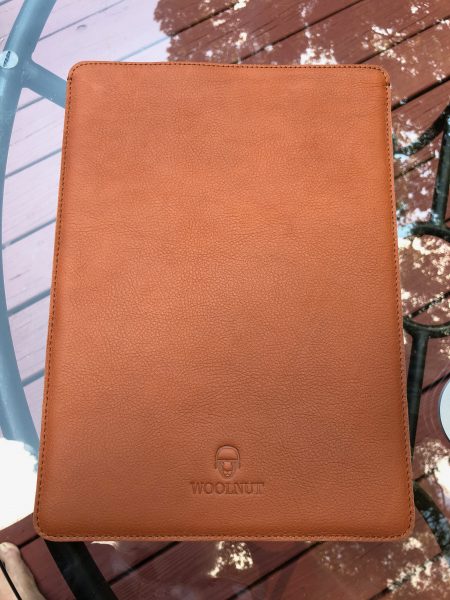 REVIEW – Sleeves and covers for laptops abound. No matter the size, shape, or model, you can probably find a cover that gives you padding for your "ultrabook" design laptop. What many folks want, however, is something that shows their personality, their style. If you're a MacBook user who loves wool, leather, and natural finishes and are searching for a laptop sleeve, Woolnut has something just for you: the MacBook 12 sleeve. I was sent the MacBook 12 sleeve in Cognac, but it is also available in Black. They have sleeves in sizes for MacBooks Pro (13 and 15) for all models – Retina, TouchBar, and non-TouchBar, as well as MacBook Air 13.
Note: Photos may be tapped or clicked for a larger image.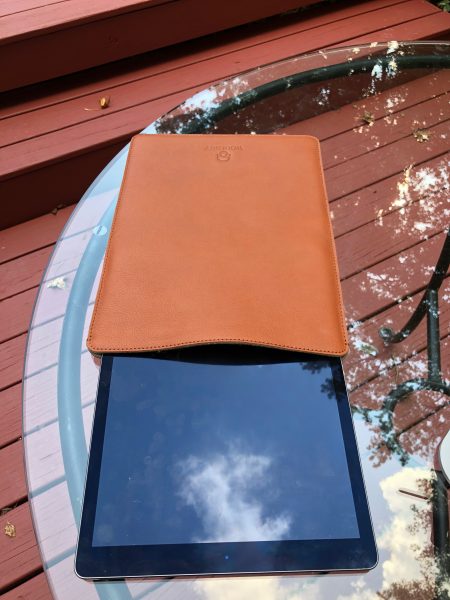 What is it?
I have been using my iPads as my primary computer since the very first model. While I still have to use my MacBookPro for some things (thanks, WordPress composer!), I usually type or write-up my initial thoughts about gadgets I am reviewing on an iPad first. I'm currently writing on my 12.9″ iPad Pro in Nebo with an Apple Pencil. This is an editing setup I can take virtually anywhere, but the iPad is a bit- um – unwieldy. So, when the offer was extended to the team for the MacBook 12 sleeve, I volunteered to test it. I know the iPad Pro is not exactly the same size or shape as the MacBook, but after looking at the dimensions of the Woolnut 12 case, I realized either of them were going to be covered without a problem. Here are the sizes of these three things compared with the excellent website SocialCompare.
Design and features
The Woolnut sleeve gets its name from the felted wool lining in their cases. In the case of this sleeve, it is fully lined with a good eighth of an inch of 100% natural grey wool felt. This is bonded to a high-grade, vegetable-tanned glove-soft leather, then top-stitched around three sides to form an envelope. The stitching is contained around the top of the sleeve on both pieces of leather, and a strong back-stitch is placed at the place where the side stitching begins. All the stitching is smooth and even.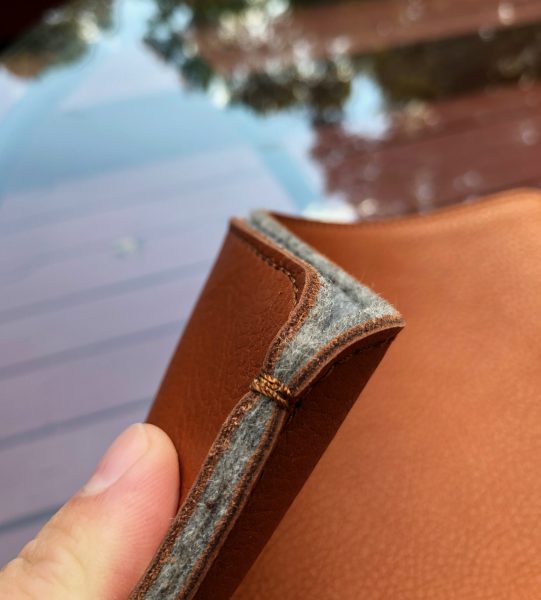 What I Like
High-quality materials
Excellent craftwork
Elegant design
What needs to be improved
I can think of nothing to improve this.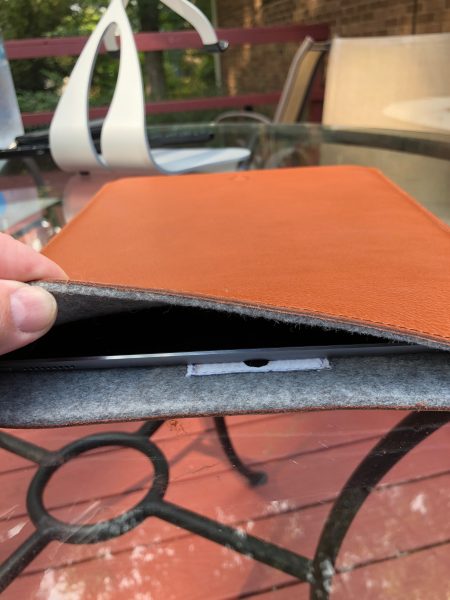 Final thoughts
Leather sleeves are prized by many laptop and tablet users for the rich, supple feeling they have while you're carrying your device around between uses. This "carrying around" adds oils and small scratches to the hide that grows into a character that is unique. Every leather article I've ever had is totally different after a few months of use, due to acquiring this patina. It's something to look forward to. I'm looking forward to seeing how this one develops.
Price: €65
Where to buy: Woolnut website
Source: The sample of this product was provided by Woolnut.