We use affiliate links. If you buy something through the links on this page, we may earn a commission at no cost to you. Learn more.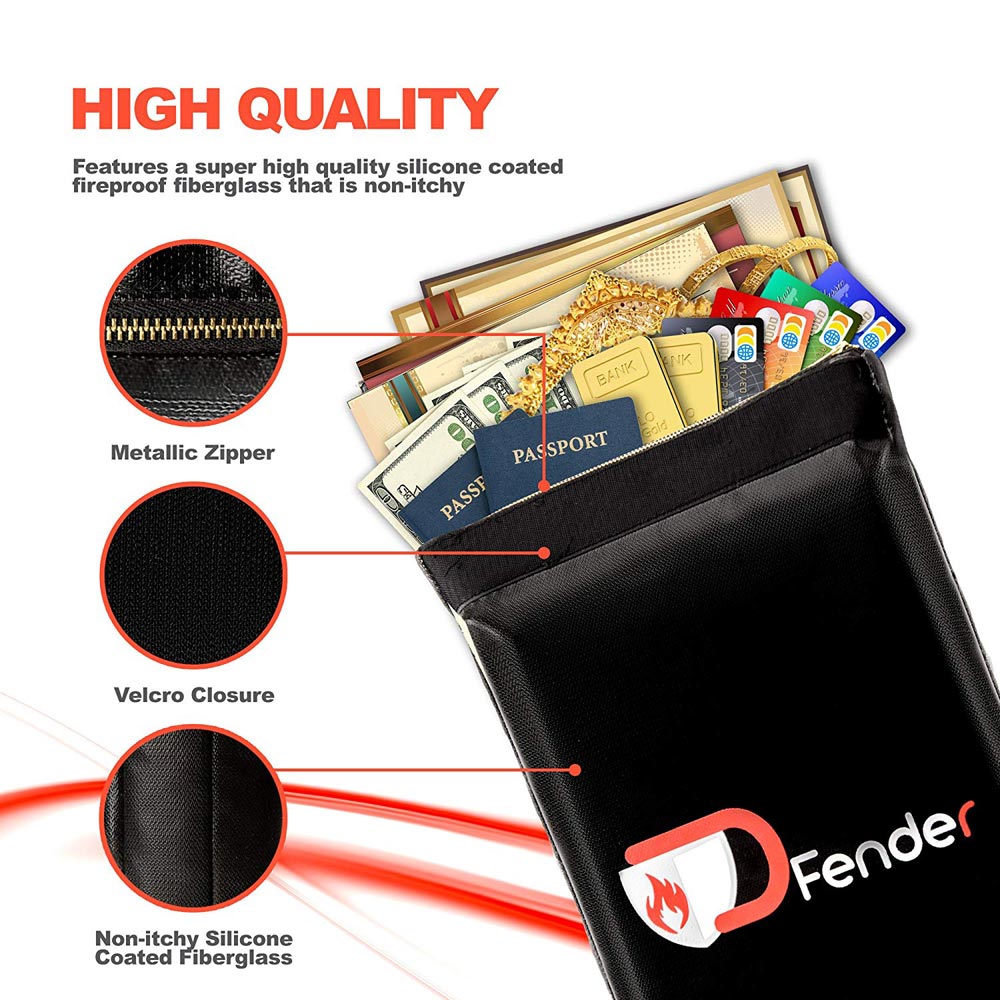 NEWS – There are a lot of fireproof safes on the market, but they are usually big, heavy, and decidedly not going to fit in your luggage.  The Docfender bag will fit in your luggage, so you can easily take your valuable documents when you travel, or when you have to "bug out", like so many people recently did in my state of North Carolina.  This fireproof and water-resistant bag has a silicone-coated fiberglass exterior and an aluminum foil interior, which not only protects from heat – up to 932°F – but also repels water.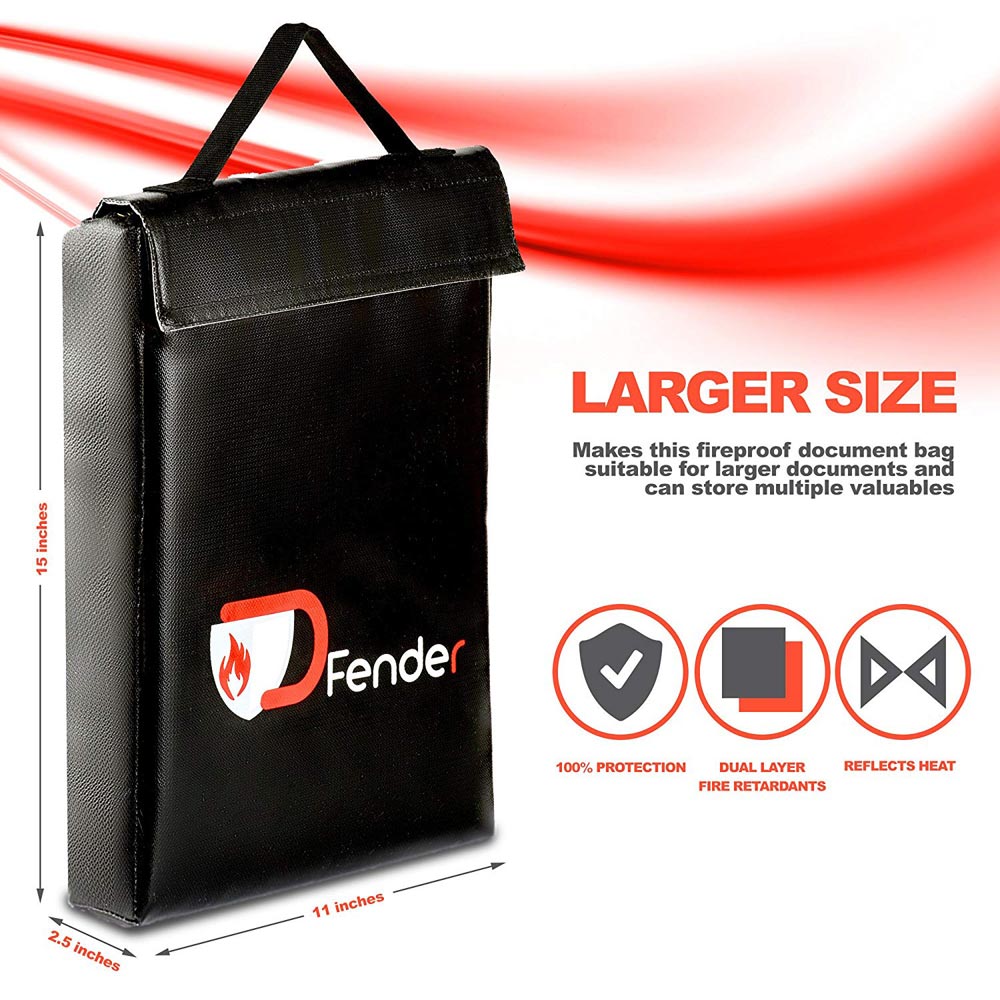 To ensure that your valuables stay inside, the Docfender closes with both a metal zipper and a Velcro closure.  At 15″ x 11″ x 2.5″, the bag is big enough to hold most document types.  The bag can also hold other valuables, like jewelry, money, or even a gun.
You can learn more about the Docfender Fireproof Document bag at the Docfender website and purchase one of your own for $18.66 at Amazon.