We use affiliate links. If you buy something through the links on this page, we may earn a commission at no cost to you. Learn more.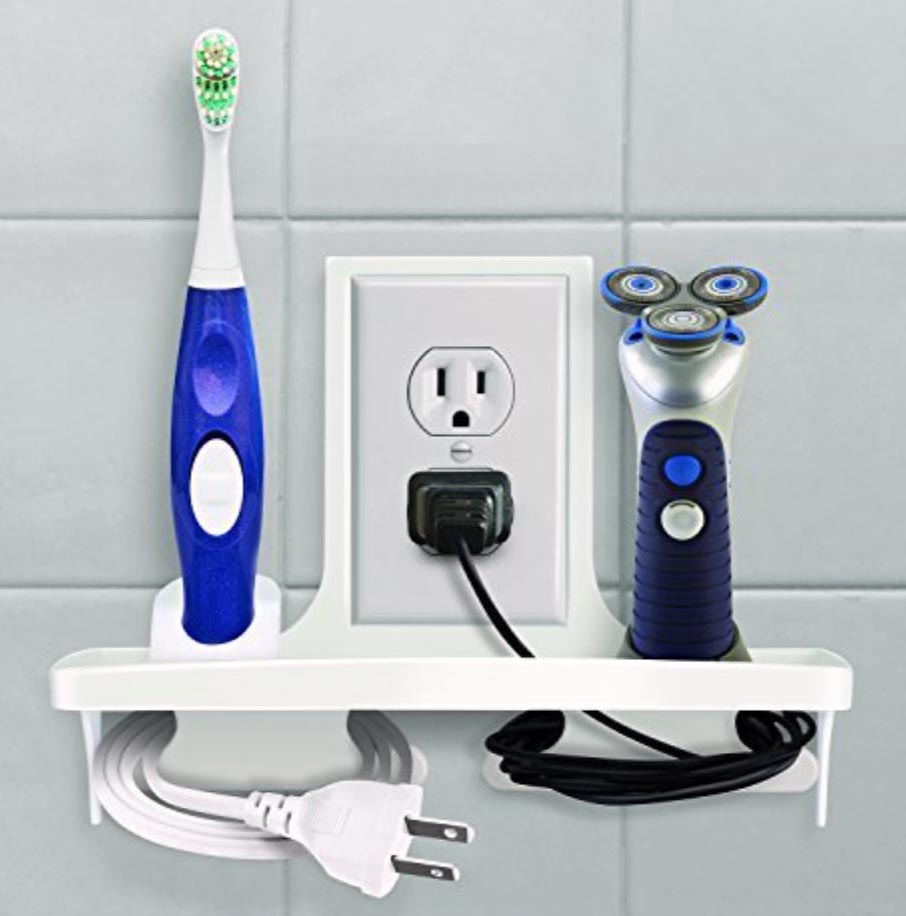 NEWS – The power outlets in both of our bathrooms are by the door, and they are too far away from the sink counter for me to use the outlets with my electric toothbrush.  I've been looking for a wall shelf, but I really don't want to start screwing shelves into my ceramic tile walls.  One of these IdeaWorks Wall Outlet Organizers could be the perfect solution for bathrooms like mine.
The shelf works with standard outlet covers 2.75'' X 4.5 ''.  No extra hardware is needed; you just use the screws already provided for the outlet cover.  The shelf itself is 9″ wide, and it can hold up to 5 pounds.  There are two cord wraps under the shelf to keep excess cord length neatly out of the way.
It's perfect in the bathroom for an electric toothbrush, razor, or a little Bluetooth speaker.  You can also use the outlet shelves in the kitchen or bedroom for a little charging station for phones.  I just wish they made one that would work with a double outlet cover, like the ones in my bathrooms.  The IdeaWorks Wall Outlet Organizer is $12.37 at Amazon.