We use affiliate links. If you buy something through the links on this page, we may earn a commission at no cost to you. Learn more.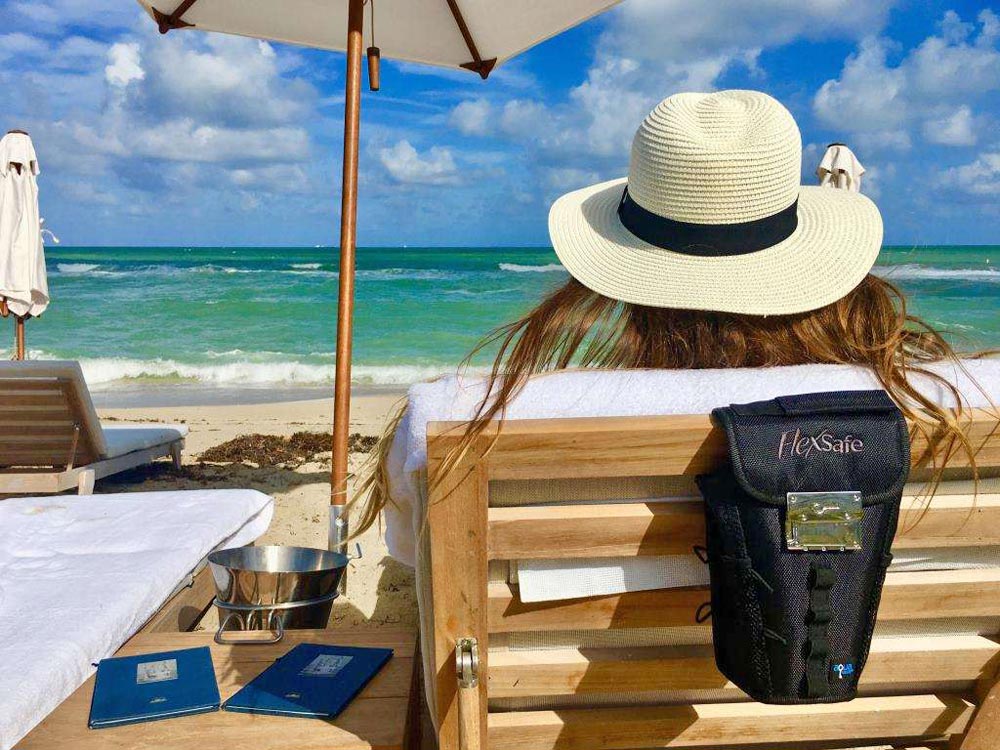 NEWS – Where do you keep your keys and wallet while you're on the beach?  Under your towel or stuffed up under your chair isn't safe, because they could be quickly grabbed by someone walking by if you're distracted.  It's better to put your stuff in a FlexSafe portable travel safe.  Attach the FlexSafe to a rib of your umbrella or a bar of your chair, and your items will be safe from opportunistic thieves.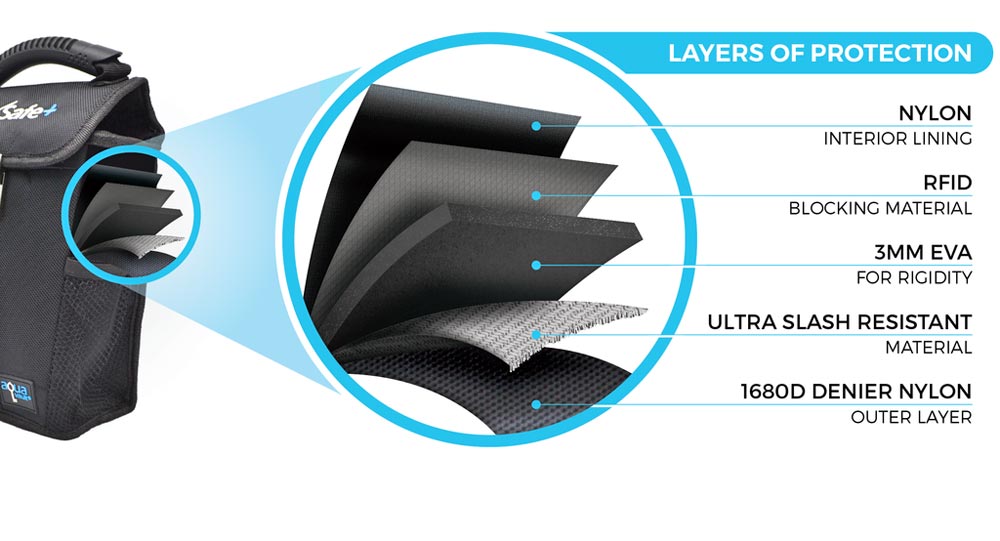 This portable lockbox measures 10" x 6" x 3" and weighs 10oz.  Construction includes five layers of protection, including an RFID-blocking layer to prevent someone reading your cards or passport as they pass by and an ultra slash-resistant layer to prevent someone from cutting the bag open to steal the contents.  And it's water-resistant to protect your gear from pool splashes.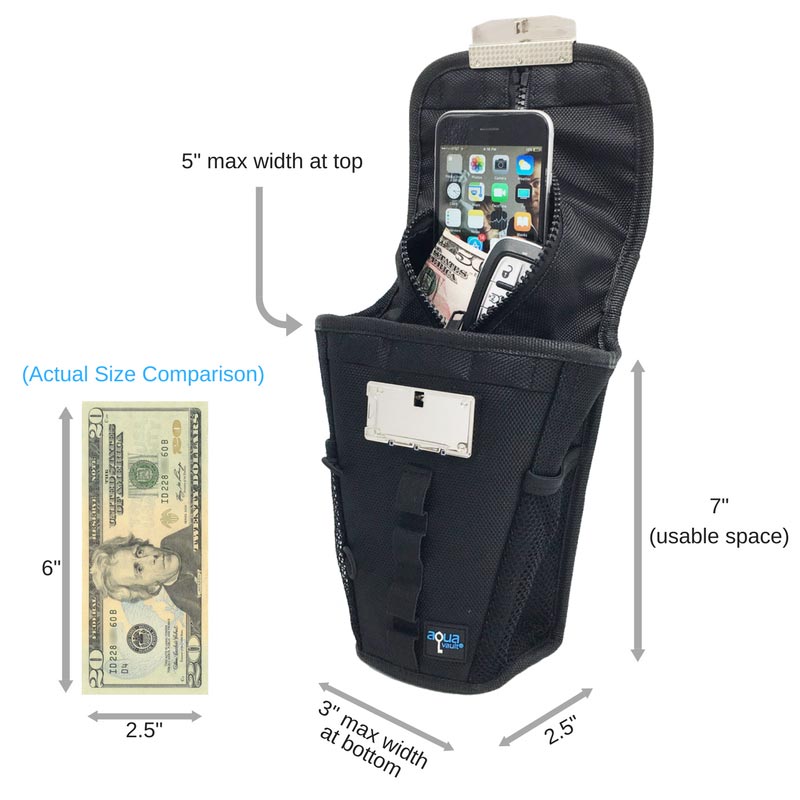 The front  locks with a re-programmable lock.  Open the lock, and you'll see that the contents are further protected with a zipper.  Place your wallet, keys, jewelry, camera, and other small items inside, zip it up, then wrap the front flap around a stationary bar of your lounge chair, wheel chair, umbrella, or other fixed object.  You can even use it as a hotel room safe by locking it around the closet bar.  Once the front lock is closed, your bag can't be easily snatched up by a passerby.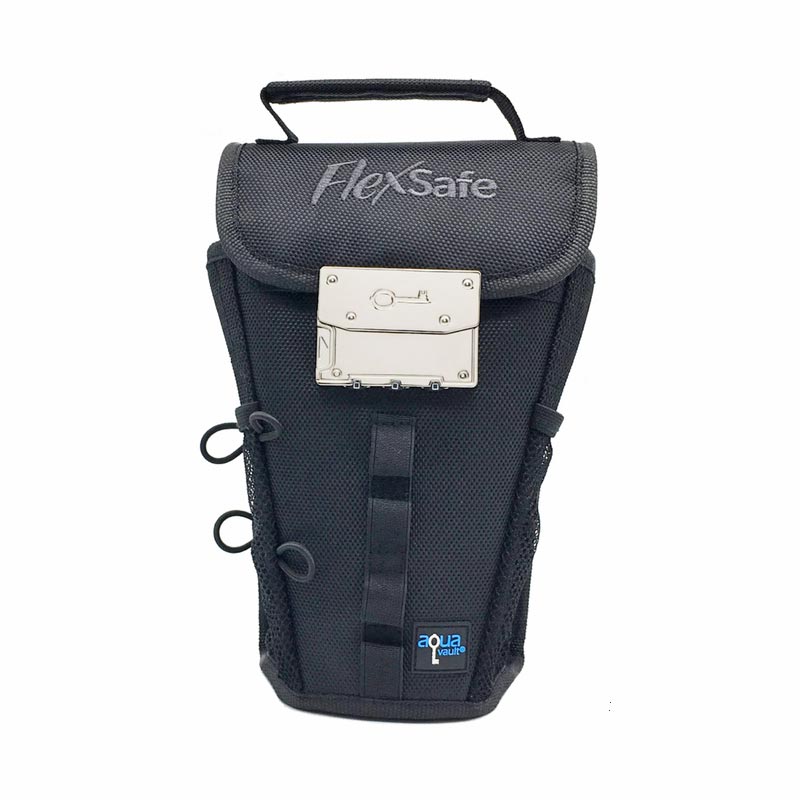 The FlexSafe is available in black, aqua blue, navy blue, lavender, or digi camo.  The black bag is $59.95, while colors are $69.95.  The FlexSafe can be purchased at the AquaVault website.