We use affiliate links. If you buy something through the links on this page, we may earn a commission at no cost to you. Learn more.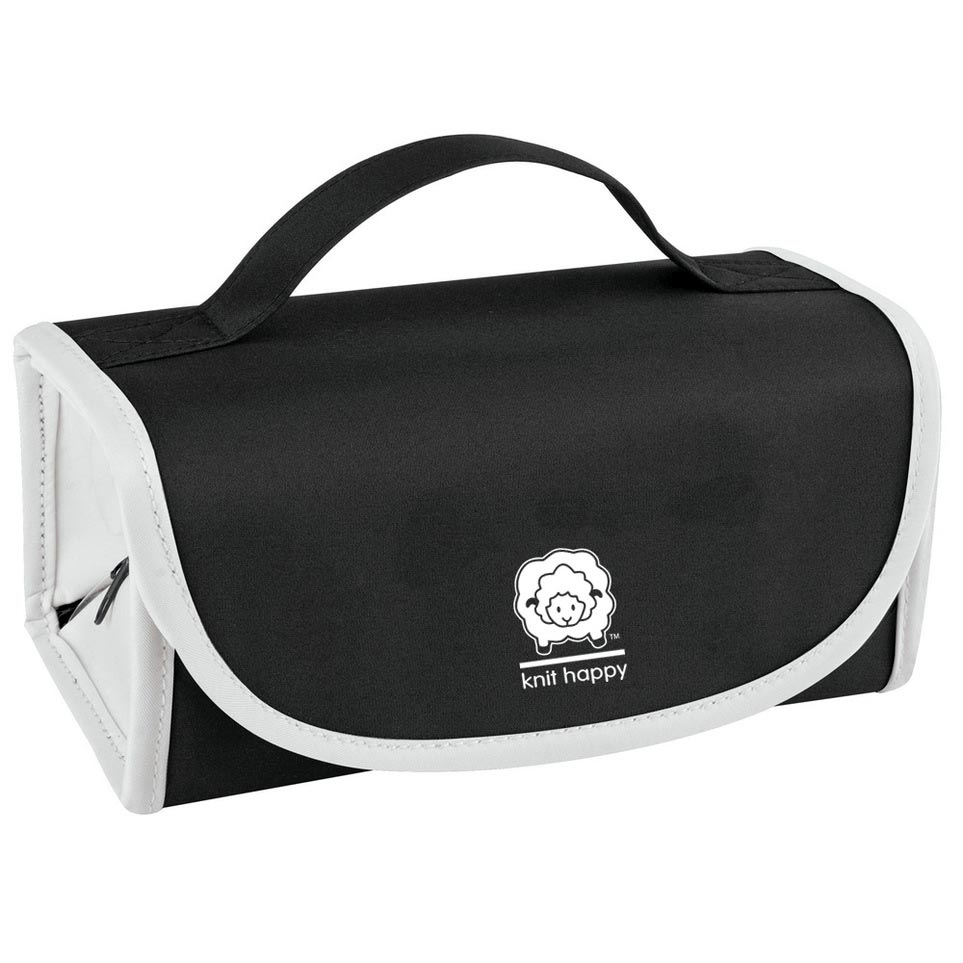 NEWS – I've recently started taking knitting classes, and as with everything I do, I make it my mission to find every accessory for the activity to add to my collection.  That means I have a lot of accessories that need to be organized and stored, and I just found the perfect bag for storing small notions.  While the Fold 'n Go Notions Case is  marked with a Knit Happy logo, you can use this bag to hold all the small items that get lost in the bottom of your big gear bag – chargers and cables, USB drives, pens, pencils, chapsticks, and other small items.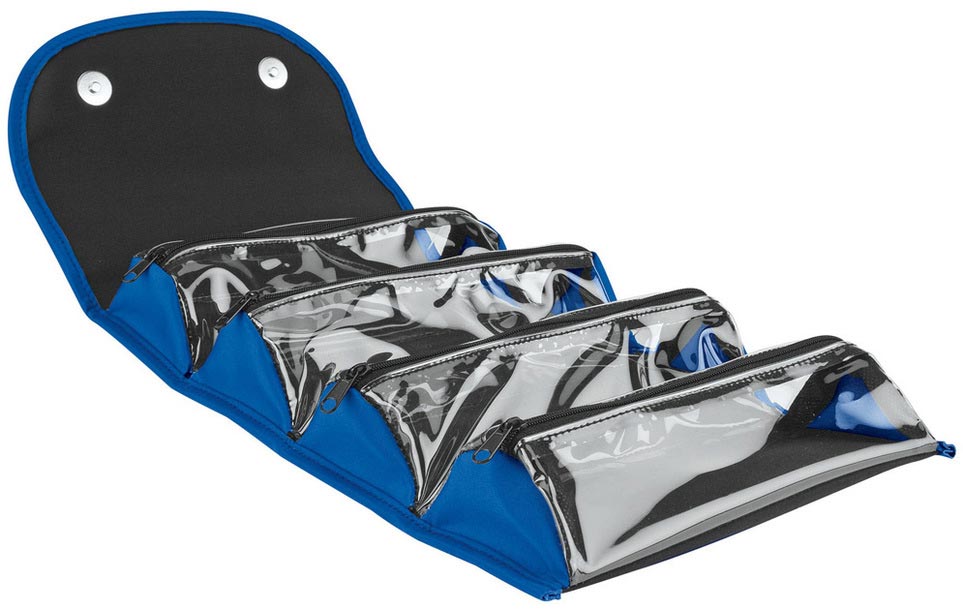 These bags are actually available with logos for several needleworking crafts – knitting, quilting, sewing, and crocheting – but they are identical otherwise.  The bags are made of black microfiber with contrasting trim in blue, white, or green.  Two magnetic, concealed snaps holds the bag closed.  When folded up, the bag is 8.25″ long x 4.25″ tall x 4.25″ deep; opened, it's 20″ long.  Inside the bag are four zippered triangular pouches made of sturdy, clear plastic.  The pouches can hold a lot of stuff, and the clear sides make it possible to easily find what you're looking for.
If you don't mind the needleworking logos, you can organize your big gear bag with a Fold 'n Go Notions Case.  They are $24.95 each at the Stuff You Love website.  And of course, Amazon has them, starting under $19.00.