We use affiliate links. If you buy something through the links on this page, we may earn a commission at no cost to you. Learn more.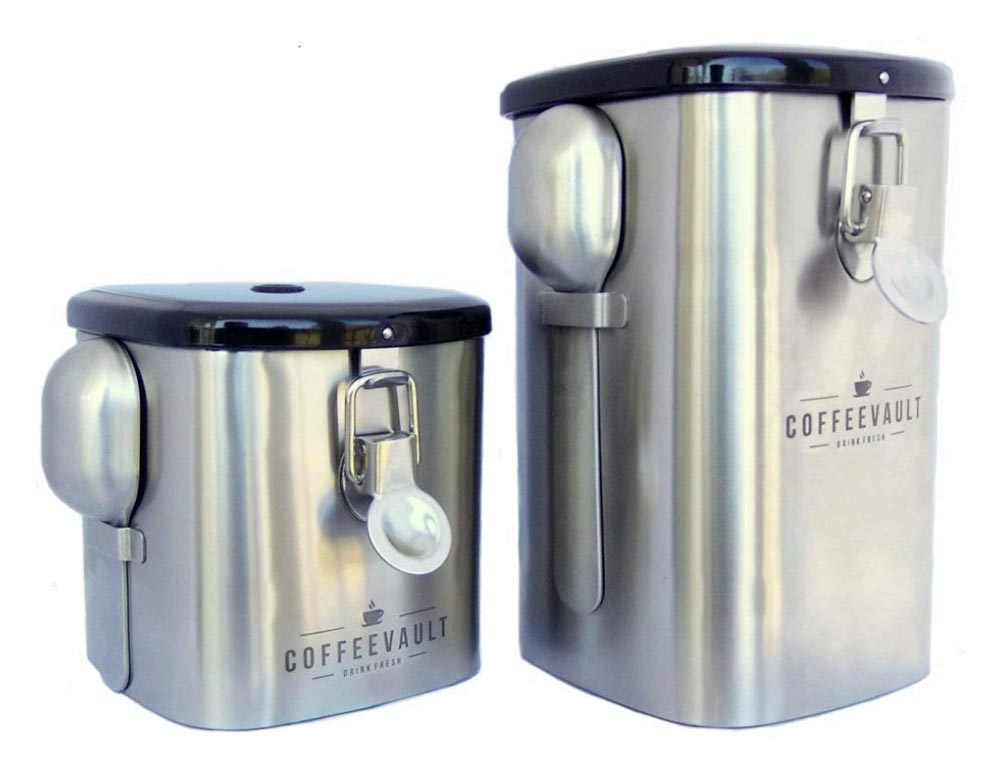 NEWS – Coffee is expensive, so you want to make sure you get the most of the beans you buy.  There's a lot of information about how you should store coffee until you brew it – keep it in the freezer, keep it in jars of various kinds, seal it in plastic bags, etc, etc.  The Coffee Vault folks offer a storage solution that is designed to protect coffee from flavor loss until you're ready to use it.
There are two containers in this kit.  The bigger container can store 16 ounces of beans.  When you grind some of the coffee, store the grounds in the smaller container until you need it.  Each metal canister has a custom-sized scoop that stores right on the side of the canister.  The canisters are square, so they'll fit together to save space on your counters.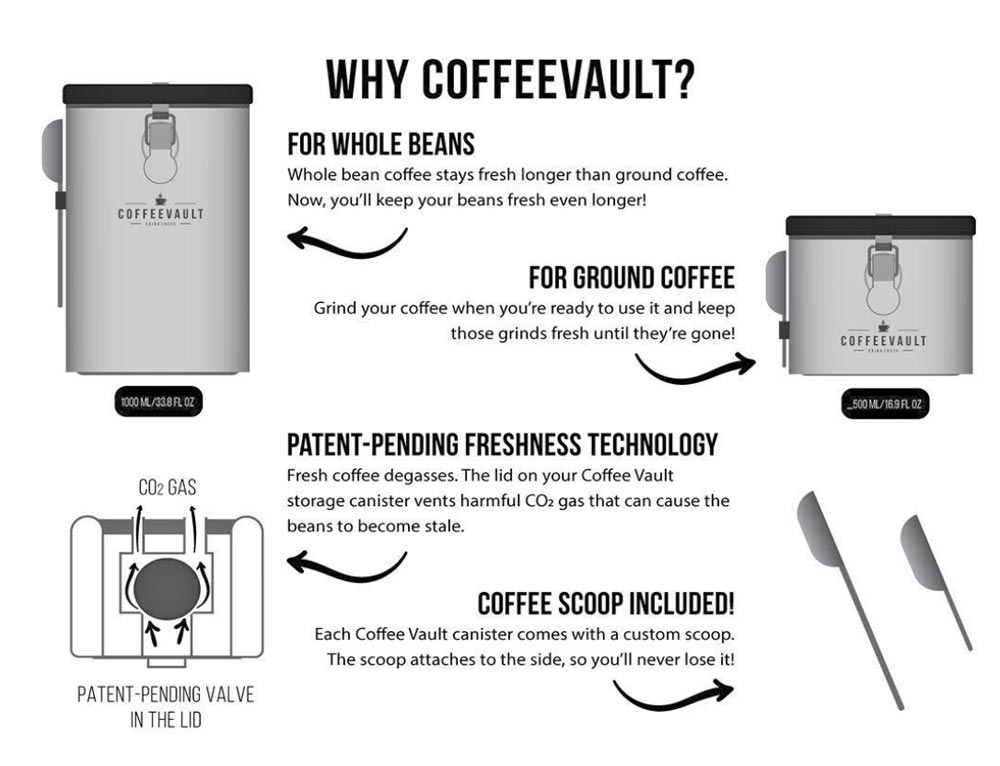 Once coffee is roasted to release those flavorful sugars and essential oils in the beans, the environment starts robbing coffee of its flavor.  There are four factors that are the enemies of roasted coffee.
Light – Glass jars let light in, harming the flavor of your beans.
Air

– Bags or non-airtight canisters let in flavor-diminishing air.

Moisture

– Outside air lets moisture build up, weakening the flavor.

CO2

– Fresh beans release CO2, which must be vented.
Coffee Vault canisters block out light, air, and moisture.  Plus, the lids have patent-pending vents to release the carbon dioxide.  
The Coffee Vault Compact Coffee Canister Set is available at Amazon for $23.77.  Visit the Coffee Vault website and you can get a 60%-off coupon to use to purchase the canister set from Amazon.