We use affiliate links. If you buy something through the links on this page, we may earn a commission at no cost to you. Learn more.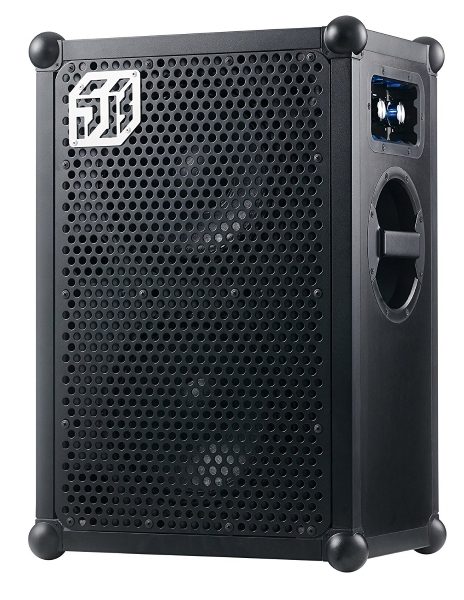 NEWS – As an audiophile, one of my greatest pleasures is to sit in front of my stereo system with a glass of "something' and to be completely immersed into whatever contemporary jazz I choose to listen to. However, in my busy world, moments like that take planning and most recently have become much less frequent. However, my desire for music and love of music remain with me irrespective of my location, and as I look for alternatives I am finding out that a decent sounding Bluetooth speaker can at the least help to soothe my craving. One of the problems I have with many portable Bluetooth speakers is their inability to overcome environment noise when being utilized outdoors in a less than quiet environment.
Enter the SOUNDBOKS 2! This portable Bluetooth speaker is being marketed as the loudest portable, battery-powered Bluetooth speaker. It also has built-in auxiliary connectivity and a 40-hour military grade battery. It measures 26" x 17" x 13" and weighs 33lbs, which is somewhat heavy for a portable Bluetooth speaker but understandable for what it is offering. The shockproof casing is made from Baltic Birch plywood.
If you would like to purchase the SOUNDBOKS 2 portable Bluetooth speaker, you can pick one up on Amazon for $899.00.