We use affiliate links. If you buy something through the links on this page, we may earn a commission at no cost to you. Learn more.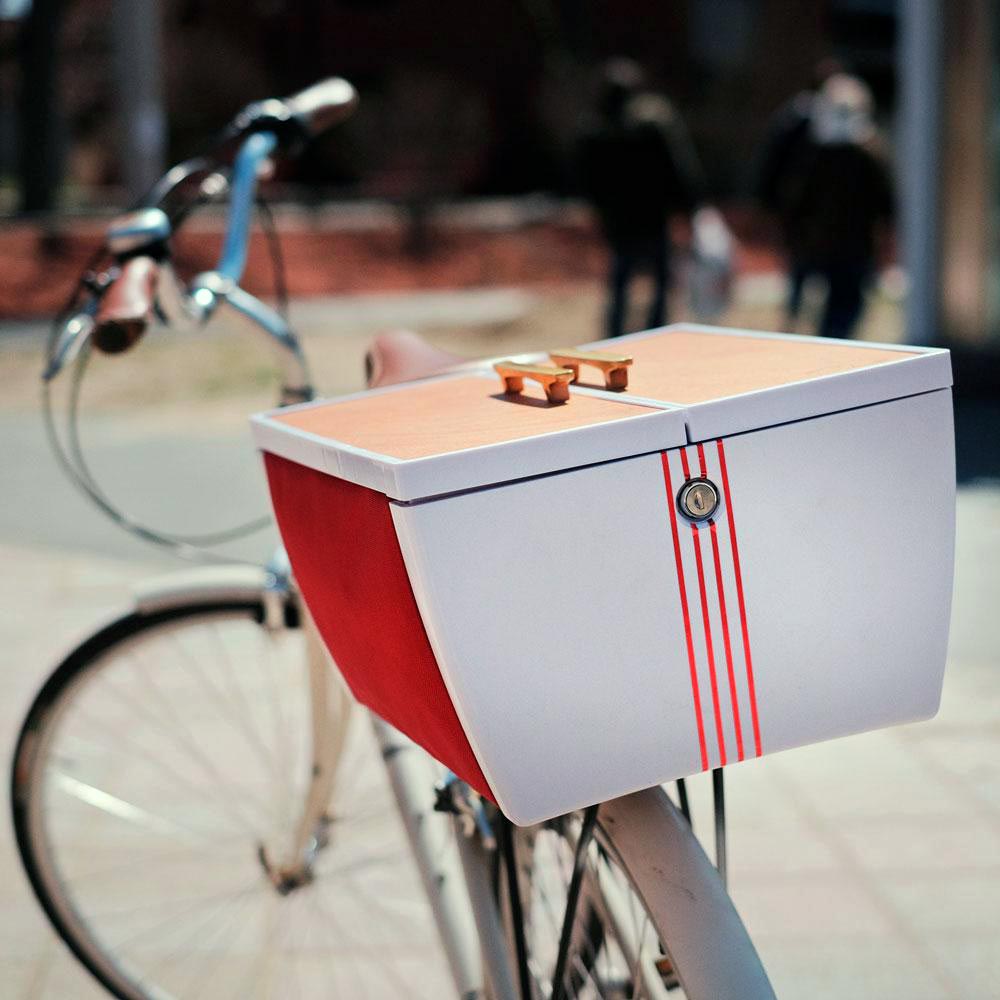 NEWS – What do you do with your bike helmet when you get to your destination?  If you don't have some sort of storage container on your bike, you have to carry it with you.  Add the Buca Boot to your bike, and you'll have storage for books, bags, helmets – whatever you might need to carry for your day.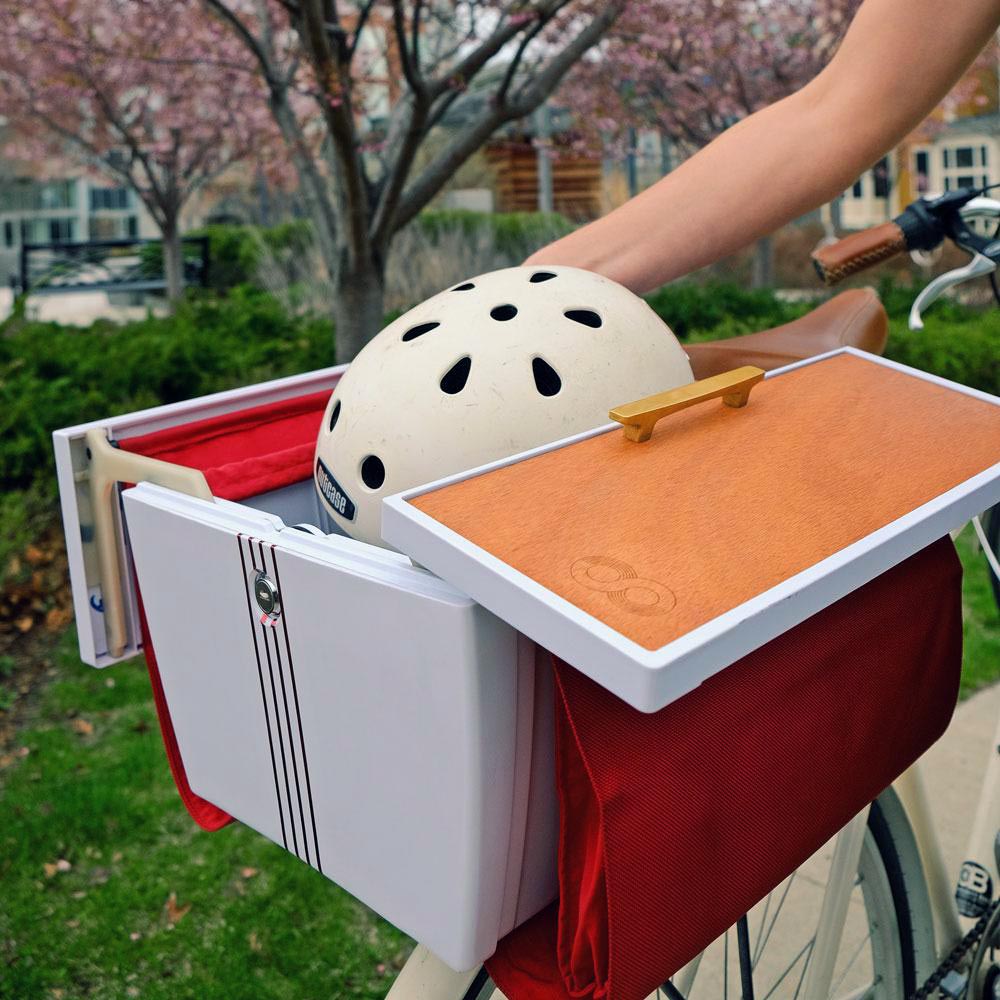 The Buca Boot is a hardshell box 8″ x 15.75″ x 12.5″.  It screws on to the back of your bike; the screws can't be accessed unless the box is open, which makes it theft-resistant.  The top is made of marine-grade wood; the handles are brass-plated zinc.  Two rip-stop nylon pannier bags are attached to the sides.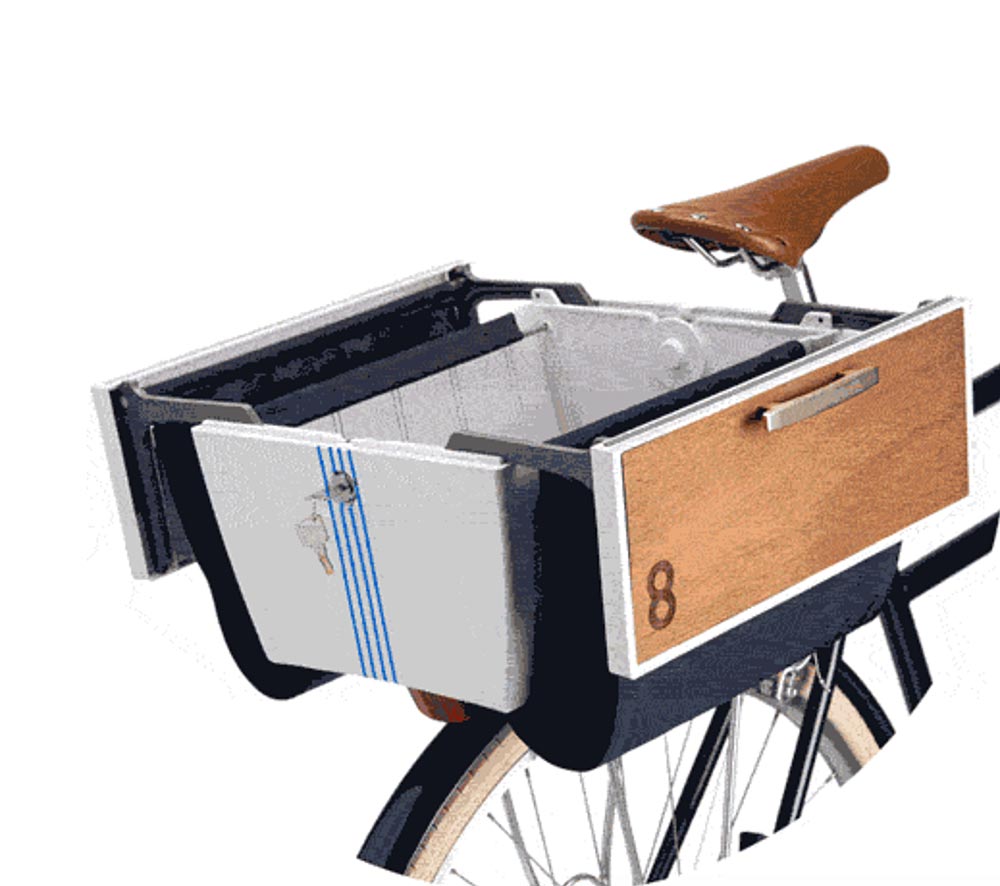 Open the top, and the two bags open up for extra storage.  The pannier bags plus the Buca Boot itself can hold up to 30 pounds in the open storage, so you can bring home a couple of bags of groceries with no problems.  When the lid is closed and locked, you can safely store your tool kit or small important stuff inside the hardshell box.  The gasketed lid keeps your stuff dry, so you won't need to worry about a little rain.
The Buca Boot is available in white with tomato red, blue, or steel colored accents and pannier bags.  The cost is $225.00 at Bike Pretty.