We use affiliate links. If you buy something through the links on this page, we may earn a commission at no cost to you. Learn more.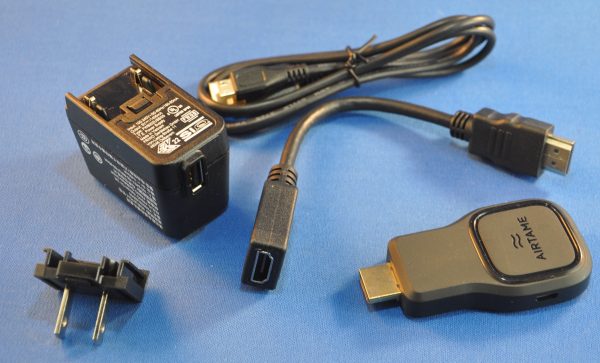 Given that we're all probably carrying around more video and photo data than graced the entire planet 20 years ago, I'm sure we've all been somewhere and wanted to show a group of more than 2 people a great shot. Perhaps you've wanted to actually present to a group, and you only had a phone with a pdf and a TV, and no cable to connect them. The folks at AirTame have seen your plight and have concocted a solution, in the form of an HDMI dongle that needs no setup other than with your phone or another device. It fits in the space of your earbuds, but it has a lot more hidden superpowers than this….
Note: Photos may be tapped or clicked for a larger image.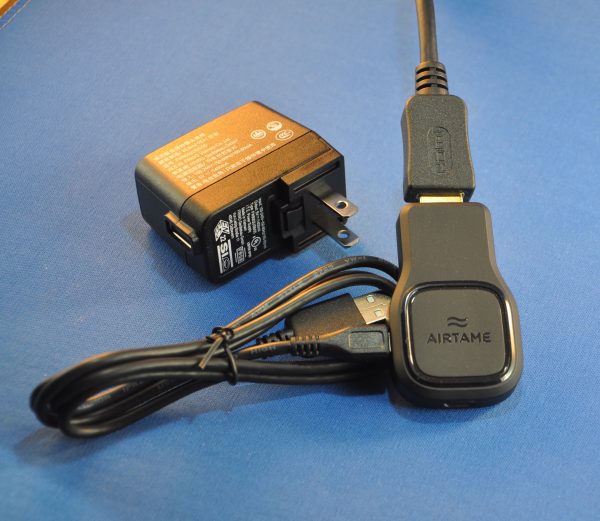 What is it?
The AirTame is a black dongle 3"x1.5"x.5" with an HDMI plug on one end. It looks like an HDMI thumb drive. On one of the sides, there is a microUSB port for power, and opposite the plug, there is a small button to power it on. When it's connected and powered on, your device's images show up on your HDMI display. Once it's on your wireless or Ethernet network, however, it is also available to be seen by full computers (Mac, Windows, Linux) or ChromeOS. These devices can share full screen live screens.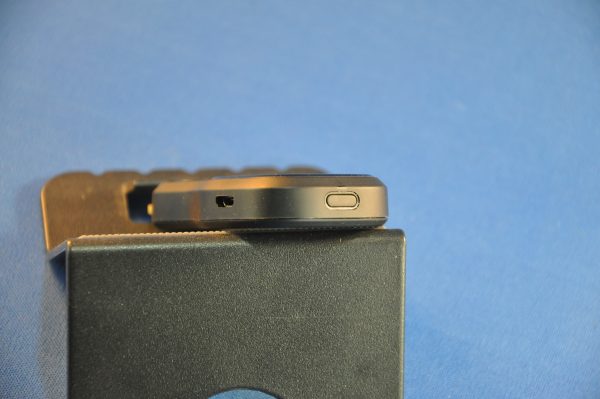 What's in the box?
AirTame device
USB-A< ->microUSB power cable (1m)
USB power brick with plugs for US, UK, and EU (US only is shown above.)
7.5" HDMI extension cable

Design and features
The AirTame is easy to set up, easy to carry along, and easy to use. I'll cover the setup below. Once it's set up, there's little to do. As long as you are connected to the same network, you can send PDF and JPG files to any HDMI source from your iOS or Android device, using their app. If the files are on your device, you give the AirTame app permission to read them, and you're off to the races. If you want to store them in a DropBox account, the design is there to allow you to access that account. (During testing, I ran into a snag with changes that are happening with the DropBox app, but I feel sure this will be worked through in due course. The solution is to open the PDF in your device's PDF reader, and "Open In" AirTame. This will copy the document to the Files section of the AirTame app, where it can be accessed and displayed.)
For computers and ChromeBooks, the dongle is much more powerful. You can do full-screen sharing. You can use the app to find any AirTame on your network, and send your video to it. This is fantastic for tech support, training, or viewing remote computers (servers, network monitors, etc.).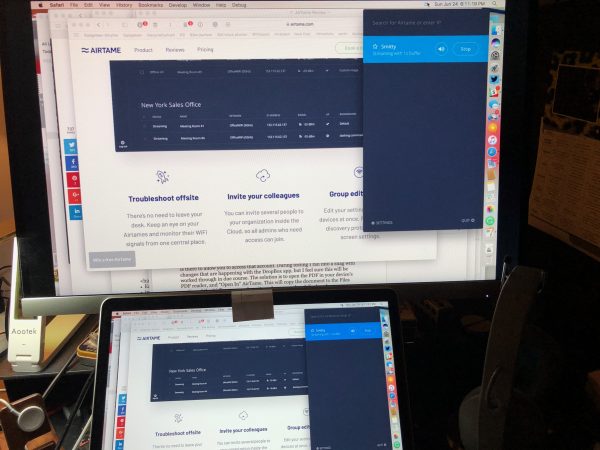 Never miss one of our posts again. Sent MON, WED, and FRI with the latest gadget reviews and news!
Setup
Setup is simple. Connect to an HDMI port on your display of choice and connect the AirTame to power using a microUSB cable. These things can be problematic, however, due to the placement of the display, or other cables that are already in place. There is an extension cord in case the HDMI of your display won't allow the wide and long AirTame to attach directly. In many conference rooms and boardrooms, you may need to invest in a gender changer, since the only option available may be an HDMI plug, rather than a port. Other than private displays, I can't remember the last time I had access to the port itself.
AirTame's idea, however, is to have organizations put one of these devices on every HDMI screen in an organization. The pricing model changes rapidly from 1-3 to 4-9 and more than 10. Being able to remotely log in to any display in your company or campus and show your screen can make for quick resolution of issues where groups need to be shown something. (Audio can be turned on or off.)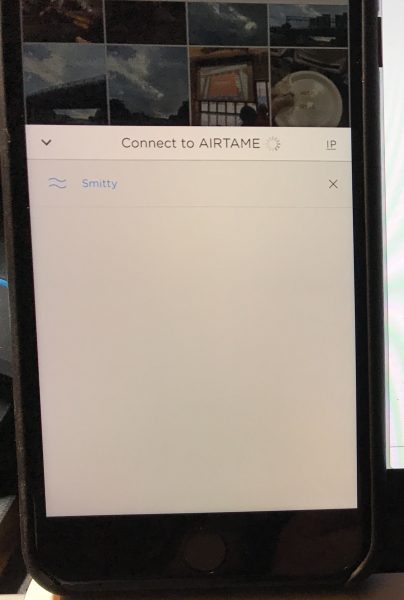 Performance
I found the performance to be acceptable. Since video files are not supported with iOS/Android devices, the display rate isn't going to be a problem. Bringing up a multi-page PDF document allows a PowerPoint / Keynote-like screen on your device where you see the current and next thumbnails, rather than the full screen being the current image. If you export your slide deck to PDF, you'll only lose the animations and sound/video links, but those have lost favor of late. (Clicking the green button in the multi-page PDF document below leads to a screen-by-screen slide deck presentation.)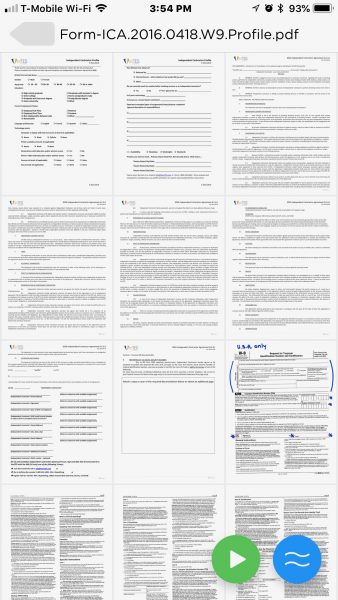 For computers, there is a bit of a lag over Wifi. (The company offers ethernet adapters that will allow direct connection to a router, which will speed up screen motion and video display. I was not sent this to test.) It's not really that bad unless you're trying to show video or any other high-frame-rate media.
What I Like
Very easy setup and installation
Fast, clear display
Supports virtually all platforms
What needs to be improved
Device gets hot after 30 minutes or so
Limited file formats supported on iOS/Android
Would benefit from a battery that lasted 15-20 minutes for traveling users
Final thoughts
Presenting to a large screen seems to be the modern curse, and I see no end to it in our current businesses. Presenting from something other than a full computer, however, is quite nice, and this device covers the basics of getting an image before a group with little to no roadblocks. If you need sound, animations, active video display (for training or visualization of content), this device paired with any modern computer will most likely fill the bill. If you can be happy with images and PDFs from your handheld, this is a worthy consideration.
Price: $299.00 (quantity discounts available)
Where to buy: Manufacturer website and Amazon
Source: The sample of this product was provided by AirTame.