We use affiliate links. If you buy something through the links on this page, we may earn a commission at no cost to you. Learn more.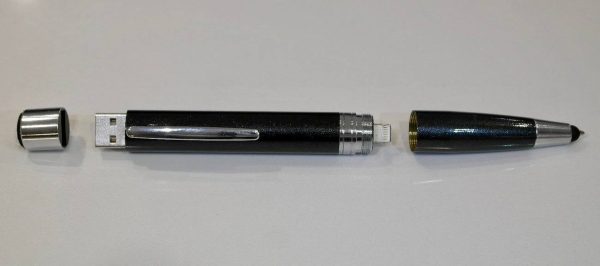 As a self-confessed gadget geek, I am always looking for the next gadget that provides convenience with some cool technology built in. I am also attracted to functional gadgets that combine things for everyday use in a practical form.
Today I was browsing the internet and came across a pen called the Chargewrite. In my opinion, this pen is really cool. It combines the functionality of an everyday need for the purposes of charging, data storage, and writing. It includes a built-in battery and a universal Smartphone tip that accommodates either a lightning port or a Micro USB port so that you have one charging tip for all of your devices and without the need for an adapter. It is also a ballpoint pen, a screen cleaner, and a stylus. In addition, there is an option for an included 16GB flash drive.
If you would like to purchase this cool Chargewrite pen, you can pick one up on the Shopbkey website for $29 for the version that has a 1000Mah battery but no built-in flash drive, or $39 for the model with a 650Mah battery and a 16GB flash drive.