We use affiliate links. If you buy something through the links on this page, we may earn a commission at no cost to you. Learn more.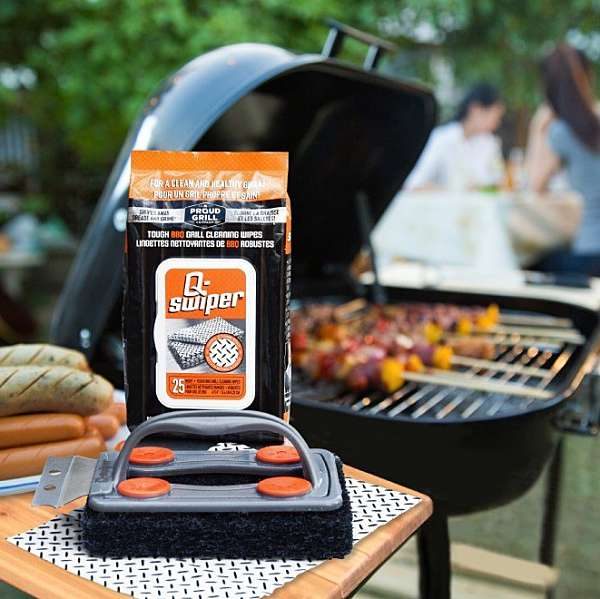 I love grilling, what I don't like, cleaning the grill. The Q-Swiper is an easy to use tool that not only promises to make cleaning your grill easier but safer.
No more wire bristles
The bristle-less cleaning system cleans your grill using a stainless steel scraper to remove burnt on food, a flexible scrubbing pad, and tough, grease-absorbing wipes.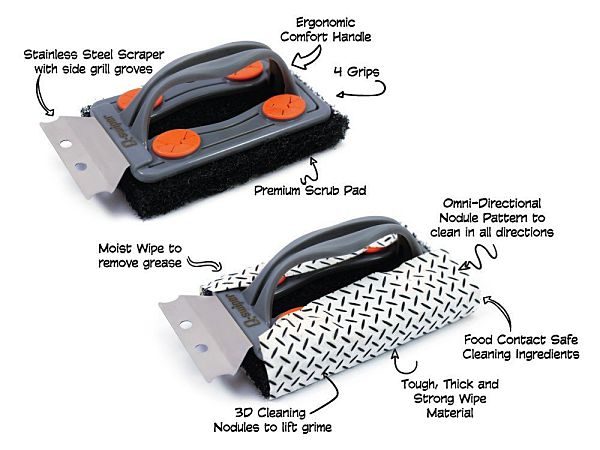 Q-Swiper's bristle-less design makes it safer to use, no more worrying about loose wire bristles accidentally ending up in your food. It also means less wear & tear on the grill grate.
The pads design makes it easy to use its sides to clean between grill bars.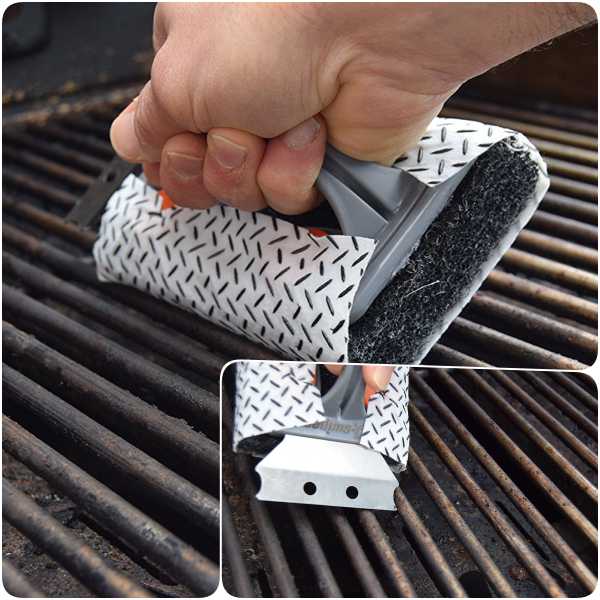 The strong disposable wipes have small 3D nodules that lift grime while grease is absorbed by the moist wipe.
The wipes also use food-contact safe cleaning agents. So you don't have to worry about food contamination.
Q-Swiper wipes are safe to clean all grill surfaces including Stainless Steel and Porcelain Coated Grills.
The Q-Swiper starter kit contains one grill pad with stainless steel scraper and 25 grill cleaning wipes and costs $14.99. You can purchase additional wipes in packs of 40 for $11.99.  Both are available to purchase on Amazon.