We use affiliate links. If you buy something through the links on this page, we may earn a commission at no cost to you. Learn more.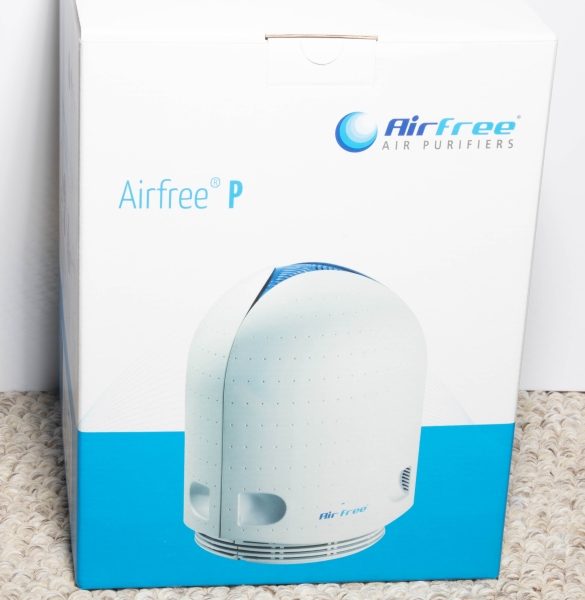 As I continue to look at as many as possible air purifiers to combat the allergies that my kids and I battle against every season, I "jumped" at the opportunity to test and review another one. Let's see how it stands up to the test.
What is it?
The AIRFREE P2000 is an air purifier that as per the manufacturer "destroys mold, dust mites, bacteria, viruses, pollens, pet dander, tobacco and other organic allergens".
What's in the box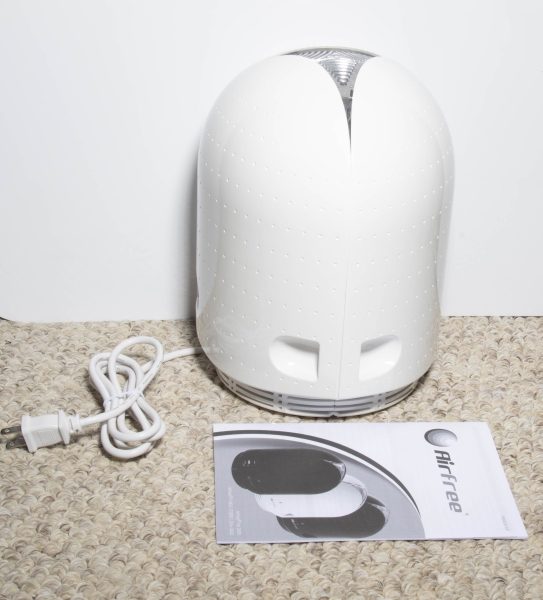 In the box, you will find the AIRFREE P2000 Air purifier and the instruction booklet.
Design and features
The AIRFREE P2000 is a small compact air purifier that is made of sturdy plastic with a built-in power cord. It is approximately 10 inches high and 8 inches in diameter and weighs only 3 1/2 pounds. The manufacturer's specs state that it is effective in any room up to 550 square feet, and it has a small enough footprint that I think would allow it to blend in well with almost any decor. It is filterless and completely silent and requires no maintenance.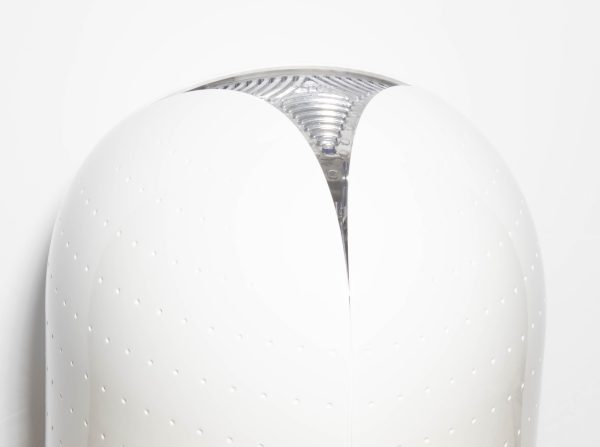 At the back of the P2000, there is the brand name, a few air vents, a touch sensor above the brand name that controls the adjustability of the night light, and the power cord.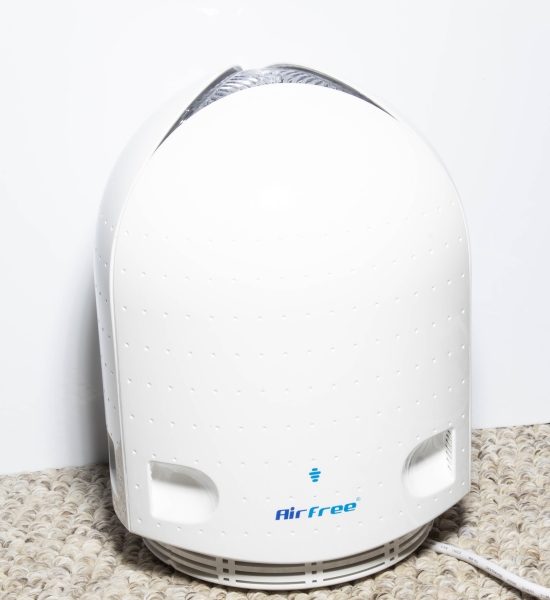 On the top of the P2000, there is an adjustable night light that as you increase the intensity via the touch sensor, goes from white light to an intense blue light.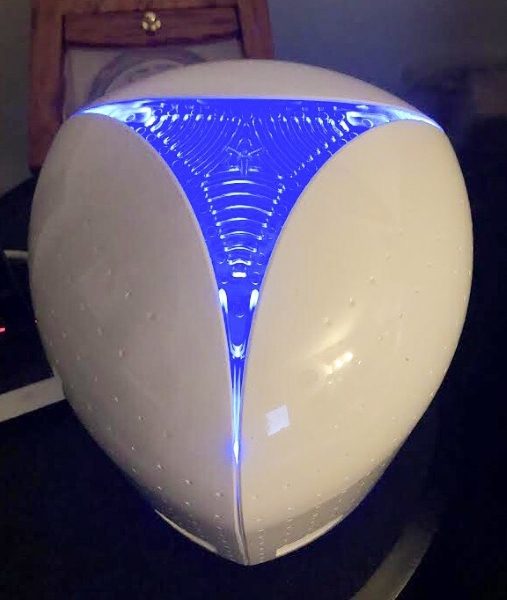 Performance
After plugging in the AIRFREE P2000, I began to feel the difference after about 2 days. I normally suffer from allergies that include symptoms like watery and itching eyes, sneezing, and the occasional rash and runny nose. This air purifier seems to do a pretty good job and at remarkably reducing those symptoms. It is completely quiet, and the built-in night light is a plus. It is filterless, so there is no maintenance, but I do wonder how I would know if the filtering process ever failed, other than the possible clue if my symptoms return. Otherwise, the performance so far has been good, and I will keep paying attention to see how long it remains noticeably effective.
What I like
I like the compact size of the P2000, and the fact that it is filterless thus cost-effective, and completely silent.
What can be improved
In my opinion, the P2000 seemed to take almost 2 days before I began to feel its effectiveness, albeit that after that it did work quite well. Also, if it ever stopped working properly due to some unknown factor, there should be a display that could relay the status. Otherwise, as a filterless system with nothing to check, it would just be plugged in continuously as if working and regardless of its status.
Final thoughts
This is the second Air Purifier that I have tested since ditching my conventional HEPA air purifiers, and I must say that I am pleased with both devices. While the first one is simply amazing, more effective and more capable than the AIRFREE P2000, it also costs $800. For a room that is 200 to 300 square feet, this Air Purifier works quite well, and will now serve as the allergy deterrent in my living room.
Price: $269
Where to buy: The Air Purifier Store website and Amazon.
Source: The sample for this review was provided by The Air Purifier Store.