We use affiliate links. If you buy something through the links on this page, we may earn a commission at no cost to you. Learn more.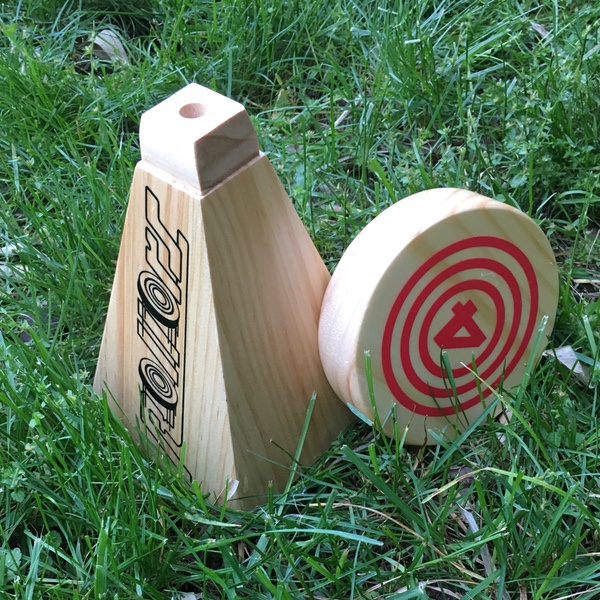 Looking for a new game to spice up your outdoor parties? Rollors provides a new take on some classic lawn games, using wooden disks that you roll across the yard. It's simple & friendly for all ages, and adds an element of chance that evens out the playing field. Let's play! 
What is it?
It's an outdoor yard game with wood pieces that combines elements of bocce, horseshoes and lawn bowling.
Hardware specs
ASTM toy safety tested and approved
Product Weight: 5 pounds
Product Dimensions(in inches)15.0 x 8.0 x 5.5
What's in the box?
The Rollors game comes with 2 goals, 3 red rolling disks, 3 blue rolling disks, measuring chords and instructions. It's all packed in a convenient travel bag.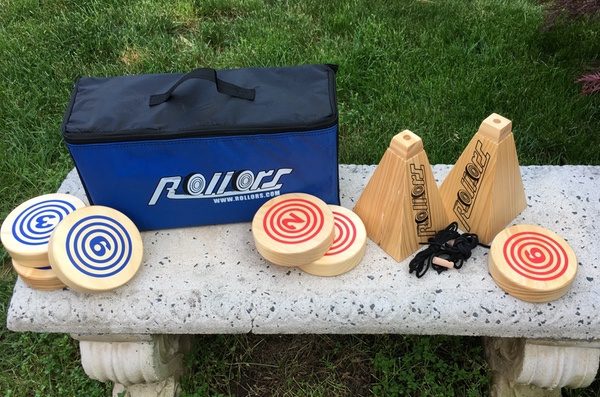 Design and features
The Rollors game kit is pretty sweet. All the the pieces are made from lightweight wood that can be managed with big and small hands. Friendly graphics are printed on all the pieces. Here's a close up of some parts. Don't they look fun?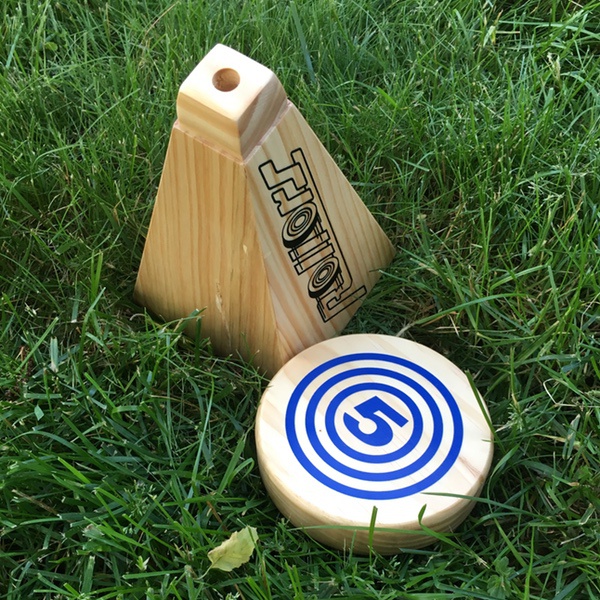 Gameplay is very similar to lawn bowling or horseshoes. You'll set up the pylon-shaped goals about 25 feet apart. Each player gets three disks, which they take turns rolling at the goal on the opposite end of the playing field.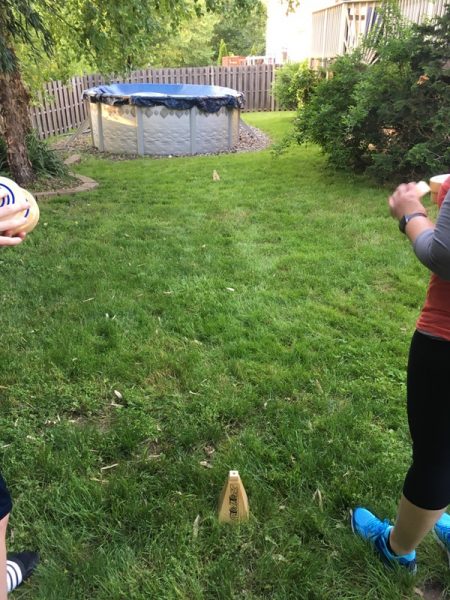 The objective is to roll your disks to a stop closest to the goal. After each player has rolled all three disks, the closest disk to the goal within a 5 foot radius scores points equal to the number face up on the disk. The fist player to 21 points wins the game.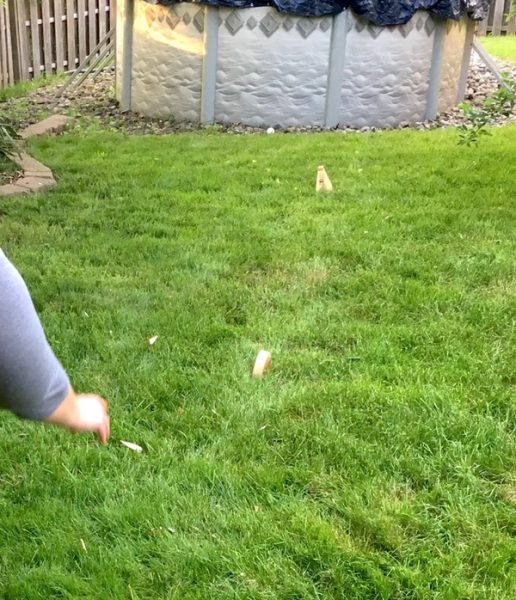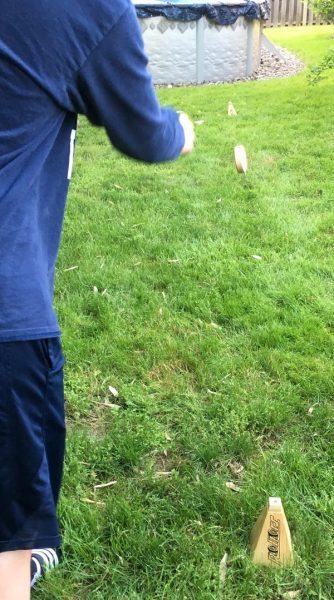 Here's where the element of chance comes into play: each disk is printed with a different number on each side ( 1-6, 2-5, and 3-4 respectively). That means that you could score the closest shot, but points will vary based on which side faces up.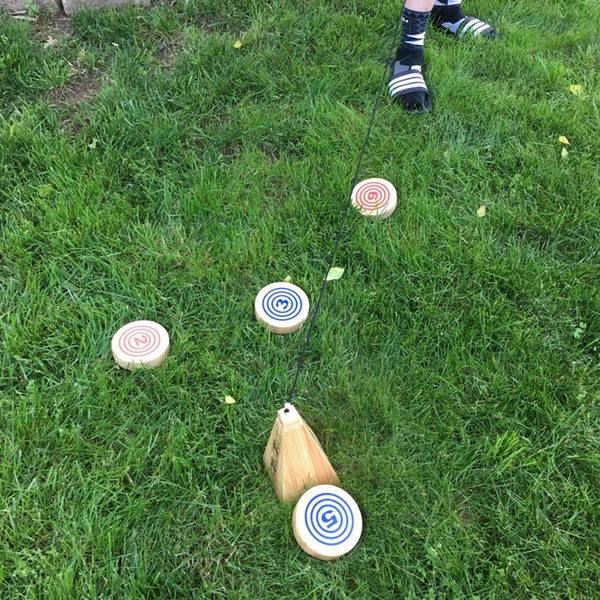 Much like horseshoes, the rules also allow score multipliers. A "leaner" is worth double points, and a disk that scores and remains standing on its edge is worth the total points on both sides of the disk. If you have more than one disk that lands closest to the goal, you'll get points for each. This means that scoring can add up pretty quickly if you have a good round.
The game also comes with a measuring string. Stick the post in the goal, and pull the measuring string tight. That's your scoring radius. You can also pinch the line to measure rolls that are comparatively close. It's a clever addition that will keep things honest if there's some heavy competition happening.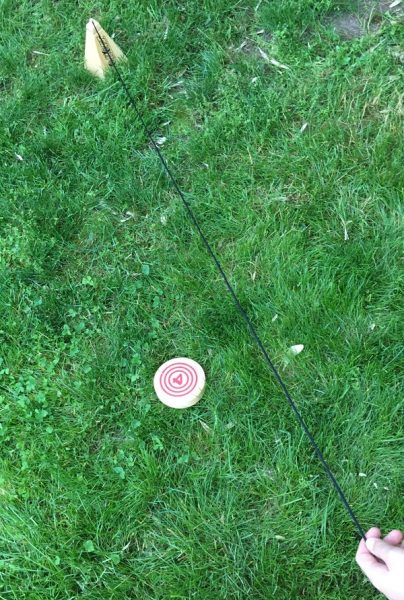 We pulled out Rollers over the Memorial Day weekend, and it passed the Family Fun Test. Everyone enjoyed the simplicity of the game, which doesn't require special skill to participate. It's also quite a bit safer for younger players since the pieces are light and staying on the ground. The disks will also work on sand, dirt or similar rough surfaces without any extra setup, so you can pretty much take it anywhere. It's a lot of fun.
The only negative that I noticed about the game is that the finishing on the pieces can pick up some nicks and scratches. We hit a rock in the lawn that left a mark on one of the disks. Not a big deal, but a stronger finish on the wood might reduce this issue.
What I like
Easy to learn for new players
Family friendly for kids and adults
Lightweight and portable
Certified fun by Bob's Backyard Play Testers
What needs to be improved
The softer finishing on the pieces picks up nicks and scratches
Final thoughts
Rollers is a clever yard game that will satisfy both skilled and novice players. I really like the portability and ease of setup; you can take it just about anywhere. If you're looking for an alternative to some of the current backyard games, you'll be sure to keep the crowd entertained with this one.
Price: $49.95
Where to buy: But direct from Rollors or on Amazon.
Source: The sample of this product was provided by Rollors.