We use affiliate links. If you buy something through the links on this page, we may earn a commission at no cost to you. Learn more.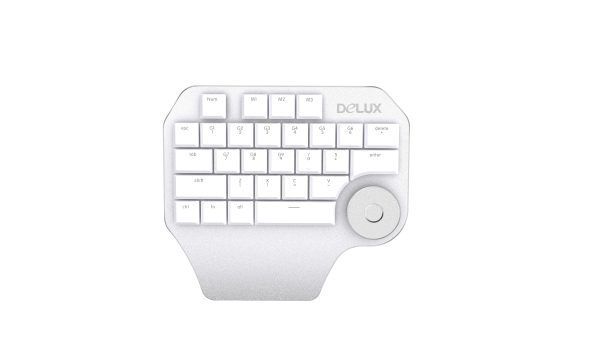 As long as I have been working as a photographer and filmmaker, I have continuously kept an "eye out" for innovative devices that add function and ease to my workflow, and especially to my editing workflow. Over the years, I have tried many devices all with their own positive and negatives, including some that integrated easily, and some that introduced caveats that were not worth the trouble.
Recently, I have been intrigued by a product that is on Kickstarter, that should be done with funding very soon and ready for production.
The Delux Designer is a one-handed keyboard that is being touted by the creators as the Ultimate Tool for Designers to boost work efficiency. It is compatible with 9 major software applications including Adobe Premiere, Photoshop, After Effects, Illustrator, CAD, 3D, Autodesk Maya, etc. It is also compatible with Wacom.
If you are as interested in the Delux Designer as I am, head over to the Delux website to remain updated on this product which has been selling (pre-order) on Kickstarter for $59. Shipping is scheduled to begin in July 2018.