We use affiliate links. If you buy something through the links on this page, we may earn a commission at no cost to you. Learn more.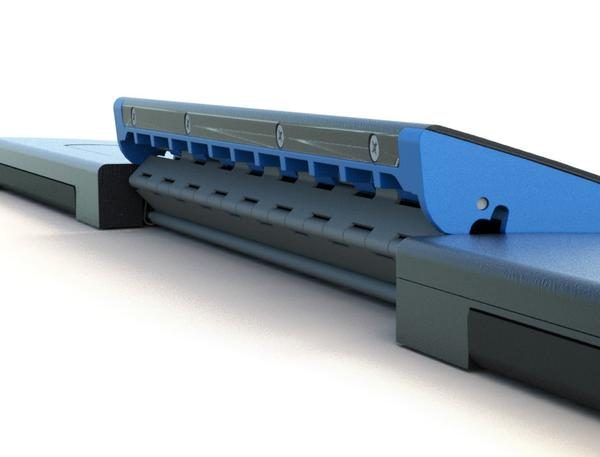 Over the past few months, I have written a few news stories about Bluetooth controlled door locks. Those locks either replace a part of an existing lock or install over an existing lock. In some cases, the installation can be a bit tricky and may require someone with a bit of experience to ensure that it is installed correctly. Since we live in a world where security should always be one of the priorities on our minds, I am always on the lookout for new and innovative security products.
The Haven Lock Connect is exactly such a device. It is installed on the floor at the base of your door, and according to the manufacturer, it is made of steel, nylon, and industrial strength polycarbonates, and is 10 times stronger than a deadbolt. It can be powered by either the included wall adapter or by batteries, and it can be controlled by the included key fob or a Smartphone app. Both the key fob and the app use Bluetooth to connect to the lock. Its features are similar to other Bluetooth locks, and it allows you to create temporary digital keys for visitors.
If you would like more information on the Haven Connect Lock, you can check it out on the Haven Lock website. You can also purchase one via their website for $349.