We use affiliate links. If you buy something through the links on this page, we may earn a commission at no cost to you. Learn more.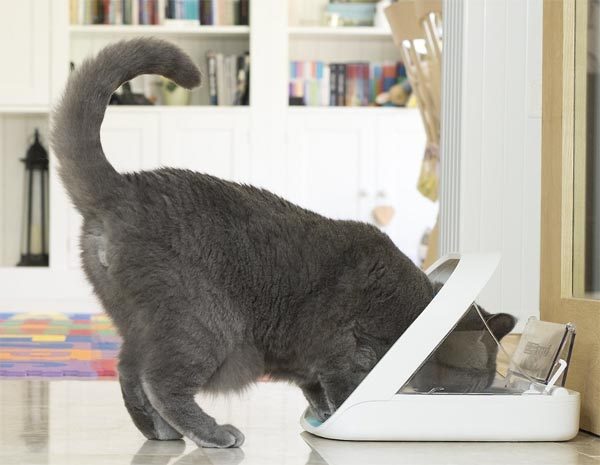 My friend has three cats, and they exhibit the alpha/beta/omega pack rankings.  The omega cat often loses her meal to the other cats, who gobble their food and then take hers.  If Leah had the SureFeed Microchip feeder for cats and small dogs, she could make sure that Pixel got to eat her own food.
You program the SureFeed feeder to open only for your pet's unique microchip.  If your pet doesn't have a chip, you can use an RFID collar tag (which the cat must then always wear) to program the feeder.  When the cat with the correct chip approaches, the feeder opens.  If that cat gets pushed away, the bowl closes and the greedy cat can't steal the food.  This system is also ideal for animals eating a prescription diet.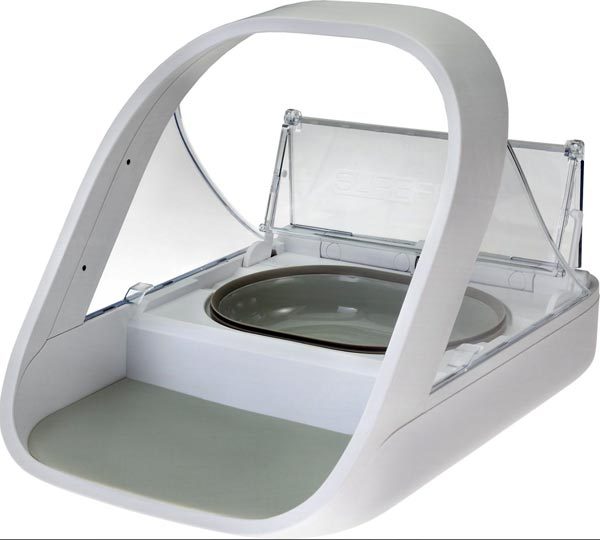 Because the feeder is sealed, the food will stay fresher longer, and it can be used for wet or dry food.  The SureFeed feeder is made of plastic, holds 13.5 ounces, and is battery powered.  Batteries aren't included, but each feeder comes with one RFID collar tag.
The SureFeed Feeder is $139.99 (list price is $149.99).  Order today at the Chewy website.