We use affiliate links. If you buy something through the links on this page, we may earn a commission at no cost to you. Learn more.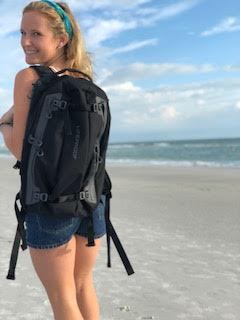 What is it?
You know the company, LifeProof, who created those insanely durable smartphone cases back in 2013? Well, it turns out there's a demand for many of the products in our lives to be "life proof" or, protected from water, snow, dirt, and drop damage, including our backpacks! LifeProof has created such a backpack with the Goa 22L Backpack and it is pretty awesome.
What's in the box?
In the box came the beautiful, black and green LifeProof backpack, alone. I fell in love at first sight.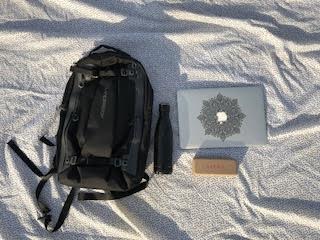 Design and features
This heavy-duty pack has a multitude of features that set it aside its competition. It's made from a water-repellent fabric, and even has a sealed, fleeced lined weather-resistant tech pocket that holds up to an iPhone 8 Plus. The tech pocket has a pass-through for cords like headphones and charging cables. If that pocket wasn't cool enough, there's also a hydration reservoir pocket that holds up to 3 liters, so you'll always be hydrated on your adventures. There's a detachable chest strap for extra comfort, and plenty of convenient smaller pockets on the inside to keep your gear organized. The exterior has 4 side stash pockets for smaller items like passports, wallets, etc. Also found on the outside is a separate reinforced laptop and/or tablet side pocket with padding to keep your electronics safe.
What I like
What I like the most about this pack is the padded laptop pocket, because it's perfect for me as a traveling student journalist. I adore the ergonomic straps that make the pack completely comfortable, no matter how heavy I make it. The lifeproof-ness is something I particularly favor, also!
What needs to be improved
There isn't much that I can see needs to be improved with this pack. It comes in 4 sizes, so it can appeal to almost anyone. Though I'm assuming it isn't 100% waterproof, (I'm not going to soak it in the ocean to find out…) it is water resistant, meaning I can wear it out in the rain, and I plan to! The only thing I can think of is adding the option for more colors or styles. But, this company is pretty on-the-ball, so I'm sure they've already considered that.
Final thoughts
This is a greatly anticipated, well designed, nearly flawless backpack and I plan to keep using it for a  long time, being as it will last me a very very very long time! Go LifeProof!
Price: $159.99
Where to buy: https://www.lifeproof.com/en-us/backpacks-coming-soon.html
Source: The sample for this review was provided by Lifeproof.