We use affiliate links. If you buy something through the links on this page, we may earn a commission at no cost to you. Learn more.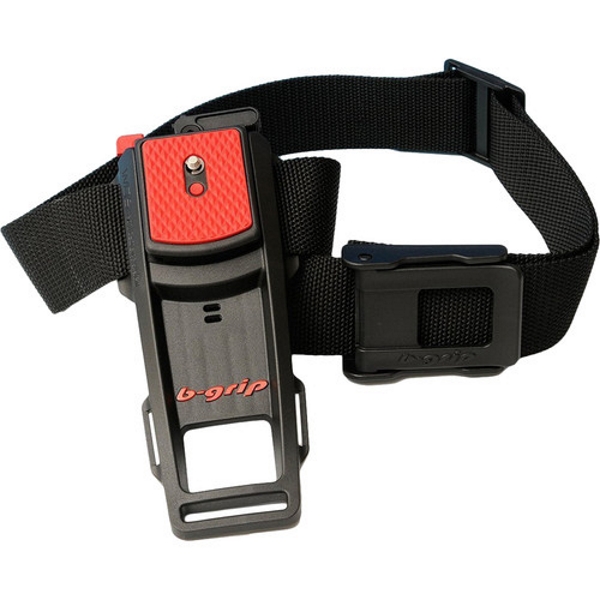 Within the photography industry, there are many companies that make similar products, making the choices that are right for you, very hard to make. Recently, I wrote a few news stories on photography gear belts, and I have continued to try out different makes and models for fit, finish, strength and efficiency.
The B-Grip EVO Camera Belt Grip is a very well made photography gear belt that includes a quick release system with a safety thumb lock, and an extension that is long enough and wide enough, to provide a stable support when you need to put the camera down, while it is still attached to the belt. The extension also has loop holes on the lower part so that it can be strapped around your leg creating even more stability. The quick release plate is stated to be strong enough to support your DSLR and even a small video camera, with a load capacity of a bit over 17lbs. This makes it very practical for most applications. One of the major differences with this belt is that the quick release plate and supporting structure are not made entirely of metal. B-Grip stands behind the product with a limited lifetime warranty.
If you would like to take a closer look at this belt you can do so at Amazon. It is available for purchase for $44.60.