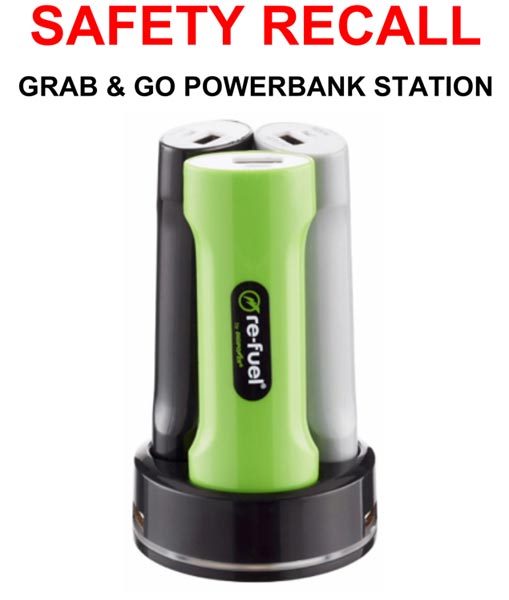 Last December, we told you about a 3-in-1 powerbank set at The Container Store.  I was in a store over the weekend, and I saw a sign saying that they were recalling the Grab & Go Powerbank Station.  The product has a possibility of the batteries overheating during charging, making it a burn and fire hazard.
If you bought one of these powerbanks, The Container Store says you should stop using them immediately and return them for a full refund.  Go to The Container Store website for information about how you can return the product.
The Gadgeteer may receive a commission on purchases made from affiliate links on our posts.