We use affiliate links. If you buy something through the links on this page, we may earn a commission at no cost to you. Learn more.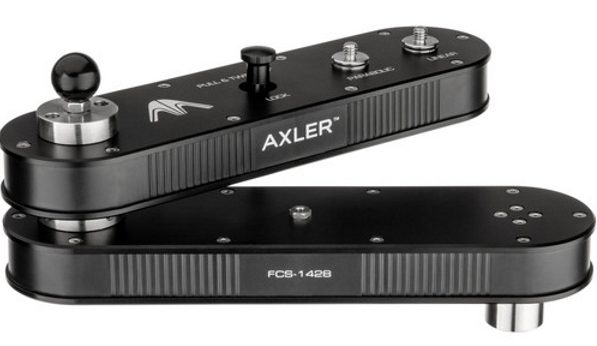 As I continue on my quest to find the most efficient and most portable slider that is also a great "bang for the buck", I have been looking at the foldable Crane Slider from Axler.
The first feature that catches my attention is its small size and therefore portability. The next feature that is attractive is how it moves and maintains the subject in the frame, while managing steady and smooth straight slides and parabolic slides. All of the movement is performed by simply moving the rounded knob handle left or right.
The Crane Slider is designed for medium sized DSLR cameras, and mirrorless cameras, with the ability to support almost 5lbs. Once the slider is mounted to a tripod, it has a range of movement of 14 inches on each side for a total of 28 inches of movement. 1/4"-20 mounting screws are available for positioning the included aluminum ball head for both parabolic and linear movements. The bottom of the slider has a 3/8"-16 tripod mount threaded screw hole, so that it can be mounted directly to a tripod.
If you would like to learn more about this slider, you can head over to B&H Photo Video and check it out. It is available for purchase for $299.