We use affiliate links. If you buy something through the links on this page, we may earn a commission at no cost to you. Learn more.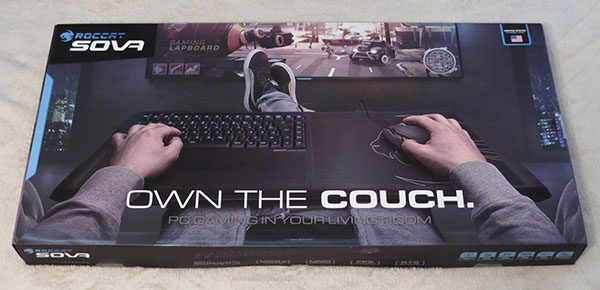 One difficult thing about gaming is that it nearly always requires a dedicated desk with a monitor, keyboard, and mouse. It's quite difficult to sit on a couch and play without moving your entire system and taking over the coffee table, which is annoying and time consuming. ROCCAT has been my go-to keyboard for a while now, and with their new Sova gaming lapboard, I was excited to try out playing games lazily from my bed.
What is it?
The ROCCAT Sova is a lap keyboard (lapboard) with a mouse pad built in. It has two USB ports to allow you to plug in your headset and mouse as well, with an extra long USB cord to plug it in to your computer.
Hardware specs
275mm × 240mm replaceable mouse pad
Replaceable wrist rest and lap cushions
Easy-Shift[+]™ with 28-key EasyZone
2 × USB 2.0 ports
ROCCAT® Talk™
Multimedia functions
4m break-away cable
512kB memory + 32-bit Arm IC
1000Hz polling rate
Advanced anti-ghosting with N-key rollover
Membrane keys

What's in the box?
In the box, you'll find the Sova lapboard, mouse bungee clip, and instruction manual.
Design and features
So, I glanced through the instruction manual, ordered a longer HDMI cable, and plugged the Sova into the computer and TV. It worked flawlessly. Next, I plugged a mouse into the Sova and once again, it worked flawlessly. The only thing that I had a problem testing was a headset since I do not own a USB headset. The sound went to the TV just fine without me having to change any settings on the computer. I tried to get their Swarm app up and going, but whether it was user error or a bug in the software, I could not get it going. Google is telling me it is a software issue, so I hope an update comes out soon to fix this.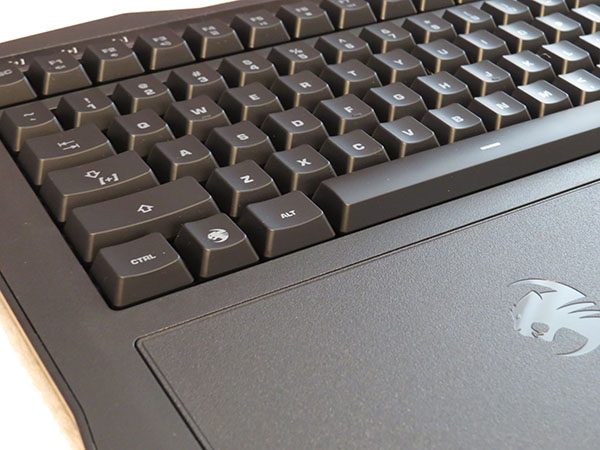 There are two versions of the ROCCAT Sova keyboard; membrane keys and mechanical keys. I was sent the membrane version, which is nice and quiet compared to my mechanical keyboard. The membrane keys were smooth, quiet, and I had no problem with pressing down multiple keys during my gaming. It felt like a mix between a regular keyboard and a laptop keyboard, so it took me a bit to get used to where the arrow keys were on the right side. It didn't bother me that much, however. The one thing that did was the lack of a number pad since I do use that for at least one game.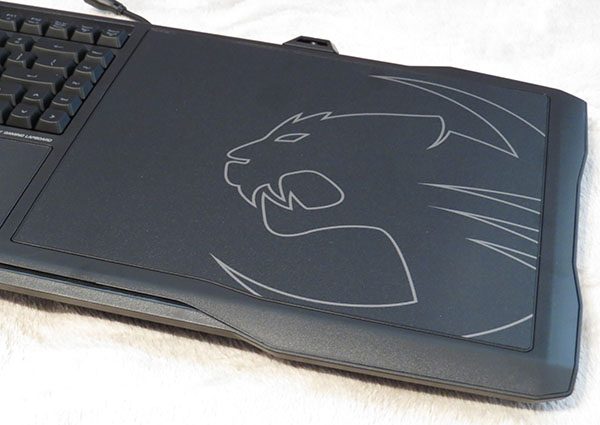 The mouse pad is a hard mat that worked well. I usually play with a cloth mat, but I did not notice much of a difference at all. The size was plenty big enough for my style of gameplay, and should be fine for most people.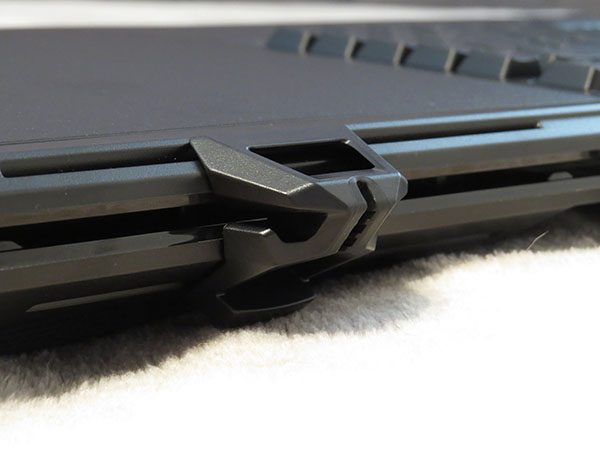 There is a mouse bungee clip for your mouse cable that can be attached to the Sova. It's necessary, since you do not need much cord. There is also a channel in the back to feed your cord into to try to hide it away. I didn't bother terribly much with the channel, but I definitely took advantage of the clip after the first time I tried it. It kept my mouse from sliding off, which it wanted to do if I let go of the mouse with the Sova on my lap.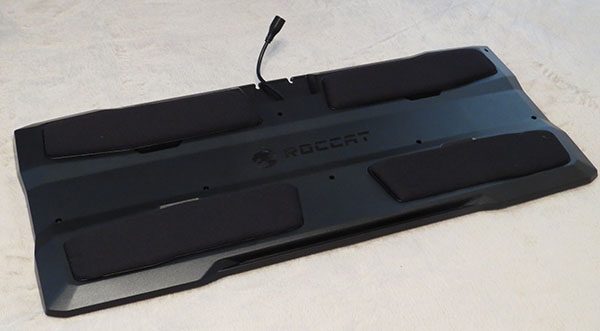 On the bottom of the lapboard, there is padding for comfort, which also hides the release for removing the mouse pad and palm rest. ROCCAT plans to have these be interchangeable in the future. This also allows for the pads on the bottom to be replaced if need be. The pads themselves made the lapboard rest comfortably on my lap, and it did well at staying in one place.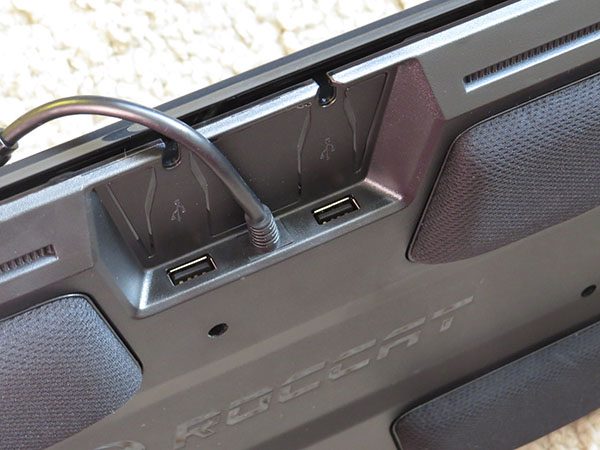 So how well did it work overall? I enjoyed sitting on my bed and relaxing while playing Overwatch on the TV. The overall size of the mouse pad was just right. I would not have wanted that to be any smaller. While the size of the lapboard in general is quite large, it was comfortable to use. The plug and play aspect was great. I just needed to plug in the USB to my computer and it was ready to go.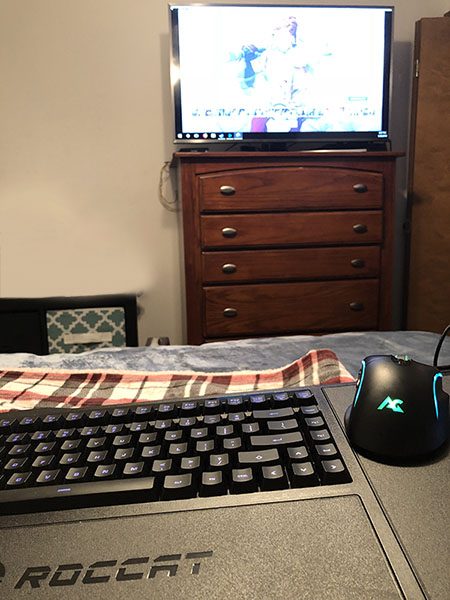 What I like
Very quiet keyboard
Comfortable to sit on my lap
Nice for lazy gaming
What I dislike/could be improved
No number pad
Needs a streaming box or TV in the room with the PC
Final thoughts
While I think the idea of a lapboard is great, my current setup makes it pretty difficult to really utilize it well. Without a streaming box, you have to make sure your PC is in the same room as the TV. What I will use it for, however, is not to play on my TV, but use my monitors when playing casual games from my bed, which is close to the PC. So while it won't get a lot of use, it will find its way out now and then when I am extra lazy. If you are looking at getting the ROCCAT Sova, check your home layout and figure out if it would work out. It would be a fun and nifty addition to your gaming if you have the setup for it.
Price: $149.99
Where to buy: You can purchase the ROCCAT Sova on ROCCAT's website.
Source: The sample of this product was provided ROCCAT.