We use affiliate links. If you buy something through the links on this page, we may earn a commission at no cost to you. Learn more.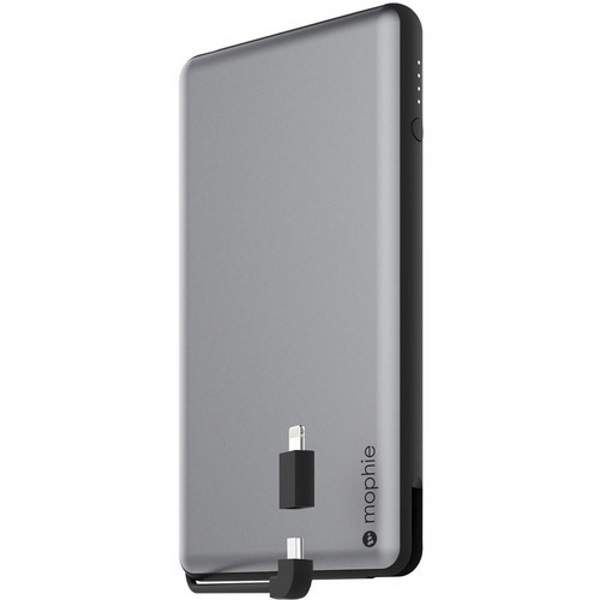 The Mophie USB-C Powerstation Plus XL is Mophie's most powerful USB-C power pack to date. It is a compact portable charger and power source that has a 12000mAH battery. It boasts the ability to provide up to 45 hours of power to your Smartphone or other devices. It also includes a 15W fast charging USB-A outlet that along with the built in Micro-USB/Lightning Cable allows you to charge 2 devices at the same time. It provides fast charging speeds of up to 18W USB-C PD (Power Delivery).
Another great feature of this Powerstation is that it can be connected to a wall outlet and still charge your Smartphone. The beauty of its design is that when it is connected to a wall outlet with a Smartphone in the chain, it will charge the Smartphone first and then charge itself. This priority mode ensures that your device will be quickly recharged, and is a great and convenient feature for when you are on the go.
If you would like to purchase this charger, you can go to Amazon and pick one up for $77.75