We use affiliate links. If you buy something through the links on this page, we may earn a commission at no cost to you. Learn more.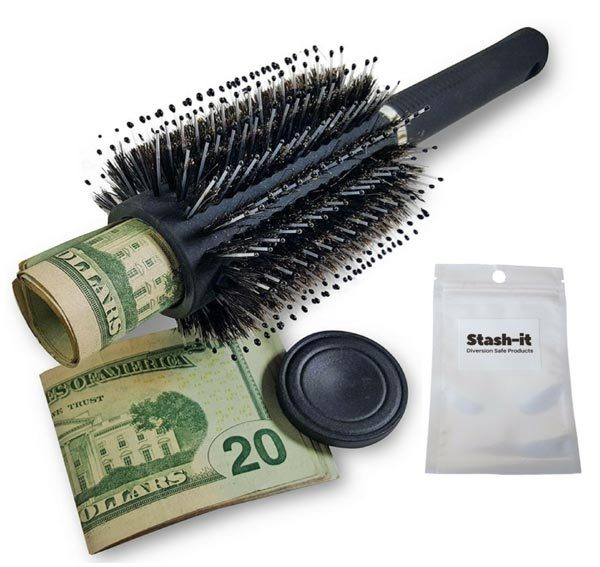 There are lots of ways to protect your valuables in your home, from wall safes to small lock boxes to ziplock bags in the freezer.  I've seen hollowed out books and fake canned veggies used as small safes, but I've never seen a hairbrush used as a safe.  You could even take the hairbrush with you when you travel, which would look a lot less suspicious than traveling with a can of peas and carrots, for example.
The Diversion Safe Hair Brush from Stash-It has a screw-off top that conceals a 1.25″ diameter, 4.5″ deep storage area that can hold 30 rolled US bills.  It comes with a smell-proof bag that can be used in the safe, too.  Best of all, you can actually use the hairbrush, which will help it blend in with your toiletries.
The Stash-It Diversion Safe Hair Brush is $13.45 from Amazon.