The Gadgeteer is supported by readers like you! If you buy something through links on our site, we may earn an affiliate commission at no cost to you. Thank you! Learn more.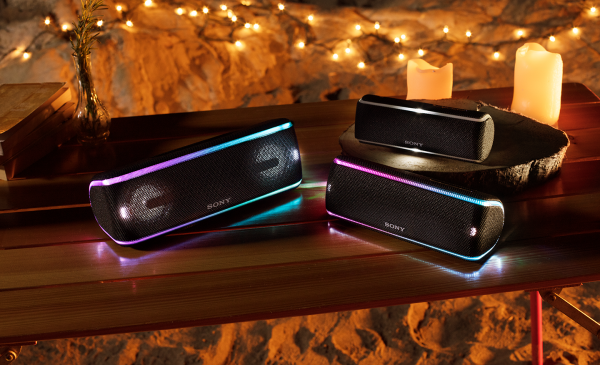 A Bluetooth speaker with flashing multi-colored lights? This certainly isn't the first time we've come across one, but this time around, the speaker is from Sony, and it's headed our way in time for Spring.
Sony's new SRS-XB41 sports multi-colored lights that sync to the beat of the music. Specifically, there are three areas of the speaker that light up – its speakers actually light up, its "line" light lights up in different colors, and it produces a flashing strobe light at its sides. The light show and DJ effects can all be controlled via the Fiestable app on your smartphone.
The speakers themselves feature a new DSP technology that promises a 3D experience with plenty of bass. They can also be wirelessly daisy-chained to one another over Bluetooth, effectively creating an even more immersive audio experience. You can daisy chain up to 100 of these speakers together. That would be SOME party.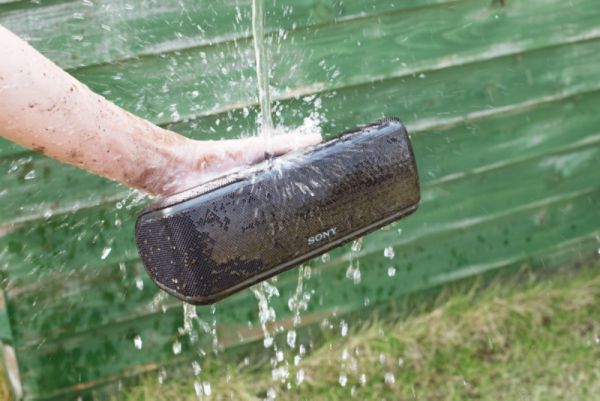 The speaker itself is super tough. It's covered with a tough material that can withstand scratches and tough environments. It's Ip67 waterproof and dustproof, and able to withstand being submerged in water up to 3 feet. That means it's ready for pool parties.
Battery life is impressive too – Sony claims it can last up to 24 hours.
Sony's SRS-XB41 portable wireless Bluetooth speaker will retail for $249.99 and it will be available soon in a choice of black, red or cyan.