We use affiliate links. If you buy something through the links on this page, we may earn a commission at no cost to you. Learn more.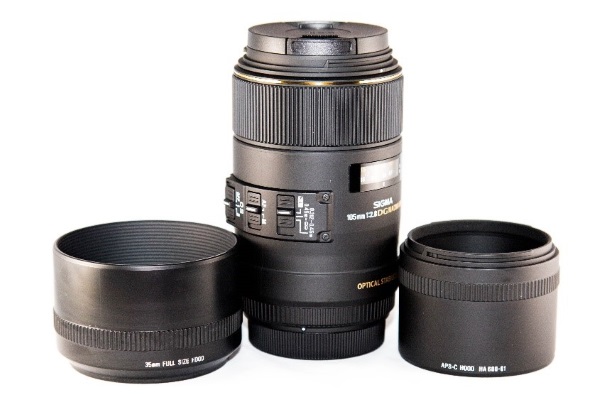 Photography professionals and enthusiasts are always looking for an opportunity to enhance their photography skills and to take better pictures. Those interested in macro photography seem to be involved in an ongoing search for the best lens to ultimately allow them to produce the most amazing pictures. Macro photography lenses have the ability to take really close-up photos with a nice depth of field and great bokeh (Bokeh is the blur produced in the parts of an image that are not in focus). I have a Canon EOS camera, and I recently purchased the Sigma 105mm Macro Lens for myself.
What is it?
The Sigma 105mm f/2.8 EX DG OS HSM Macro Lens for Canon EOS Cameras is a mid-level lens specifically designed for macro photography (This lens is also available for Nikon, Sony and Sigma DSLR Cameras). Like many macro lenses, it is able to focus from infinity all the way into a 1:1 ratio which ensures a life-size reproduction of the image, from the lens to the sensor inside of the camera. This lens produces very clear images and its autofocus capability makes it much easier for even the entry-level photographer to take pictures that are sharp, in-focus and free of distortion.
What's in the box?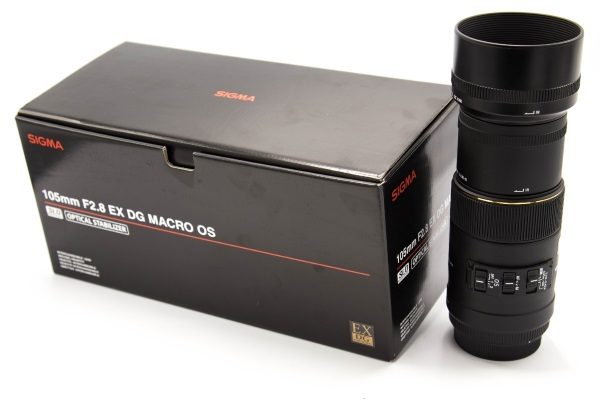 In the box, there is a very nice lens case and carrying strap. The case is well padded and will very likely protect the lens in the event that it is dropped a few feet. Sigma also includes a lens hood, a hood extension for cameras with APS-C sensors, and protective lens caps for both sides of the lens. Of course, the warranty brochure and an instruction leaflet are included as well. This lens comes with a limited 1-year warranty for North and South America and a 3-year extended warranty if it remains within the USA.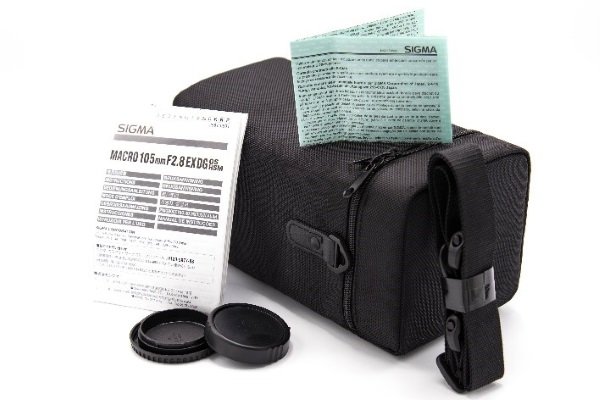 Design and features
As with all macro lenses, this Sigma lens is quite heavy for its size. This is due to the additional glass inside that is necessary for the lens to be able to take macro images. The body is metal and it feels very solid overall. With an Aperture of f/2.8, this lens is capable of taking great pictures in low light conditions. The aperture and focus rings are nice and smooth and rotate freely without any binding. On the side of the lens, there are switches to select manual or auto focus, 2 types of Optical stabilization and a distance switch which is helpful with autofocus, by pre-defining the distance range between the subject and the lens. The Optical Stabilization is Sigma's proprietary stabilization feature and does a great job at stabilizing when shooting hand-held. The "focus-Free" mechanical design creates a separation between the autofocus function and the mechanical focus ring which is great, since it allows you to hold the focus ring for support and still utilize autofocus without affecting the function. The lens can focus as close as 12.2" away from the subject and with the dual focus capability is easy to use without a tripod. The Hyper Sonic Motor makes focusing very fast and is relatively quiet.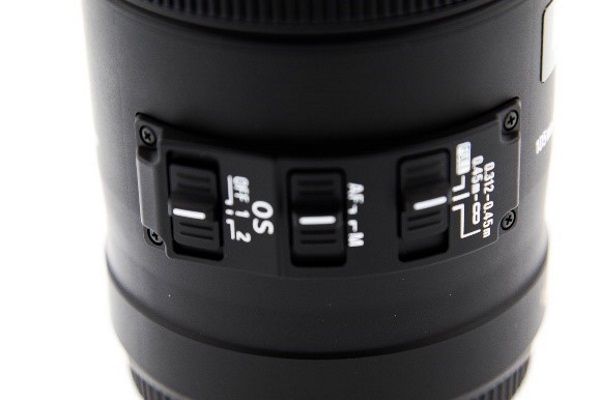 What I like
After using the lens for a week or so, I can truly say that I am enjoying it. I like the build quality and how solid it feels. I also like the sharpness of the pictures it produces and the versatility of being able to use it for macro photography as well as portrait photography, and always get sharp photos with a great depth of field. The Bokeh it produces for my macro shots is very good, and my friends seem to love the photos.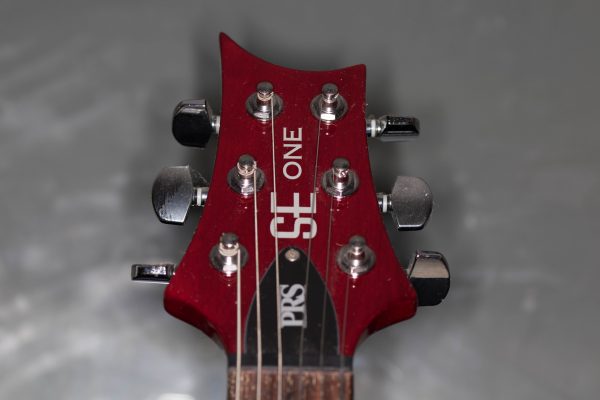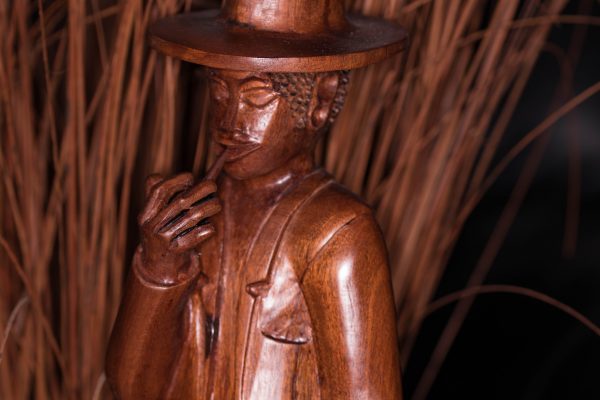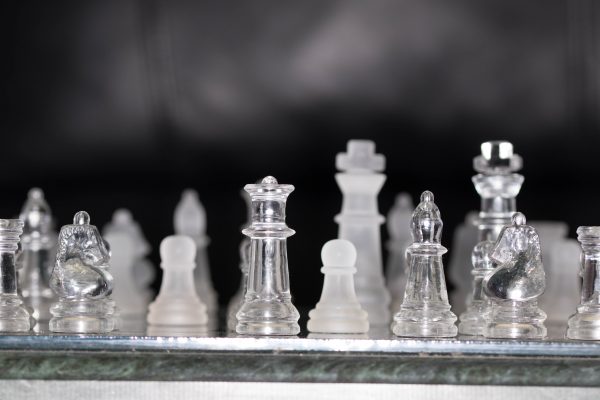 What needs to be improved?
While this is obviously a great lens, I do think that there are a couple of things that can be improved. Despite its nice Hyper Sonic Motor, it is not as quiet as some of the other lens I have used. This would not usually be a problem for photography, but would be for videography, and would require the use of an external audio recorder for clean audio. I would also like to see 62mm ring adapters included with the lens, which is the size that is required for use with any lens filter or a ring flash. This size of ring adapter is not normally a part of most ring adapter kits, and must be purchased separately.
Final Thoughts
Overall, the Sigma 105mm macro lens does a very good job of producing clean and clear images, and has the versatility to do so both for macro and portrait photography. It can also be used for other types of photography as along as the distance to the subject can be managed.  In my opinion, when compared to a revered lens like the Canon 100mm macro lens, the Sigma comes in at a very close second. If overall quality and price are the main considerations, it would be a better purchase than the Canon, since it is now available at a newly discounted price.
Price: $569
Where to buy: bhphotovideo.com and Amazon
Source: The sample for this review was purchased with my own funds.