We use affiliate links. If you buy something through the links on this page, we may earn a commission at no cost to you. Learn more.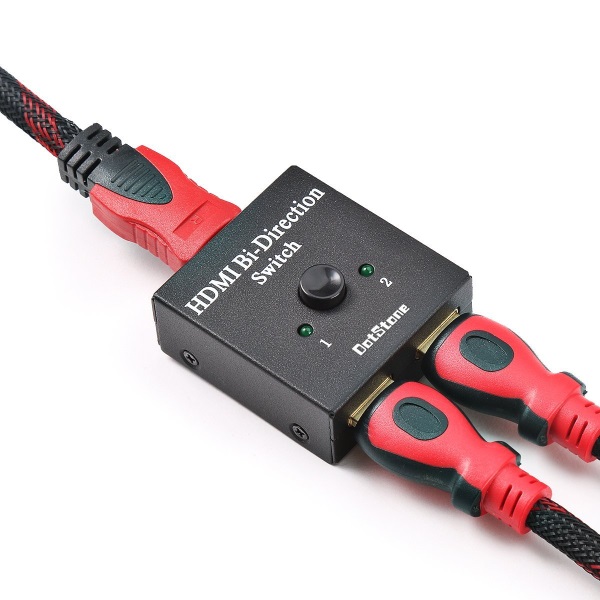 For many years, since HDMI first became one of the standard ports included with audio/video devices, I have been in search of a HDMI switch that will allow me to connect more than one device to my TV or one of my monitors. In some cases, I needed it to work vice versa to connect one device to 2 separate displays, and switch between the two.
Over the years I have purchased numerous HDMI switches ranging in price from $80 to $400 and all have failed over a relatively short period of time, with a bit longer than a year being the greatest longevity. Most of the switches, especially the more expensive ones with multiple outputs and in some cases multiple inputs and outputs, required external power and seemed to eventually suffer their demise from the heat their circuits generated. I do suspect that the eventual failure had to do with burned out components or "cold" solder joints.
About a year ago, I once again found myself in a similar situation with a need to connect a Roku box and a Fire Stick to a monitor. Because of my failed history with HDMI switches, I was very apprehensive to try another one, but it seemed like the only sensible option. After extensive online research, I came across the DotStone bi-directional 2 x 1/1 x 2 Manual HDMI Switcher that was quite cheap, and therefore could not inflict the financial damage of its predecessors. Since it also had a relatively large number of positive reviews, I decided to give it a chance.
After using the very small but well-built switcher for almost a year, I am very pleased with its reliable and consistently perfect performance. I honestly was not expecting much, but I have been so impressed by it that I have now purchased a second one. Since I do not care about the convenience of having a wireless remote, this manual switcher is a win!! I have additional praise for its included feature of bi-directional switching, which I have tried it in both directions with multiple devices. I am happy to report that it has performed flawlessly.
You can purchase the DotStone 2 port Bi-direction Switch on Amazon for the amazing price of $10.18