We use affiliate links. If you buy something through the links on this page, we may earn a commission at no cost to you. Learn more.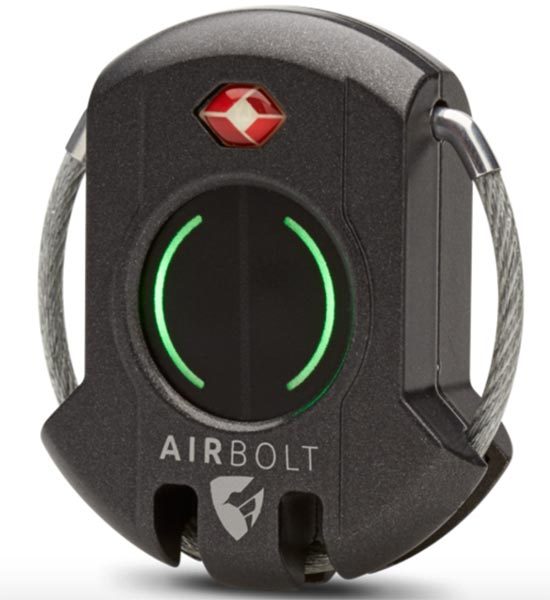 With the AirBolt, you won't need a key nor a combination to unlock your luggage.  AirBolt connects to your mobile device via Bluetooth, so you can lock or unlock it using an app.  You can also track your luggage, sound alarms when your bag is moved past a proximity boundary, or sound an alarm to help you find your bag when it's hidden from view using the app on your Android or Apple phone.
AirBolt says of their lock:  "We are officially TSA accepted and we meet relevant legislative requirements for the AirBolt to be flight ready by their standards. The AirBolt also features a timed-Aeroplane mode that turns off the Bluetooth transmitter for a specified period of time.  Finally, we are also FCC and CE Certified."
The travel lock has a rechargeable battery and is weather resistant.  You unlock it by pressing a button in the app, but you can also set a backup password to prevent someone from using your phone to unlock AirBolt without your permission.  If you make your destination but your luggage doesn't, "crowdsourced" tracking can help you identify the last seen location of your bag – which could help you help the airline locate your bag.
All these features make the AirBolt a perfect travel lock, but its usefulness isn't restricted to travel.  You can use the AirBolt to lock up anything you need protected.
The AirBolt travel lock is available in a variety of colors for $79.95 from AirBolt.