We use affiliate links. If you buy something through the links on this page, we may earn a commission at no cost to you. Learn more.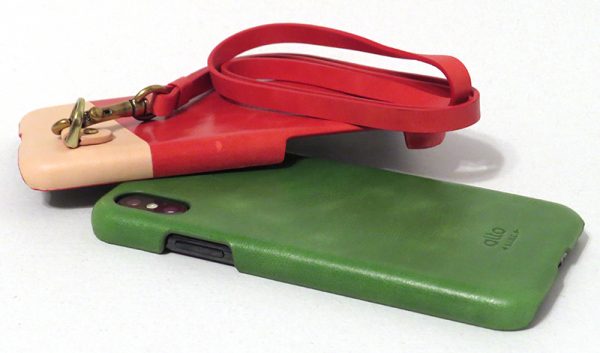 The release of the iPhone X was exciting, but I had to convince myself it was worth it due to the hefty price tag. The larger display, yet smaller design topped with wireless charging ended up selling it for me. Now that I've got a mortgage payment in my pocket, I had to get a case right away. Luckily for me, Alto was on top of things and their Original leather case, Anello leather case, and optional neck strap arrived a day before the iPhone X was released.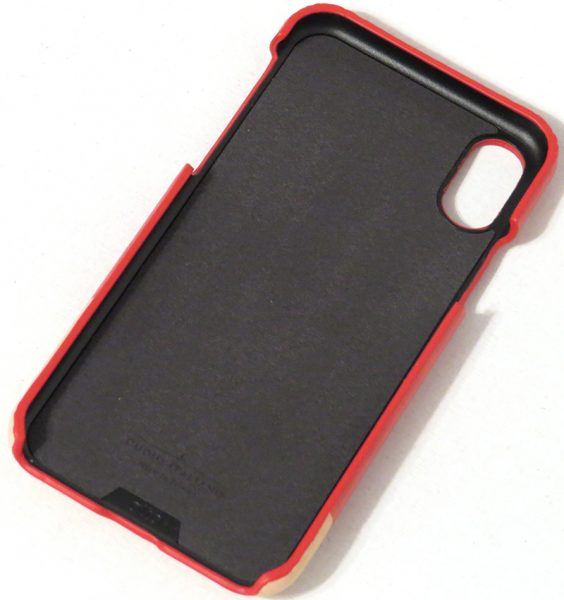 Both cases are similar in design; a hard shell wrapped in aniline leather on the outside, and a soft microfiber lining on the inside. A few tweaks on the outside are what set the two apart.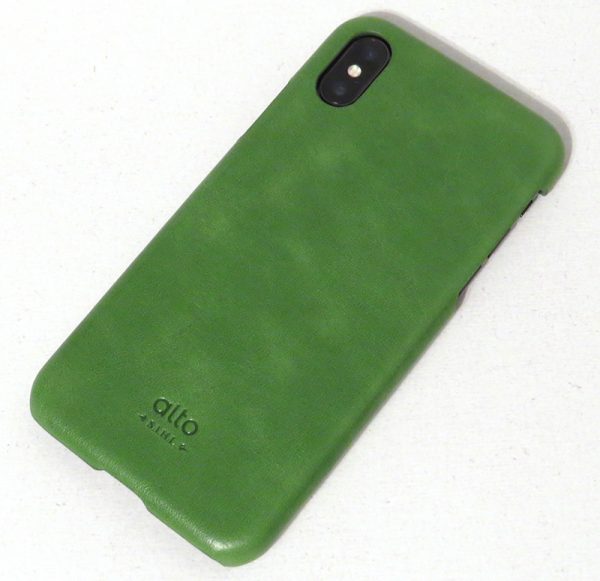 The Original leather case is simple, which I really like. The green color is vivid, yet muted, and I've received quite a few compliments on the case. It snapped on super easy, yet is surprisingly resistant to being removed. It is thick enough to be protective, but still quite lightweight. Even in this case, my phone can fit within the old case of my iPhone 7 Plus. The camera cutout does not interfere with the flash, and has been evenly cut to be slightly wider than the cameras themselves.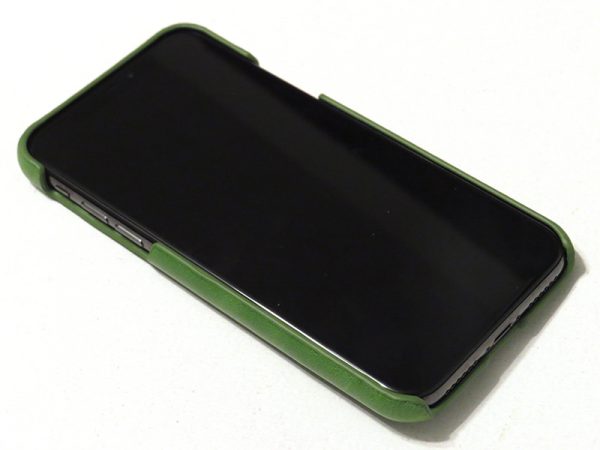 Because I am paranoid about breaking my screen, having a lip on the front of the case is very important to me. I am happy to say that both the Original leather case and the Anello leather case have an ample front lip, enough that my glass screen protector is just under the lip height.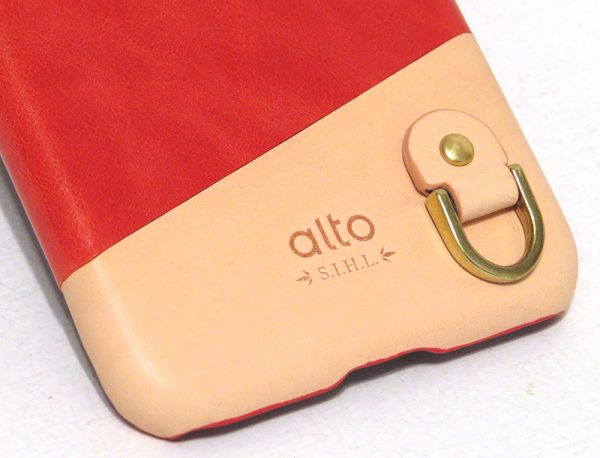 The biggest difference between the Original and Anello is a metal D ring that can be used with their optional neck strap. Of course, you could put a dangling bit of jewelry, a key-chain, or anything else on it as well. It is held on by a rivet and seems very sturdy.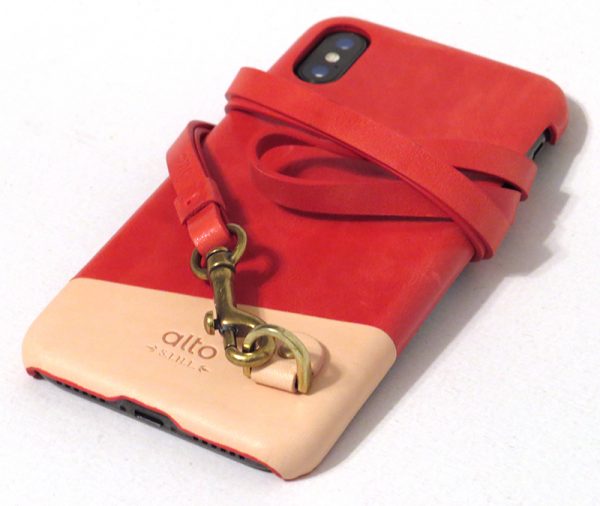 The Anello is also two-tone, rather than a single piece of leather. This gives a little extra color, which I really liked. Where the two colors come together, the seam is nice and even. As with the Original, the cutout for the cameras is well done and does not interfere with the flash at all.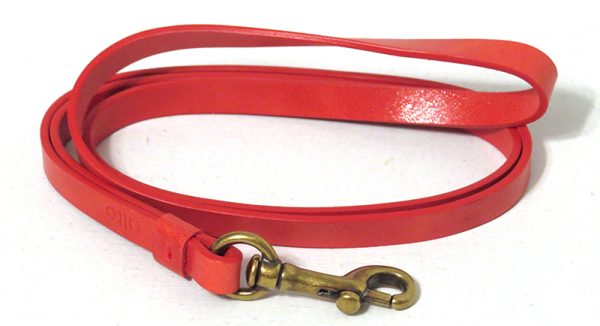 When I saw the optional neck strap, it confused me and took a bit to realize that it could be a nifty addition to the Anello case. For day to day use, I would not use the neck strap. For a vacation, however, I can see how easy it would be to just keep the phone around your neck rather than in your hand. Then you can have easy access to take a quick picture of the scenery.


It is sewn well, with a well-made metal clasp, and seems like it would hold up well with day to day use.
I do not have a wireless charger, so I could not test if it impeded the wireless charging. I do have a small metal plate that I use to mount my phone to my car vent, and that worked perfectly inside of both cases.
Since the cases are nearly the same in base design, the last paragraphs here work to describe both cases.


The bottom is nearly completely cut out except for the edges, so there will be no problems with plugging in any Lightning cable. However, this could leave the bottom a little vulnerable to scratches. So far, mine has been well protected.



Both the volume buttons and vibrate switch are cut out, which could also lead to a few scratches on that side. I wish they'd have designed buttons into the case since there is a lot of open space on the sides/back, but some people like it this way.



Lastly, the Siri button has been cut out. While I dislike cutouts, I will say, they are well done and all the buttons are easily accessible.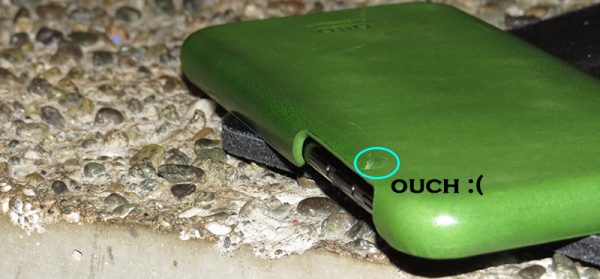 Just after finishing up the above part of the review, I had a near disaster experience. As you can see, my stairs are made of cement and gravel. I tripped on the bottom stair with my phone in hand and on my way down had to drop my phone at a high rate of speed to prevent me from falling on it. The case took a bruising, but my phone stayed perfectly safe. Needless to say, I am now very satisfied with the protection of this case.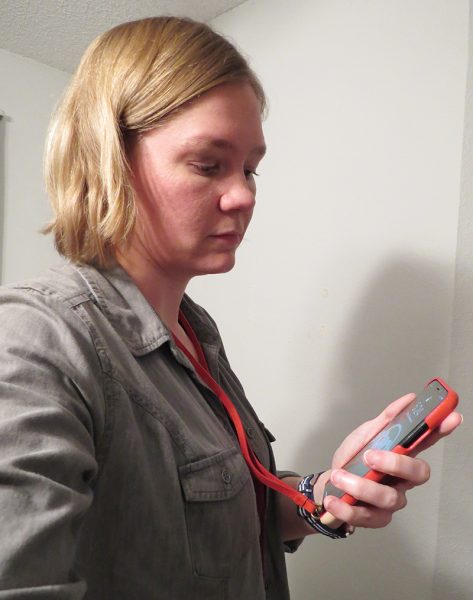 Overall, the Original leather case was my favorite of the two. I really liked the simplicity of it and how easy it was to slip into my purse. The colors of the Anello were great though, as the coral was vivid and the mild peach color offset the boldness of the coral. Some people may like the Anello case with the D ring and neck strap, but it was not my cup of tea. Both cases were very well made, seem quite protective, and really adds some elegance to the iPhone X. If you are wanting a nice leather case for your new phone, take a look at Alto's lineup of cases.
Positives:
Very stylish and well made
Lightweight
Protective
Negatives:
D ring makes it so the case doesn't lay flat (Anello case)
Price: Cases – $62, Neck Strap – $29
Where to buy: Alto and Amazon
Source: The sample for this review was provided by Alto.