We use affiliate links. If you buy something through the links on this page, we may earn a commission at no cost to you. Learn more.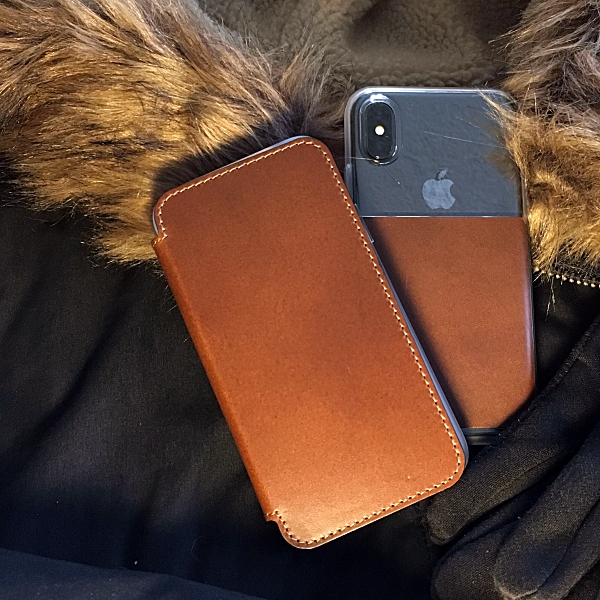 The cost of repairing the screen on the new iPhone X is $279. All other damage repairs will cost you $549. Even if you purchased Apple Care+ @ $199 screen repairs would still cost you $29 and all other damage would cost you $99.
Either way, protecting your investment with a great case is more important than ever before.
I first became aware of Nomad's Clear Case from reading an article that our very own Julie Strietelmeier wrote: "While you wait to pre-order the iPhone X, shop for a case to protect it".
I had reviewed an Apple Watchband from Nomad earlier and knew they produced a quality product.
Upon seeing the Clear Case I immediately fell in love with it. Something about the design was different and new much like the iPhone X it was going to protect. As luck would have it before I got around to ordering the case from Nomad I received a review offer for the Clear Case.
Needless to say, I jumped at the opportunity.
My good luck continued when I received my package from Nomad. Not only did they send me the Clear Case they also included the Clear Case Folio. So this review will cover both cases.
Clear Case
The Clear Case is perfectly balanced. It combines the rustic feel of Horween leather with a sleek, minimalist design. The combination of clear plastic and dark leather give this case a really unique look that perfectly compliments the design of the iPhone X.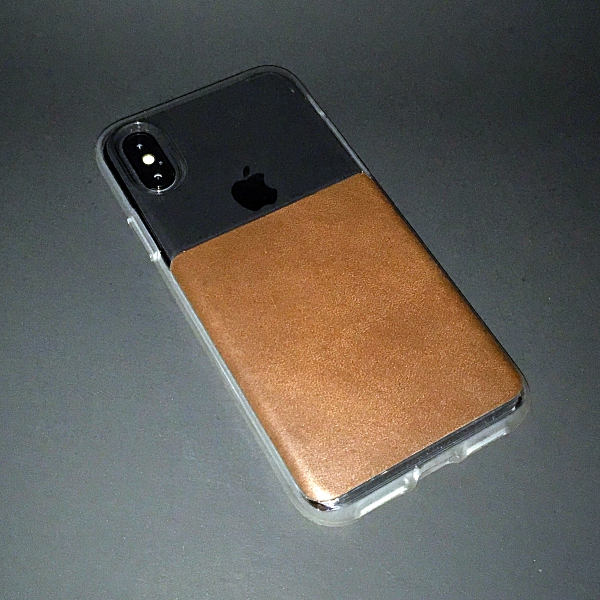 To protect your new iPhone the Clear Case has a rubber TPE bumper, which provides full perimeter and screen protection. Not only does it provide protection, it's also a little tacky so it gives you a better, more confident grip on your phone.
There are plastic covers for the iPhones volume and side buttons as well as cutouts for the speakers and lightning port. The iPhone X's camera is also well protected by a raised bezel.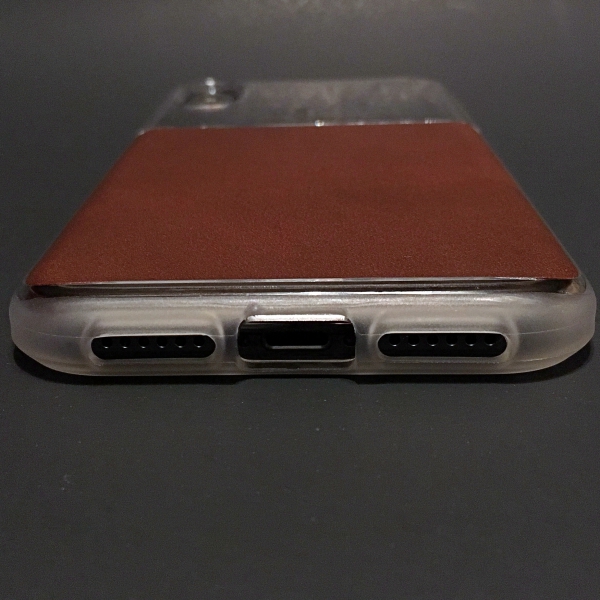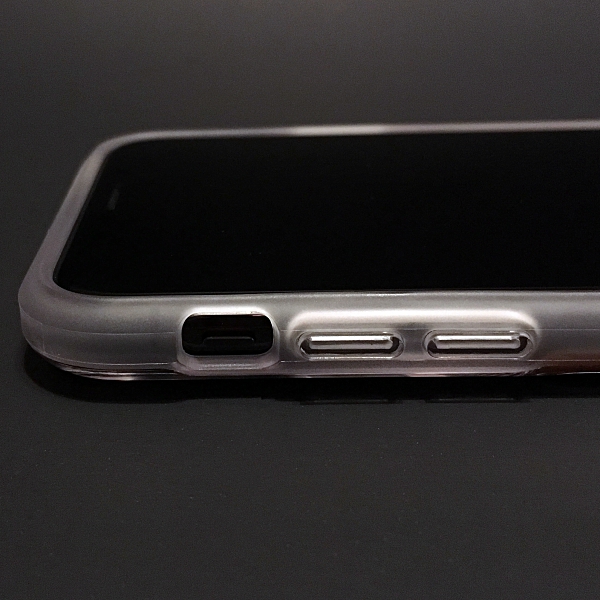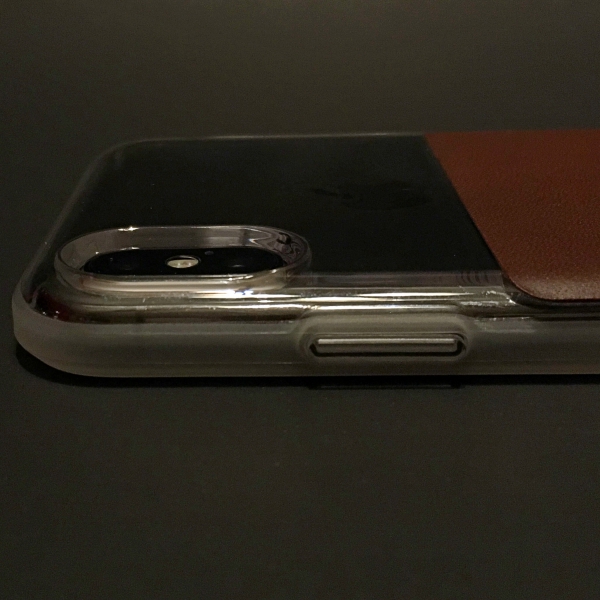 The Clear Leather Case gives 6ft drop protection that will ensure your phone stays in one piece.
Inside, the bottom half of the case is lined with a soft micro-fiber to cushion your iPhone.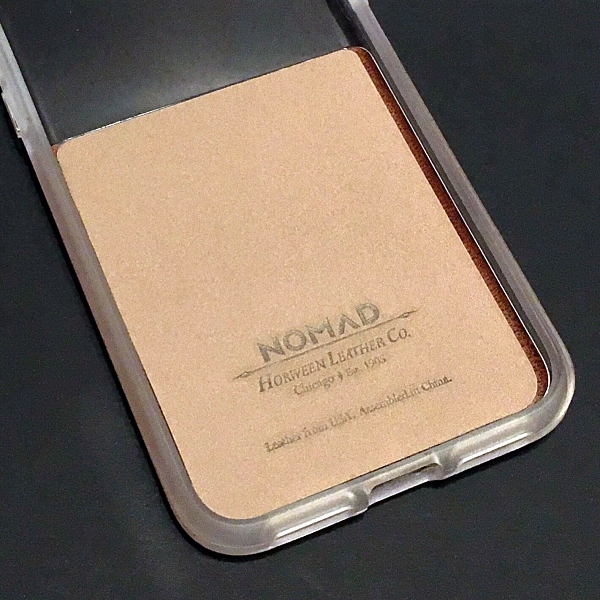 The Clear Case is also compatible with wireless charging.
Clear Case Folio
The Clear Case Folio is designed exactly like the Clear Case, it uses the same clear polycarbonate and It has the same TPE rubber bumper, cut-outs, etc.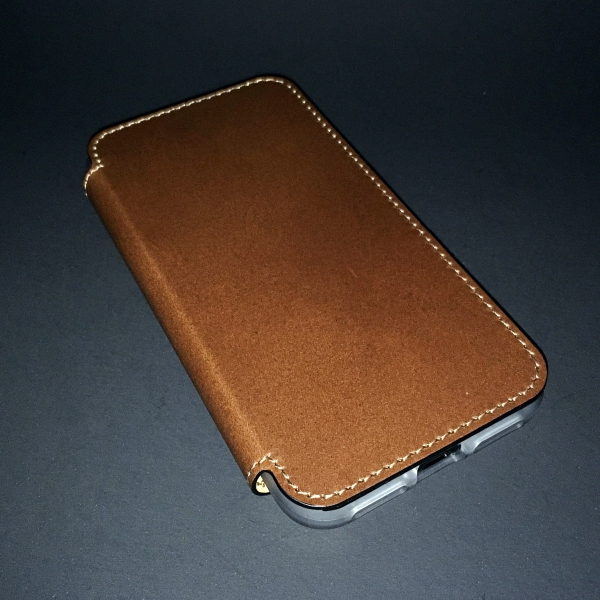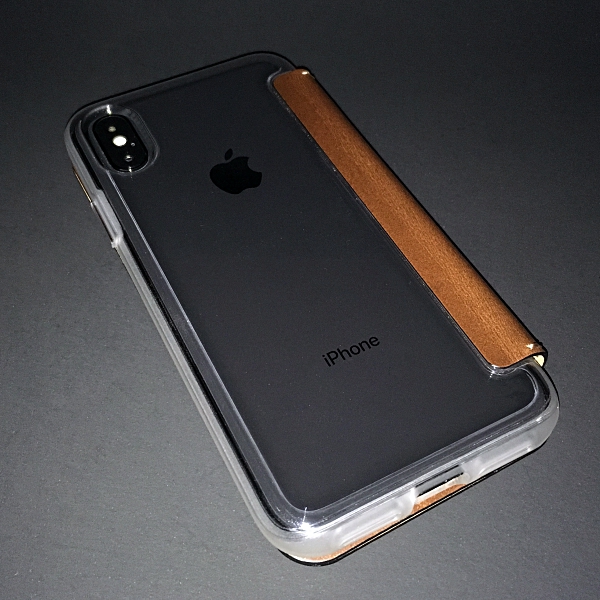 It also offers the same 6ft drop protection and wireless charging compatibility.
The big difference is the leather folio cover which not only protects your iPhone's screen but also doubles as a minimalist wallet.
The folio is designed with 3 card slots and a cash pocket. Nomad's logo is also nicely emblazoned on the inside.
The folio is capable of holding up to 6 cards, but I found that anything more than 3 cards and a couple of bills made the case a little to bulky. The sweet spot for me was more like 1 or 2 cards and a couple bills.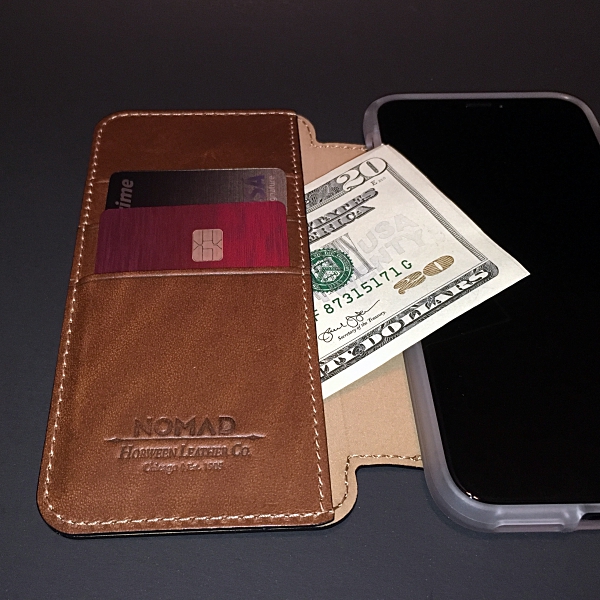 Personally, I wouldn't use this as my everyday case. But its perfect for going shopping, out to dinner, to the movies or anywhere that I don't want the extra bulk of both my wallet and iPhone in my pockets. However, if you're in the market for a wallet case they don't get much better then Nomad's Clear Case Folio.
Let's talk about the leather
What separates these 2 cases from others out there is the leather that Nomad uses in producing each case.
The Horween Leather Company of Chicago has been around since 1905. Horween is revered for their traditional tanning techniques. The vegetable tanning method used to produce these hides result in a rugged yet beautiful leather that develops a rich patina with extended use. There are no synthetic tanning chemicals, synthetic dyes, spray paints or spray sealants used in making this leather allowing for it to scuff and scratch naturally, giving each case its own unique look.
It also guarantees that no two cases will ever look the same.
Conclusion 
Both the Clear Case and Clear Case Folio are exceptional cases. Each case does a great job of showing off the beautiful design of the new iPhone X as well as providing great protection. 
The Horween leather accents give both cases a rugged yet refined look that will only get better the more you use them.
The Nomad Clear Case and Clear Case Folio are priced at $39.95 and $49.95 respectively and can be purchased on Nomad's website.
Now all you have to do is decide which case is right for you. Or maybe that someone special on your Christmas shopping list.
Source: The samples for this review were provided by Nomad. Please visit their site for more info and to purchase. You can also check their offerings on Amazon.