We use affiliate links. If you buy something through the links on this page, we may earn a commission at no cost to you. Learn more.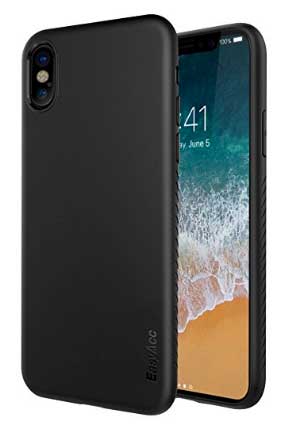 Whenever top-tier companies like LG, Samsung, and Apple roll out a new smartphone, my inbox starts bursting at the seams with emails from vendors who are excited to announce cases and accessories for the new devices. As you would guess, since this past Tuesday, I've been drowning in emails about new iPhone 8, 8 Plus, X cases. I spent the afternoon going through all those emails and picked some of my notable iPhone X cases to share with you.
EasyAcc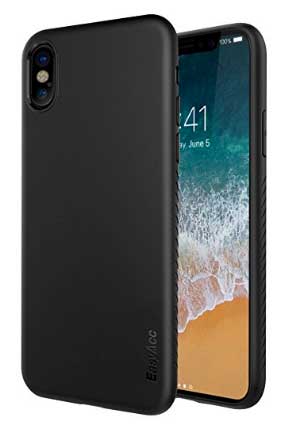 EasyAcc sent me a few of their iPhone X cases before the iPhone X was officially announced this week. The cases were so new, that they were called iPhone 8 cases on the packaging!
We've reviewed EasyAcc products in the past and have been happy with the quality with budget prices which will be important once you spend a grand or more on the new iPhone X.
At the time of this writing, EasyAcc is offering eight cases that range in price from $7.99 for the Thin Fit Slim Soft TPU Protective Cover with Matte Finish (shown above), to the $12.99 Armor Design Protective Hard Back Shell Cover Dual Layer Protection Shockproof Bumper Case.
You can see all the EasyAcc iPhone X cases on Amazon and you can save 30% if you use the code 794IJYCN (expires 11/30/17).
CalypsoCase
On the other end of the budget spectrum, we have luxury iPhone X cases from CalypsoCase which are made in Europe. The cases are available in several styles and colors that include the Cabrio which is shown above, as well as a book and slipcover style case. You'll need to sit down before I tell you the price. Ready? The price for the cases is $249. Whew! The cases start shipping on 10/24/17.
You can check out the Cabrio, Silhouette, and book cases at www.calypsocrystal.com.
Never miss one of our posts again. Sent MON, WED, and FRI with the latest gadget reviews and news!
Rokform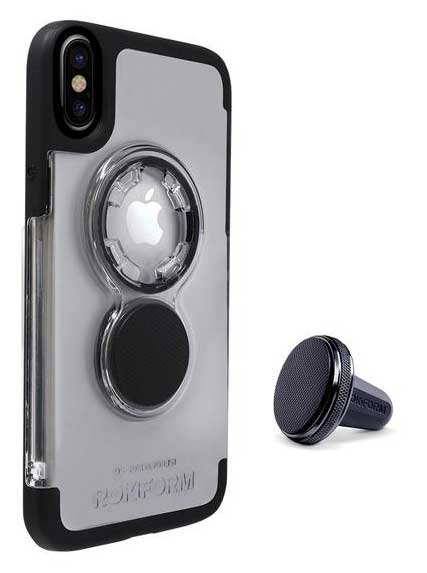 Let's go back to a case that doesn't require that you put a kidney on eBay. Rokform offers cases like the new iPhone 8 Crystal Cases that have their patented twist-lock mounting system built in that will let you mount your phone on bicycles, motorcycles, cars, and more. A magnetic car vent mount is included with the case which is priced at $49.99. You can pre-order it now at rokform.com
Nomad
I really like the look of the Nomad cases for the iPhone X. The Clear Case X has a unique design with a section of Horween leather that has been fused to a polycarbonate case with a rubber TPE bumper. The Rugged Case X has an all leather back. Both are only $39.95 and you can save 10% if you give them your email address when you order. Visit www.hellonomad.com for all the details.
Grovemade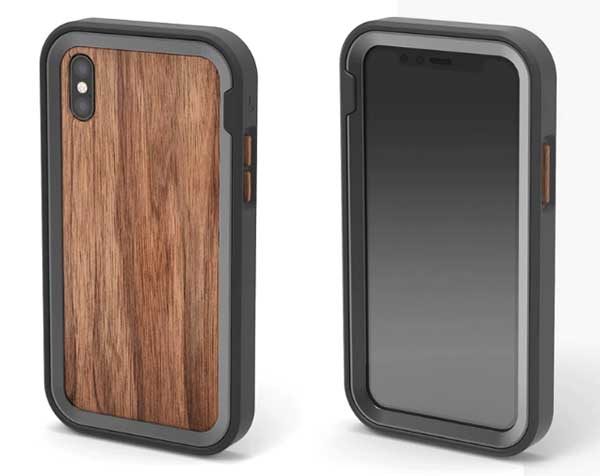 If you prefer a phone case that uses wood to one that uses leather, the new Minimalist Tough case from Grovemade might be more to your liking. It features an aluminum frame that is wrapped in an elastomer band and a back made from Walnut. I'm not quite sure if the term "minimalist" is a good one though as the cases at least in the images on their site look pretty thick and bulky.
I don't agree with calling it a "minimalist" a case though as the images on their site make it look thick and bulky.
You can pre-order the case for $99, but be aware that it doesn't ship until December. Visit Grovemade for more info.
So there are a few ideas for iPhone X cases. Which one looks the most interesting to you? I'm leaning towards the super thin and super inexpensive EasyAcc or the Rugged X case from Nomad.