We use affiliate links. If you buy something through the links on this page, we may earn a commission at no cost to you. Learn more.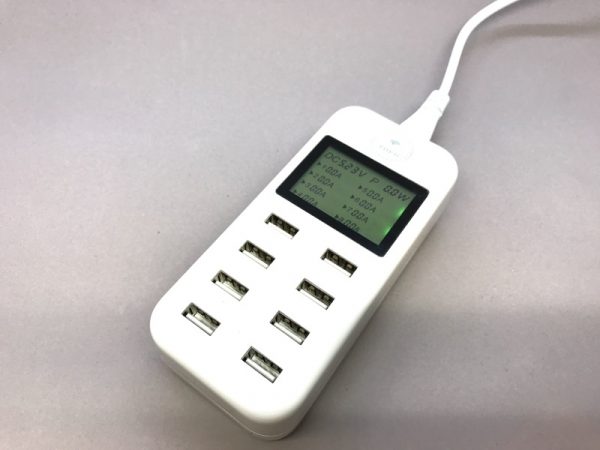 I have reached peak USB charger.  I've got a multi-USB charger at my desk at work, multiple ones at home, and even on a side table where I watch TV. I think I have one in my garage, too. I pretty much turn my nose up at these, but then the Tofu Multi 8-port USB Charger came along with a useful LCD display.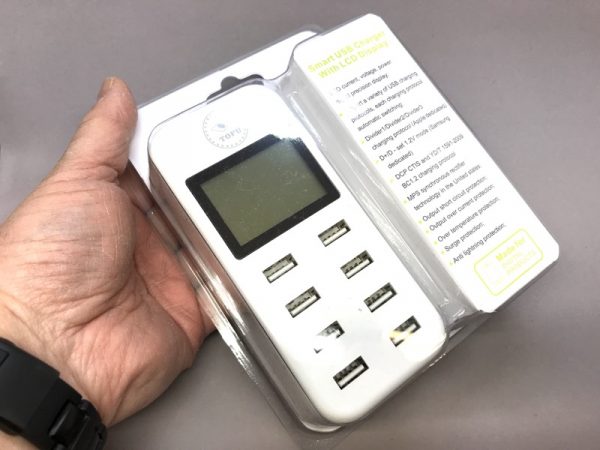 The Tofu charger comes in a rather ordinary clamshell package without any branding at all.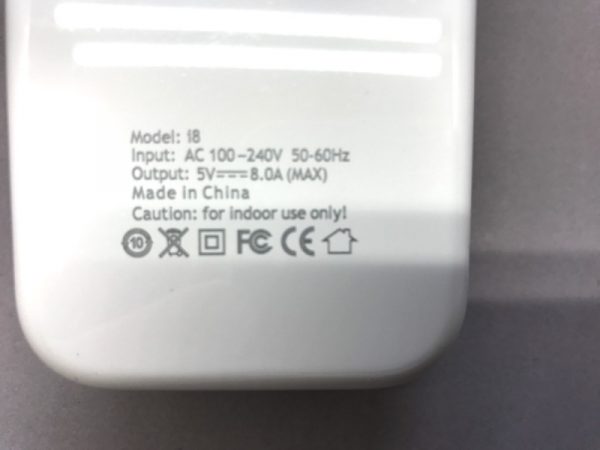 According to the Amazon page, the charger is rated at max.2.4A per port or 8A overall.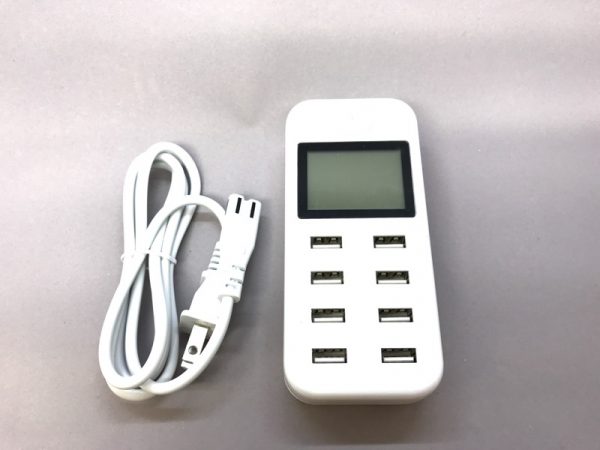 The charger comes with one power cord. No external adapter or wall-wart needed.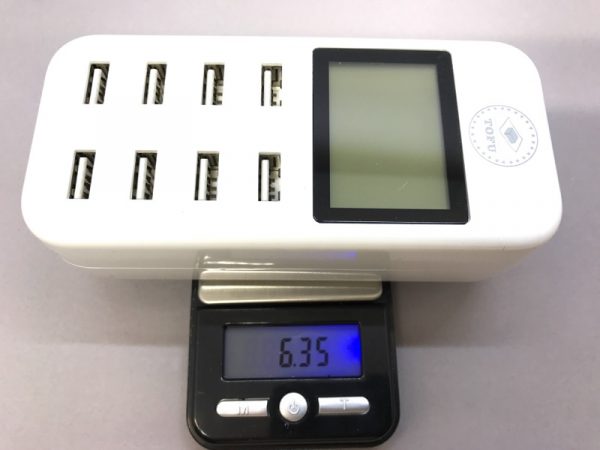 Without the cord, the charger weighs 6.35 ounces.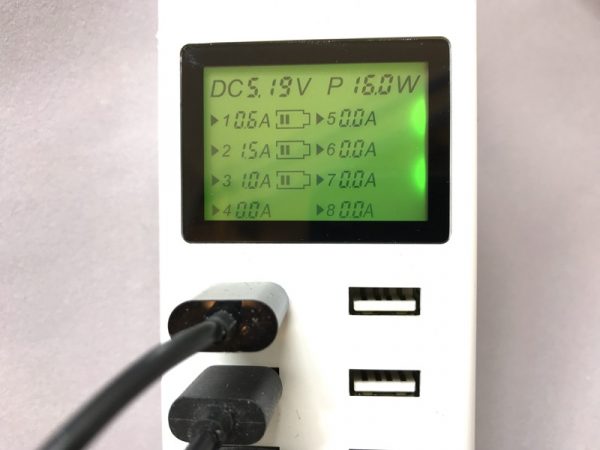 The best feature of the charger is the LCD display.  On the top row, the LCD shows the output voltage, estimated power (Watts) total, and the individual current (amps) per port.  In this example, I have three different things charging at once.
I love being able to tell what's going on at a glance. With the Tofu Multi 8-port USB Charger, I can tell what each individual device is up to. It's a bit overkill if you just want to charge things, but if you're a control freak like me, this is a godsend.
Source: The sample for this review was sent by Tofu. Please visit Amazon for more info.