We use affiliate links. If you buy something through the links on this page, we may earn a commission at no cost to you. Learn more.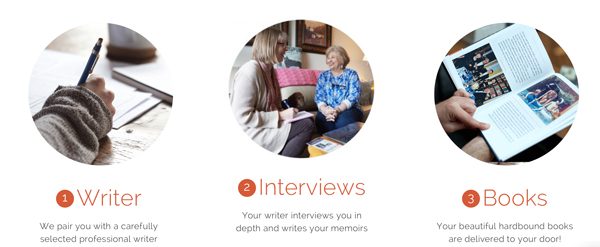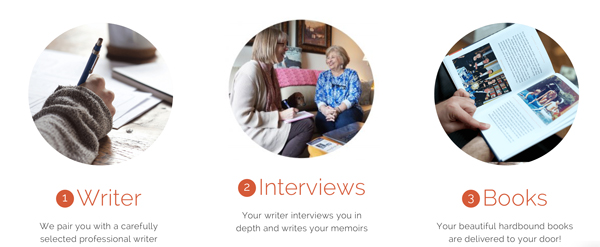 Story Terrace assigns an author (junior writer, senior writer, or critically-acclaimed writer, depending on purchased package) to write an illustrated biography of your special person.  The author will interview the subject and write a book about their life experiences.  In addition to being a gift for the book's subject, the Story Terrace book will serve as a gift to future generations by preserving a family member's experiences and thoughts for future generations.  All packages include face-to-face interviews with the assigned author, writing, editing, and formatting with images.  You'll receive four hardcover copies and a digital copy of your book.  
Packages include:
Compact: 3-4 hours of interviews, 55-60 page book with up to 20 photos, $1700 – $2100
Complete: 5-6 hours of interviews, 80-90 page book with up to 30 photos, $2700 – $4150
Novella: 8-10 hours of interviews, 115-125 page book with up to 40 photos, $5100 – $6500
To celebrate the holidays, Story Terrace is offering The Gadgeteer readers two special deals. Use code XMAS on the Story Terrace website starting on Black Friday to get 10% off your package purchase, and YEAREND starting on Cyber Monday to get 50% off of StoryStarter.