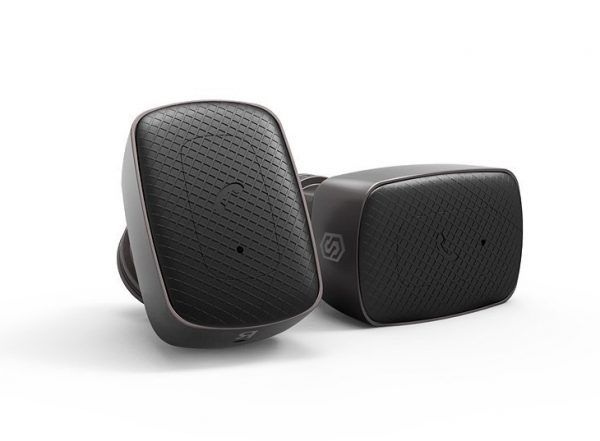 Earlier this year Apple introduced the world to their AirPods. Admittedly, I was intrigued by the idea of wireless Bluetooth earbuds; however, as an Android loyalist, I assumed it wasn't meant to be.
Fortunately, SmartOmi offers a similar product that's compatible with Android. The SmartOmi's Q5s are completely wireless, Bluetooth 4.1 earbuds. I was recently given the chance to take them for a test run.
In the box
SmartOmi Q5 wireless earbuds
5 various sized eartips
Universal 2 in 1 combo USB cable
Travel pouch
Manual
Specifications
Dimensions –  4.5 x 1.9 x 3.7 inches
Weight -0.2 ounces
Bluetooth 4.1
Design
The Q5s are very small earbuds, about the size of a quarter.
The outside facing portion of the earbuds have a multi-function button and a notification LED; while the interior of the earbuds contain the micro USB charging port.
The opposite side of the earbuds have the speaker where you place the eartips. The Q5 comes with five different sized eartips.
All in all, it's a very simple design; it's basically every wired Bluetooth headset I've ever owned, sans wires.
Performance
Like all Bluetooth headsets, the Q5 has to be paired with your smartphone. As wireless earbuds, the Q5s pairing process is slightly different than most; instead of pressing one button, you simultaneously press the multi-function on both earbuds until the notification LED is purple. Next, you open the Bluetooth menu on your phone and select "SmartOmi Q5" from the available devices.
Once the earbuds are paired, and each time you power them up, you should hear "left channel" and "right channel" in the respective earbuds, indicating both are paired properly.
Once paired, the Q5s function in much the same way any Bluetooth headphones/earbuds would. The multi-function button answers/ends calls and pauses/plays music; although, you can't control volume or skip tracks from the earbuds.
I primarily tested the Q5s while mowing my lawn and using an exercise bike at the gym. For the most part, I found the sound quality was good; however, one time while at the gym the right earbud kept cutting out. It wasn't once or twice either; it happened over a dozen times in a matter of minutes. I'm not sure what the cause of the problem was and I haven't been able to replicate the issue, but it was incredibly annoying.
Accessories
The Q5s come with two very important accessories for wireless earbuds.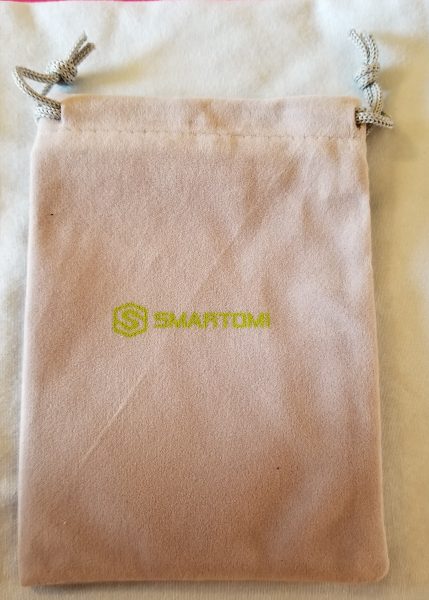 First – and perhaps more important – a travel pouch is included.
I am 100% going to lose at least one earbud sometime in the near future. I haven't owned a pair of Bluetooth headphones that I haven't misplaced at one time or another. At least with a travel pouch, I'll be able to minimize the number of times I lose them.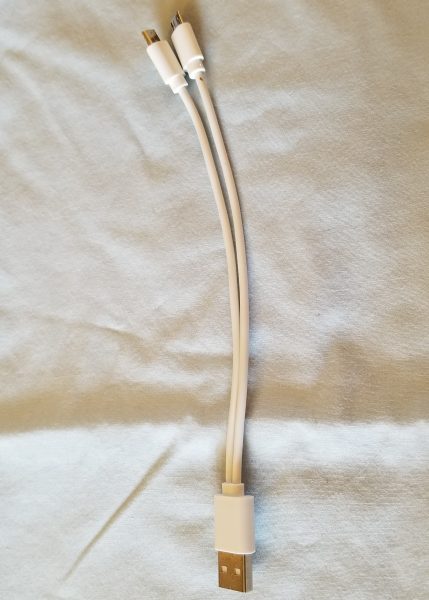 The second included accessory is a bifurcated micro USB charging cable.
The one downside of wireless earbuds is they each have to be charged separately. Thankfully, you don't have to take up two USB ports charging the Q5s. This wasn't an issue I had even considered prior to testing the earbuds, but it's one I'm glad SmartOmi had to foresight to avoid.
Conclusion
The Q5s were the first wireless earbuds I've ever tested. I can definitely say it's nice to use headphones and not have a cord constantly tickling my neck.
Overall, sound quality was good; although, I wish I knew why I was having connection issues at the gym. Additionally, I wish I could skip tracks and adjust volume from the earbuds, but I suppose you have to assume sacrifices are a must when going wireless.
The inclusion of the travel pouch and dual charging cord is an added plus to an overall great product.
At $39.99, the Q5s are a very affordable product and one I have no issue recommending.
The sample for this review was provided by SmartOmi. Please visit their site for more information and Amazon to order.
Some of our links in posts like this one are affiliate links, which means that we may receive a small commission on purchases at no cost to you.