We use affiliate links. If you buy something through the links on this page, we may earn a commission at no cost to you. Learn more.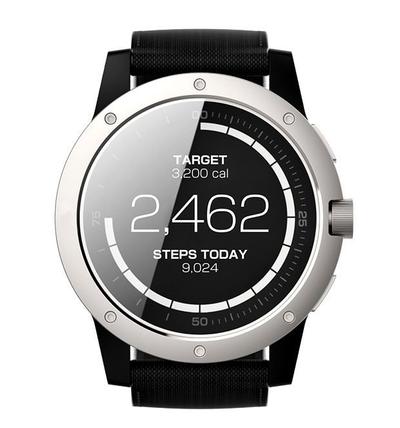 A year ago we included the Matrix Industries PowerWatch Indiegogo campaign in one of our weekly Notable crowdfunding campaign posts. I remember being intrigued by this activity tracking watch that uses the body heat from your wrist to generate power to charge the watch's internal battery. How does it work? 
The PowerWatch uses a thermoelectric generator (TEG) that senses body heat and converts it into energy. TEGs need to have a hot side and a cold side to operate. The hot side is the circular black aluminum plate on the back of the watch. The cold side is the entire metal bezel and body of the watch. The hot and cold sides are separated from each other by a layer of insulating thermoplastic. The TEGs harvest the heat flowing from the hot side to the cold side and turn it into electricity.

"Research shows that the number one reason consumers stop using wearables is because they take them off to charge and forget that they exist," continued Boukai. "The PowerWatch was designed and built with the consumer top of mind, functioning the way we want our wearables to function, without any lapses for charging. By reducing or eliminating the need for recharging, the PowerWatch is the first wearable to offer consumers this uninterrupted ability."
Now, the watches are shipping to campaign backers and are also available for order today on PowerWatch.com, starting at $199, with the premium PowerWatch X set to ship before the end of the year.