We use affiliate links. If you buy something through the links on this page, we may earn a commission at no cost to you. Learn more.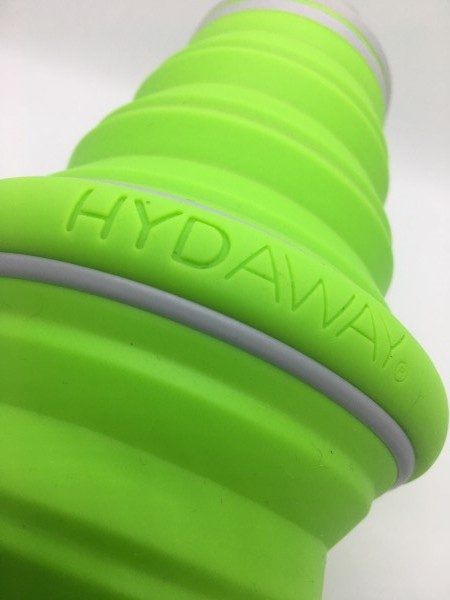 I've always been a big fan of space-saving gadgetry and have become quite skilled at minimalistic travel. I typically carry a collapsible bowl, titanium spork, and an inflatable water bottle. The water bottle was lightweight, but difficult to clean and prone to leakage.  Most of the deficiencies have been addressed with HYDAWAY collapsible bottles. HYDAWAY offers lots of color choices, multi-packs, and travel cases and sent me green and orange as samples.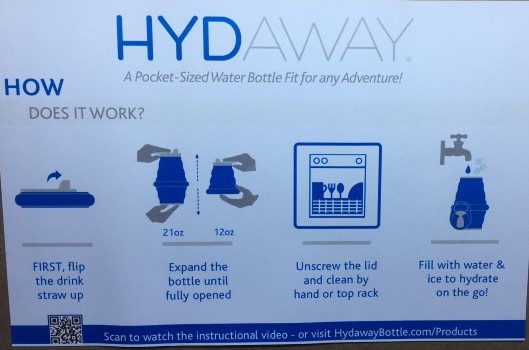 Two brightly colored, kid-size and large-size, bottles recently graced my mailbox, packaged in a simple white cardboard box with HYDAWAY's droplet logo gracing the cover. Inside, a sicker with simple instructions was ready to greet me.  Packaging for the bottles is minimal, with only a cardboard card held in place between the bottle and cap. Everything is recyclable. I appreciate sparing the trees.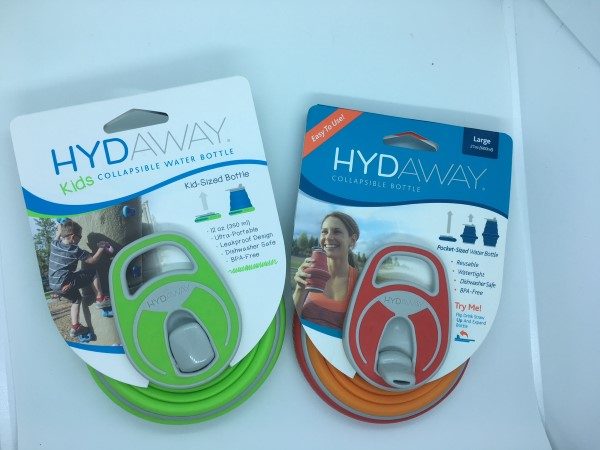 Unscrewing the top releases the bottle from packaging captivity. Reattaching the cap provides a tight seal. So tight, in fact, that it's not possible to expand the bottle's accordion frame without opening the spout or loosening the lid.  The bottles themselves have a sturdy feeling plastic base and cap. The 21-ounce bottle sports another plastic ring around its midsection when fully deployed. The rest of the bottle is comprised of an accordion-formed rubbery material that is pleasant to the touch.  The bottles are BPA free and top-rack dishwasher safe. Since the opening is quite large, I have little doubt that my dishwasher would have trouble getting all of the innards clean.
The 12-ounce bottle is widest at the bottom, leaving the center of gravity very low which will help avoid spills. The only issue I found with this configuration is the base is too large to fit into the cup holders in my cars. The 21-ounce model expands in both directions and isn't quite as stable, has a wide enough base to stand independently.  It also fits very nicely in vehicle cup storage. Because the bottom of the cup doesn't touch the bottom of the cup holder, its weight sits near the middle of the bottle and it's quite stable, much more so than your average bladder-busting big-gulp, even on the tightest interstate off-ramp.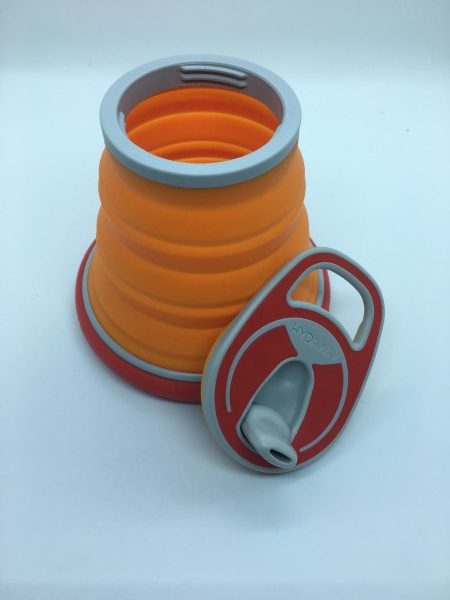 The bottles squish down to about an inch thick and four inches in diameter. I love the compact size. Interestingly, the small and large bottles are the same size when collapsed. How do they do that? It must be some kind of magic. When compacted, they're a little larger in diameter than a hockey puck and shouldn't pose much of a problem tucked into the most efficient carry-on, diaper bag, or glove compartment. Having one of these handy means never having to pay $45 for a bottled water in an airport ever again. Besides, when collapsed, I doubt even the most zealous TSA agent would protest taking these bottles through x-ray. However, with the plastic and rubbery construction, these bottles aren't insulated so plan on room temperature beverages if you plan on carrying them full for any length of time. A tepid libation is better than none in my book.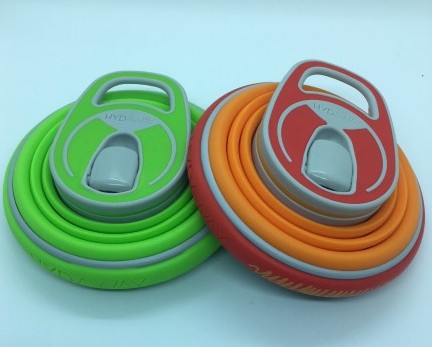 Alternatively, the wide openings and tight seals lend themselves perfectly to snack time. Pack these babies full of Goldfish Crackers or Cheerios and have the little ones content through the longest car ride, church service or parent-teacher meeting.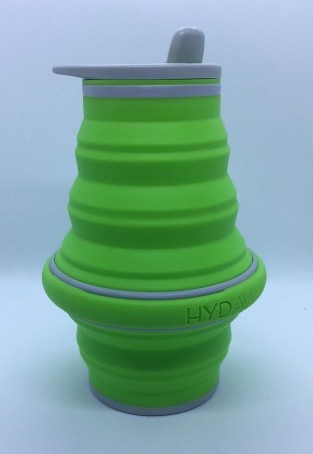 My only real concern is the size. For most, I'm sure they would suffice, but for me, I typically have a mighty thirst and 21 ounces is a bit small. I hope at some point they offer a larger size. Yep, a railroad tank car size would be dandy! HYDAWAY collapsible bottles are well made, compact, alternatives to bulky water bottles.  Ideal for travel, they are sure to reduce the number of plastic bottles lurking in landfills. The 21 ounce, large size, has already found its way into my carry-on bag.
Source: The sample for this review was provided by HYDAWAY. Please visit their site for more info and Amazon to order.