We use affiliate links. If you buy something through the links on this page, we may earn a commission at no cost to you. Learn more.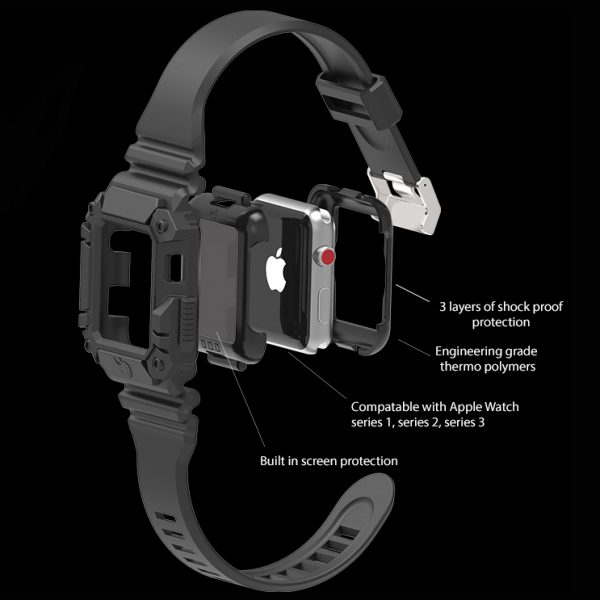 I've posted on this before: I don't (yet) own an Apple Watch. When they were first released, I thought they looked very stylish but delicate, and I felt that I'd be afraid to engage in the types of heavy-duty fitness and other activities that I tend to favor. But as usual, 3rd-party companies have stepped in to solve this. The latest product that makes me think that an Apple Watch might be nearer in my future than I'd initially thought is the Rhino Runner by Rhinobands. 
An upgrade from the standard, all-silicone Rhino Band, the Rhino Runner features multiple layers of protection, including 3 layers of shock protection as well as an optional built-in screen protector. Rhino Runner effectively encases your Apple Watch in a Tony Stark-like suit of armor. Of course, this is excellent, but what I like the best thing about the Rhino Runner is that it resembles my beloved G-Shock watches that I wore for years. The Rhino Runner is available for pre-order in Black (pictured), Green, Tan, White and Red colors for $34.99 base model and $39.99 including the screen protector option. Visit rhinoband.com for more info or to preorder.