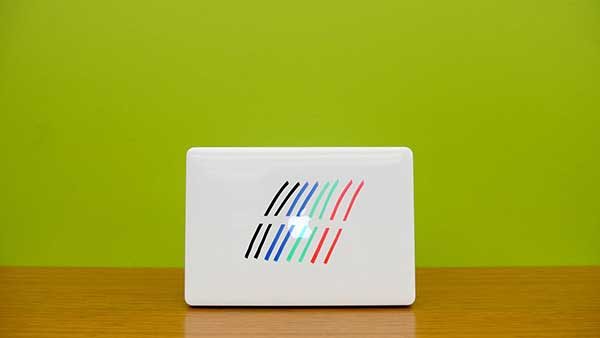 Do you remember the Wipebook reusable journal that featured whiteboard style pages that could be wiped clean and used over and over again? If you thought that sounded useful, consider the Sketchcase Whiteboard Skin that turns your MacBook into a real whiteboard that you can write on with markers – even permanent markers. 
The Whiteboard Skin is a scratch and chemical resistant vinyl wrap that is compatible with dry erase, wet erase, and permanent markers, allowing you to write and draw on your laptop. Then you can wipe it clean and write something new.
The Sketchcase Whiteboard Skin has been designed for the 12″ MacBook up to the 15″ MacBook Pro and is priced from $17.99 – $19.99. Find out more at sketchcase.com.
Some of our links in posts like this one are affiliate links, which means that we may receive a small commission on purchases at no cost to you.