We use affiliate links. If you buy something through the links on this page, we may earn a commission at no cost to you. Learn more.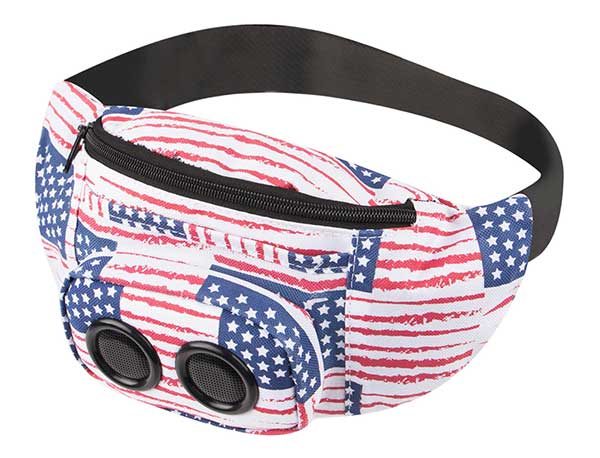 Ooooh boy, Vivitar is either trying to be funny, or they need to seriously get a clue. Their Jam Bag Wireless Speaker Fanny Pack is… well, I can only think of one word to describe it. Hideous. Yeah, that's the word.
It features a stars and stripes pattern that is great if you're feeling really patriotic or if you want to make sure that everyone knows that you're a dork. The bag also features a rechargeable Bluetooth speaker because who doesn't to blast tunes from their belly?
If you want a Vivitar Jam Bag of your very own, it will cost $29.99. Head over to Target to order one. I dare you.