We use affiliate links. If you buy something through the links on this page, we may earn a commission at no cost to you. Learn more.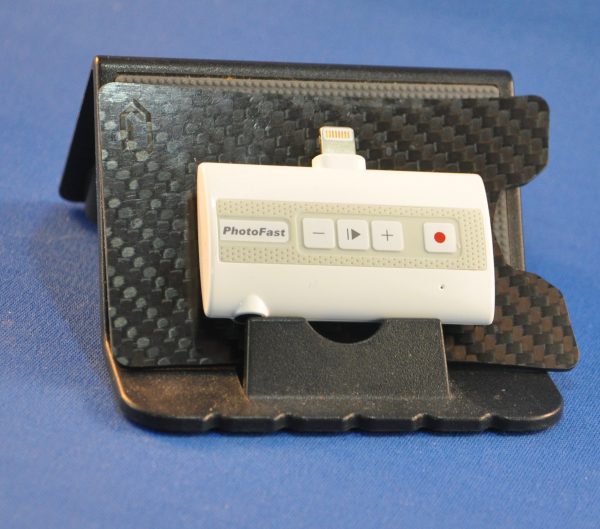 For years, we have had the ability to record analog phone conversations with little effort. Suction-cup mics, dual-socketed wires that sent the audio to tape or another listener, or even build-in features of corporate phone systems have been around for 30, 40, 50 years or more. But now we have digital cell phones, and end-to-end encryption that blocks or severely limits this ability. What can we do? The folks at PhotoFast have solved this for iPhone users, through a plug-in device called the Call Recorder. (Yeah, catchy name, but accurate, amirite?) They sent me one to test.
Note: Photos may be tapped or clicked for a larger image.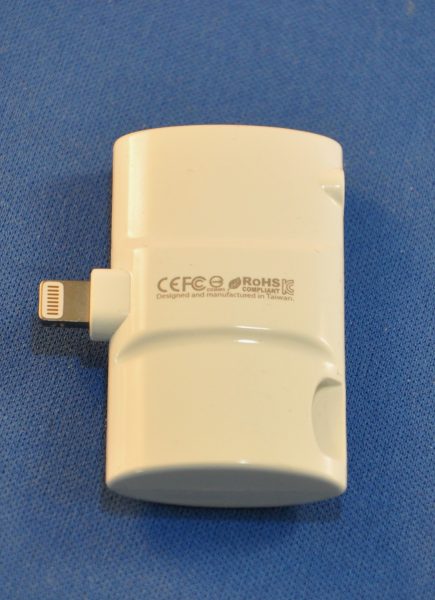 The unit arrived in a hanging package that would feel right at home in an Apple Store beside all the other cases and add-ons. Inside is an EarPod case-sized square box in White with a clear cover. Inside that is an oval tube about the width of the iPhone SE (actual measurements are 2.125″ x 1.25″ x .375″), with a Lightning connector sticking out of the top center of one edge. One one side, there are buttons for play/pause and record, plus volume adjustment. On the lower left edge, there is a .125″ earbud jack. On the back, opposite the jack is a slot for a microSD card. You can record directly to your iPhone's internal memory, or onto the onboard storage of a card inserted into this slot.


When the phone is unlocked and you first insert the Call Recorder into the Lightning port, the firmware in the device sends a link to the free app on the App Store for you to download.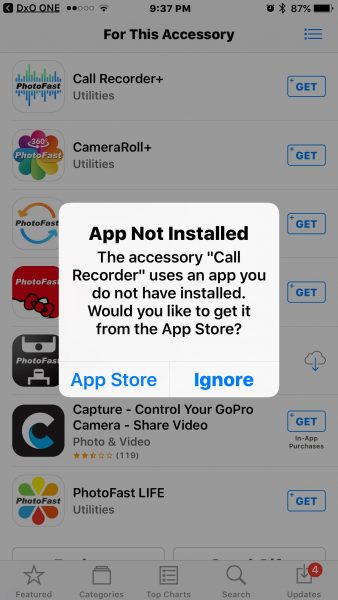 Once you install this, it will launch automatically when you insert the device. If you just tap to launch the software, there is an automatic check to make sure you have connected the Call Recorder, and that there is an approved headphone connected to the recorder. If you've not done this, you will get an error message.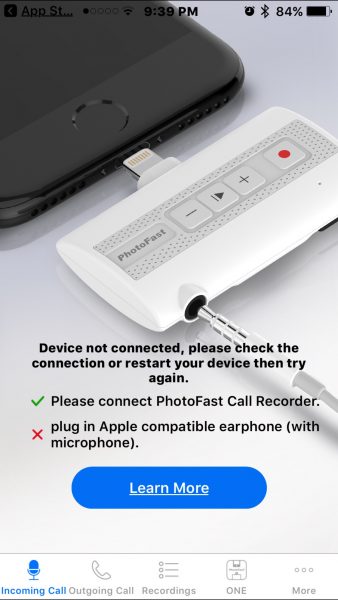 I found this to be a little irritating since many perfectly good earbuds were rejected by this test. Reseating them and jiggling them in the socket did nothing to make them be acceptable. If they were rejected, they would never work.
I tested the Call Recorder by placing a call to my mother. I got her, but the call recorder did not record my side of the message, and she could not hear me while the recorder was attached. Then I called my wife's phone since she was working out in the yard. Both sides of the conversation were recorded, but since her phone was close by, I think the ringing and some of the other noises associated with me juggling two phones may have interfered with getting a good recording and getting some static.
I was finally able to perfect the task of having the software up, dialing a number, and getting both parties recorded onto my phone. Even after getting good connections, there were still issues at times. I called Mom earlier today through the Call Recorder app and was immediately told she heard an echo, so we hung up. I called back through the regular phone app, with identical results. Only when I removed the device from my phone could she not hear an echo. (My mom is not very technical, being a member of the "Greatest Generation", so explaining to her about testing a call recorder produced, I'm sure, a glazed-eyed look, and her response of "Oh, OK" revealed her amusement that I'm always playing with "some new toy.")
Once recordings are made, they are listed in the log by date and time, but renaming to something a little more helpful is easy, as is moving them to or from the external memory, or to a connected account.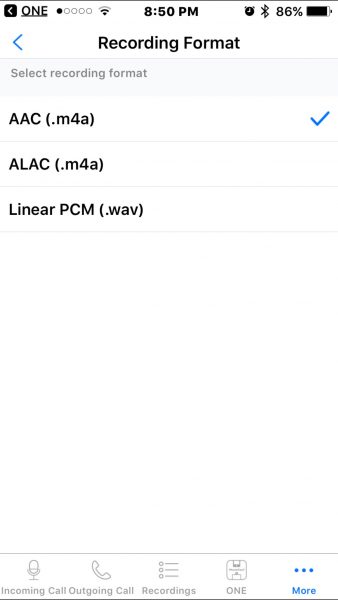 This last bit is probably the most beneficial feature of the package. The free PhotoFast ONE app offers a wealth of features for transferring all manner of files to and from your iPhone and devices that can read microSD cards. It can also transfer directly to some services (iCloud, Google Drive, and DropBox), it can gather and .zip or unzip files before and after transfer, and open photos, videos, and .mp3 files natively. (Unfortunately, the renaming is not transferred to the actual file, so when it's moved over to, say, Dropbox, the original filename is again seen. I recommend listening on the final platform and renaming there to make sure you're changing the correct file to a name you want.)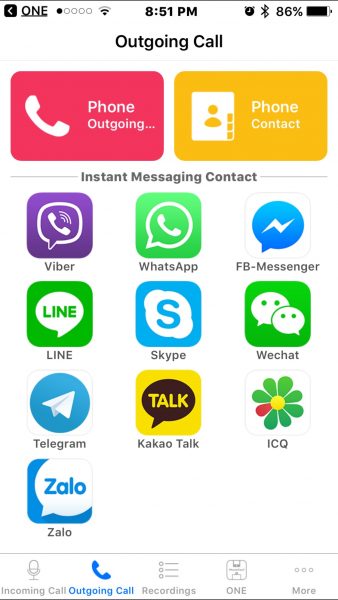 I rarely have cause to record both sides of a conversation. If you need calls recorded, there are many apps and utilities out there, many easier to setup and deal with than the Call Recorder. But if you're needing to move files to and from iOS devices, you'll find few cheaper alternatives than the free PhotoFast ONE app or the Call Recorder and a microSD card reader.
Source: The sample for this review was provided by PhotoFast. Please visit their site for more info and order through the Indiegogo Marketplace.

Product Information
Price:
$125.00
Manufacturer:
PhotoFast
Retailer:
IndieGoGo
Requirements:

iOS device with phone capabilities

Pros:

Single piece with no battery - powered form phone
Launches free software on attachment
Software offers many options

Cons:

Not all headphones/earbuds are compatible
Attachment/Recording is intermittent
Small buttons on unit